Harold Reid, Bass Vocalist In The Statler Brothers, Dies Aged 80
The Statlers built a career that spanned almost half a century, pulling in influences from country, pop and gospel, all delivered with their stunning harmonies.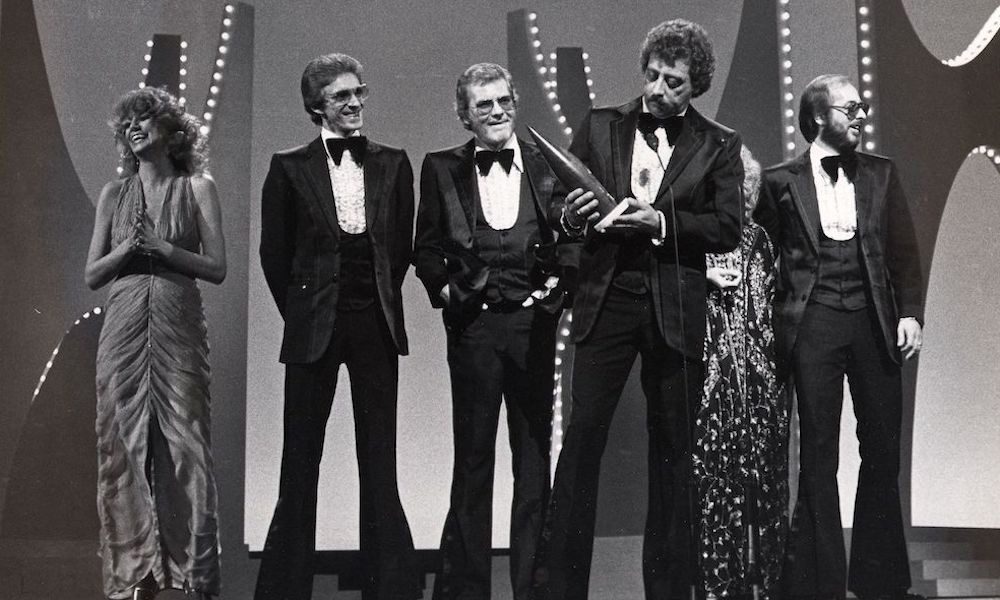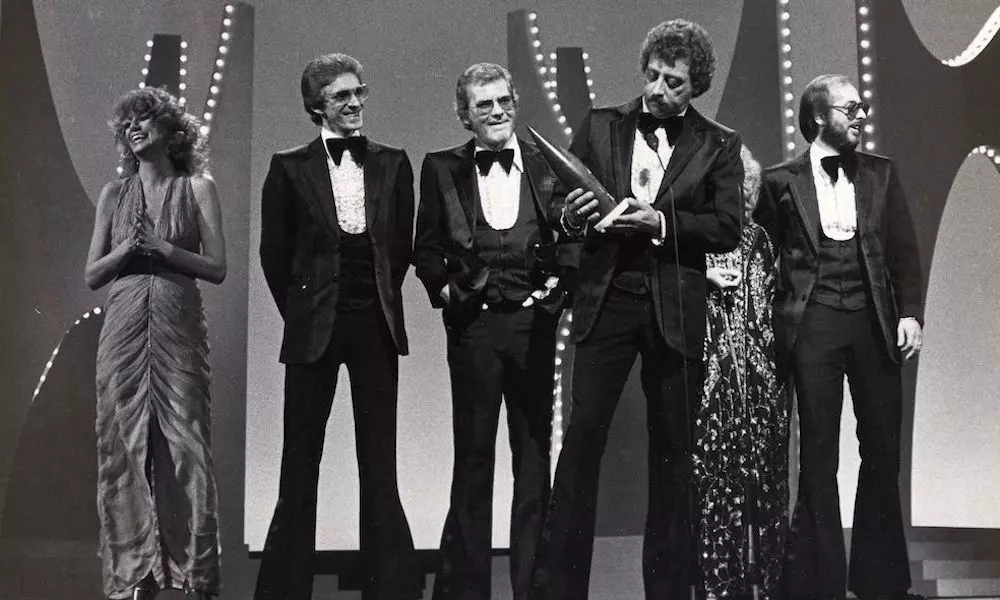 Harold Reid, the bass vocalist in the legendary country music group The Statler Brothers and Country Music Hall of Fame member has died at the age of 80 in his hometown of Staunton, Virginia, his nephew Debo Reid confirmed.
After fighting a long battle with kidney failure, Reid died on Friday, 25 April.
The Statler Brothers frequently sang backup for country great Johnny Cash but also had chart-toppers of their own including 1965's 'Flowers on the Wall' and 1970′s 'Bed of Rose's'.
Reid's longtime bandmate Jimmy Fortune also confirmed his friends passing and shared a message on Facebook that read in part, "Our hearts are broken tonight. Our prayers and our thoughts are with [Reid's wife] Brenda and his children and grandchildren and with my other brothers, Don and Phil. We made a lot of great memories together. I'll miss you, brother, till I see you again."
The Statler Brothers - Bed of Roses (Man in Black: Live in Denmark)
"Harold and the Statler Brothers were a staple on many of the great CMA Awards shows throughout the 1970s," said Sarah Trahern, CMA Chief Executive Officer. "When I passed Harold backstage at TNN during a taping for their long-running television show, he always had a hello and a bright smile. When I heard of his passing on Friday, I immediately thought of his legendary bass vocals on so many era-defining Country and gospel classics."
The Statlers built a career that spanned almost half a century, pulling in influences from country, pop and gospel, all delivered with their stunning harmonies.
The Statler Brothers started in the early 60s, with founding members Reid, Phil Balsley, Lew DeWitt and Harold's brother Don Reid. Harold Reid, DeWitt, Balsley and Joe McDorman had worked in a Staunton, VA, high school group called the Four Star Quartet, making their first appearance in 1955.
By 1961, Reid had organised the group as the Kingsmen, with his younger brother, Don, who replaced McDorman. They eventually changed their name to the Statler Brothers (after Statler Tissues), to avoid confusion with a popular North Carolina-based gospel group the Kingsmen,
Then in 1964, the quarter experienced a career-changing moment when they joined Johnny Cash's roadshow. They would remain with Cash for more than eight years and were part of the house band on Cash's ABC network television show from 1969 to 1971.
Cash insisted his label Colombia add the Statlers to their roster, leading to the group's first Columbia session in April 1964. In March 1965 they cut DeWitt's composition 'Flowers on the Wall', securing a No. 2 spot on the country charts that crossed over to No.4 on the Billboard Hot 100 Chart, eventually winning them a 1965 Grammy Award for Best Contemporary (R&R) Performance, Group (Vocal or Instrumental), and Best New Country & Western Artist.
But it wasn't until the Statlers signed to Mercury Records in 1969 that they truly hit their stride. The group's first Mercury single, 'Bed of Rose's', became a top 10 country hit, followed by 11 more top 10 records throughout the 70s, many of them penned by the Reid brothers.
These included 'Do You Remember These', 'The Class of '57', 'I'll Go to My Grave Loving You' and the group's first chart-topping hit, 1978's 'Do You Know You Are My Sunshine'.
They secured another Grammy for 'The Class of '57' and won CMA Awards for Vocal Group of the Year six years running (1972–77) and again in 1979, 1980 and 1984, totalling nine CMA Awards wins. From 1965 through 1989, the Statlers reached the Billboard Top Ten with 32 hits, four of which went No.1
The group then underwent a line-up change in 1982, after Dewitt had to leave to the group due to complications with Crohn's disease (which he succumbed to in 1990). Jimmy Fortune joined the group and the Statler Brothers continued to tour and in 1991 began a regular Saturday night 50s-inspired variety show on The Nashville Network, which ran through 1997.
After 38 years on the road, the Statler Brothers retired in 2002 and were inducted into the Country Music Hall of Fame in 2008.
Format:
UK English