Holly Johnson Adds Dates To Solo UK Tour
Johnson has added extra dates due to phenomenal demand after his initial Liverpool show sold out instantly.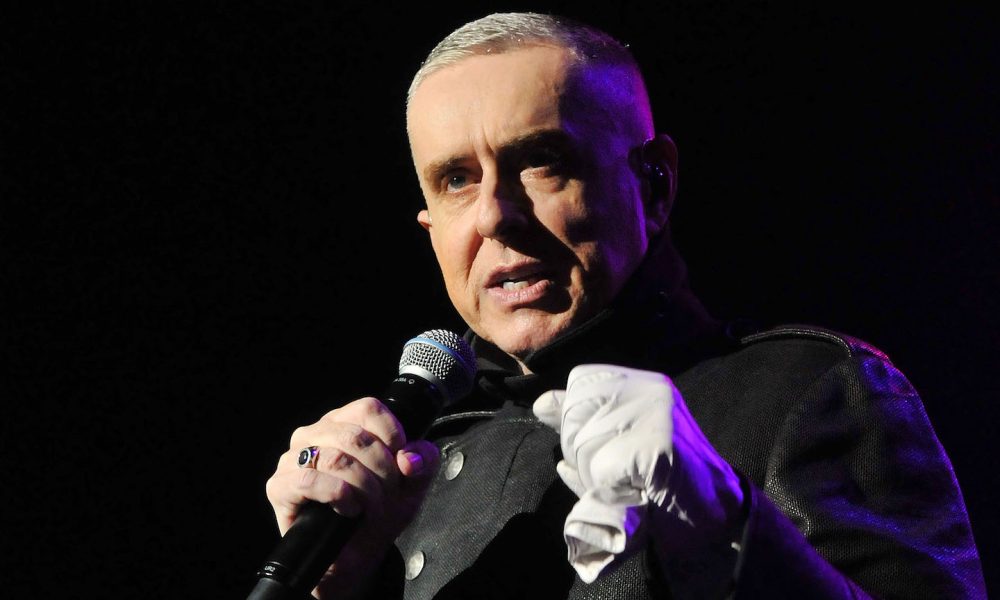 Holly Johnson has announced five extra dates to his UK tour due to phenomenal demand. The tour will celebrate 40 Years since Frankie Goes to Hollywood sliced through the 80's music scene with the release of their legendary debut single "Relax."
With his hometown show at Liverpool Philharmonic selling out instantly, Johnson has added a second show at the venue along with dates added in some of the UK's most prestigious venues such as Glasgow Pavilion Theatre, Birmingham Symphony Hall, Gateshead Sage and Brighton Dome. Tickets are on sale Friday, July 7 at 10am.
Shop the best of Frankie Goes To Hollywood's discography on vinyl and more.
The tour follows Frankie Goes To Hollywood's incredible reformation for a one off special performance to open the 67th Eurovision Song Contest in Liverpool in May. The band performed at an event dubbed the Big Eurovision Welcome on May 7 in its hometown of Liverpool – its first performance as a whole group since it split in 1987. Although the group reformed in 2013, neither Johnson nor guitarist Brian Nash figured in that iteration.
Frankie Goes To Hollywood's "Relax" proved to be one of the 1980s most successful and controversial singles, it sold in excess of two million copies in the UK alone ranking it among the 10 biggest selling singles ever. It remained in the charts for a record 37 weeks. The BBC famously banned "Relax," refusing to play it due to the perceived sexual content.
Relax re-entered the charts following the release of their second single "Two Tribes" further cementing the bands place in music history with 2 singles sitting at chart positions Number 1 and 2. The band started to unravel following the release of its' successful debut album, Welcome to the Pleasuredome.
The tour will be packed with Frankie hits including "Relax," "Two Tribes," "The Power of Love," "Welcome to the Pleasuredome" and tracks from Johnson's subsequent solo career.
Discussing the shows, Johnson said, "I'm looking forward to sing "Relax," all the hits and a few selected album tracks from the past 40 years it's going to be a BLAST!"
Holly Johnson plays the following UK tour dates:
Thursday October 19, 2023 – Glasgow Pavilion Theatre – EXTRA DATE
Saturday October 21, 2023 – Liverpool Philharmonic Hall – SOLD OUT
Wednesday October 25, 2023 – Birmingham Symphony Hall – EXTRA DATE
Friday October 27 2023 – London Palladium
Friday November 10, 2023 – Liverpool Philharmonic Hall – EXTRA DATE
Sunday November 12, 2023 – Gateshead Sage – EXTRA DATE
Thursday November 16, 2023 – Brighton Dome – EXTRA DATE.
Listen to the best of Frankie Goes To Hollywood on Apple Music and Spotify.