Frankie Goes To Hollywood To Reunite For Eurovision Event In Liverpool
The event will mark the band's first performance with its original line-up since 1987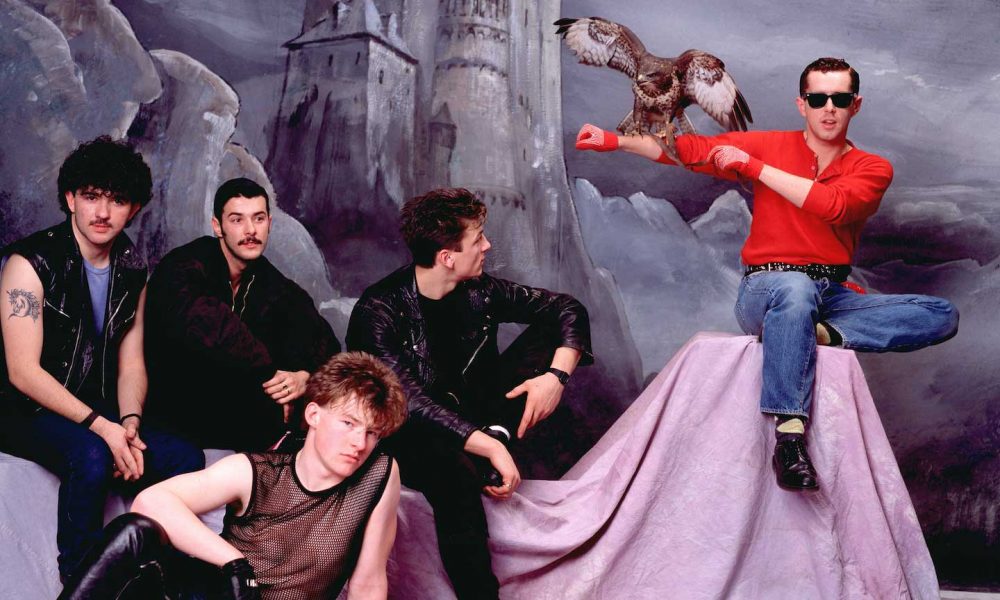 Frankie Goes To Hollywood's original line-up will reunite for the first time in nearly 40 years for a pre-Eurovision event.
Although the group reformed in 2013, original singer Holly Johnson and guitarist Brian Nash did not figure in that iteration.
Frankie Goes To Hollywood will perform at an event dubbed the Big Eurovision Welcome on May 7 and the band's hometown of Liverpool – its first performance as a whole group since it split in 1987. Although exact details of the performance are still under wraps, the group will not perform a whole set, according to reports.
The reunited band will be joined by Atomic Kitten, the Lightning Seeds, and the Real Thing at the pre-Eurovision party. The annual song contest will also be held in Liverpool, with two semi-finals taking place on May 9 and 11 and a final on May 13. Last year's winners, Ukraine, were ruled unable to host this year's event due to the ongoing conflict with Russia.
The UK will be represented by Mae Muller at this year's Eurovision, with her track "I Wrote A Song." "I'm SO excited to participate in Eurovision this year and represent the UK," Muller said after being named the 2023 entrant.  "I've loved watching Eurovision all my life, so to compete in such a massive music competition is simply brilliant. I'm a huge fan of so many of the artists that have found success at Eurovision, from ABBA to Måneskin!
"Sam Ryder was so amazing last year and proved the UK can be back on the left-hand side of the leaderboard! I wrote the song "I Wrote A Song" a few months ago when I was going through a hard time and wanted to feel empowered about relationships, so for it to be chosen for this year's UK Eurovision song is honestly a dream!"
Meanwhile, the 2023 contest is set to be shown in UK cinemas for the first time. Fans will be able to experience the event with 5.1 surround sound and fancy dress "HEAVILY encouraged."
A compilation of every song set to feature at Eurovision 2023 was released earlier this month. United By Music features all 37 songs that will be in the running to win this year's event. A 3LP edition will also be released on May 12.
Buy or stream United By Music.