honeyhoney Arrive On Rounder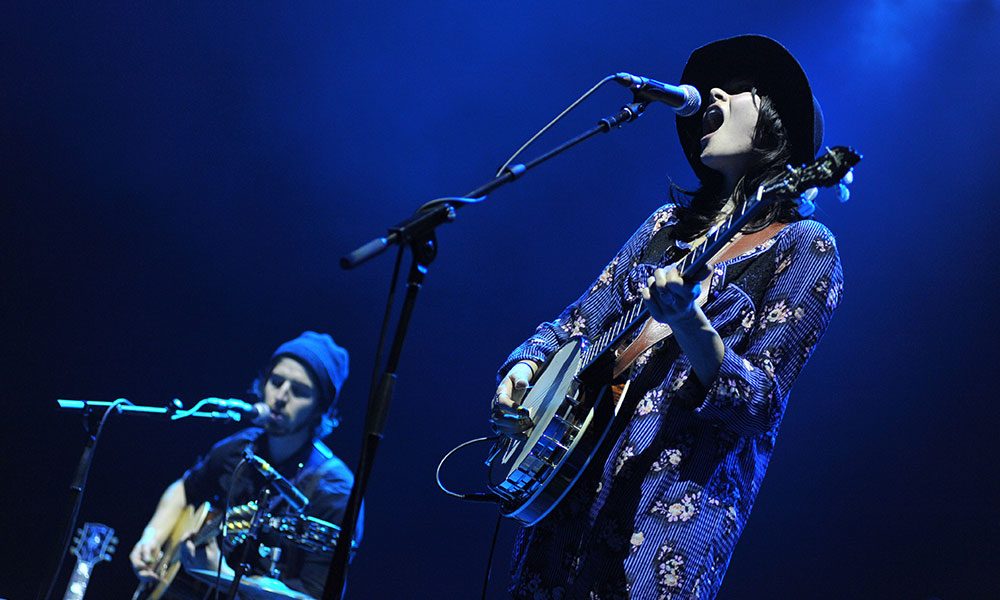 The melodic Southern rock sound of Los Angeles-based duo honeyhoney will arrive on Rounder Records with the album 'III' on June 9. The highly promising first single 'You & I' is available to stream on the Rounder website and the group's own site.
Comprised of Suzanne Santo (vocals/banjo/violin) and Ben Jaffe (vocals/guitar), the group have two previous albums to their name and have worked on the new one with producer Dave Cobb (Jason Isbell, Sturgill Simpson). It continues the emergence that honeyhoney began with their 2008 EP 'Loose Boots' and a debut album that year, 'First Rodeo,' for Ironworks, the label co-run at the time by actor Kiefer Sutherland.
That was followed by the acclaimed 2011 set 'Billy Jack,' on their own label via Lost Highway, and the duo have toured extensively since, nationally and internationally, increasing their fan base immensely. They will be touring extensively in America and Canada from April through to July, and are also planning new international dates.
Rolling Stone recently listed the upcoming honeyhoney album in their feature on "20 Reasons To Love This Year," declaring that "the fierce, ball-busting attitude that steered the boy-girl twosome during their DIY days is still on full display."
Format:
UK English