Hoobastank's 'The Reason' Set To Make Vinyl Debut In October
The Grammy-nominated, RIAA-certified double-platinum firmly established the group's position as a highly-respected modern alt-rock outfit.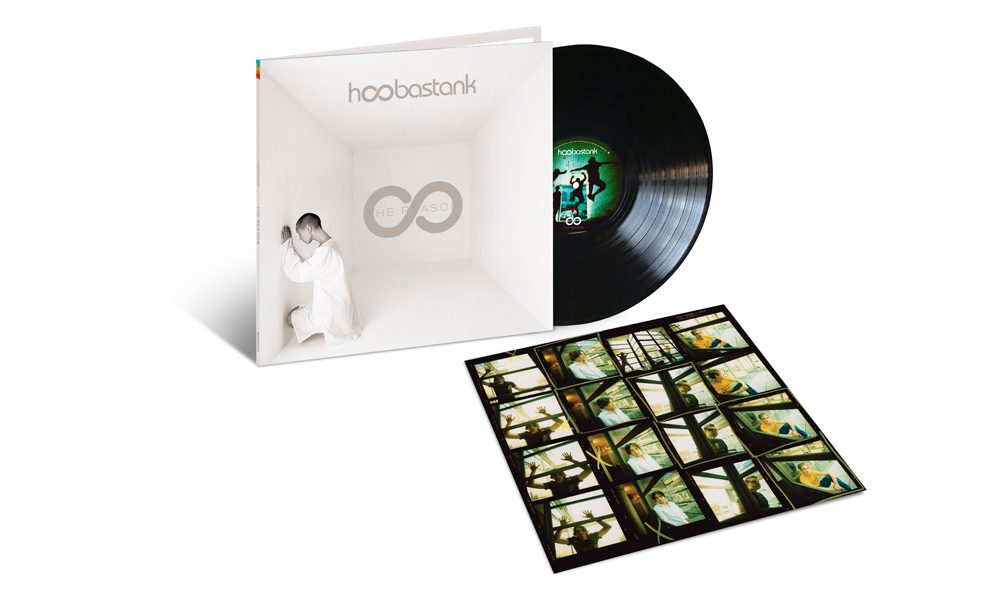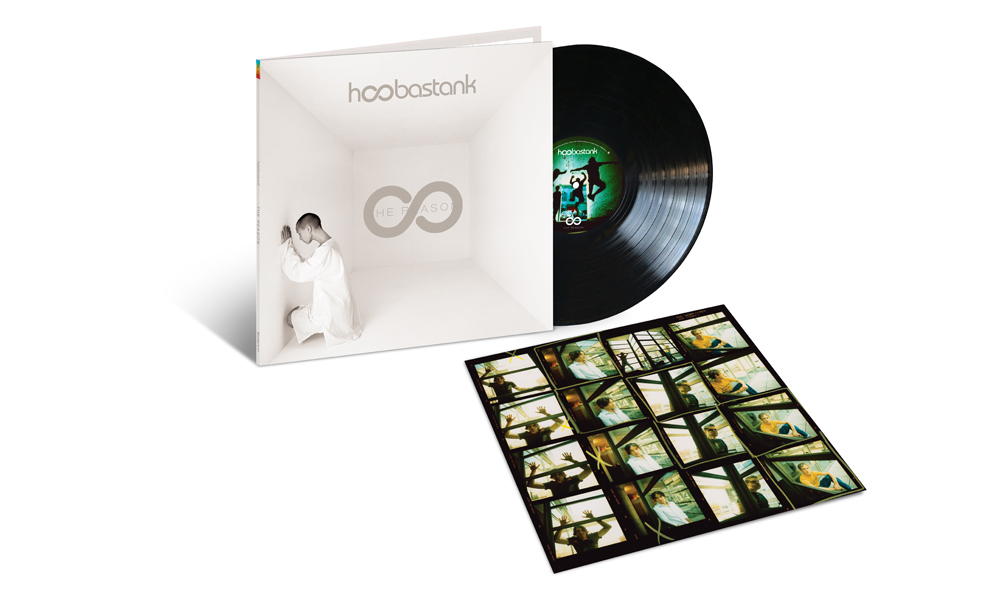 On 4 October, Island/UMe will celebrate the 15th anniversary of Hoobastank's sophomore studio album The Reason with a multi-format reissue that includes five bonus tracks. In addition to being released as a digital deluxe edition, The Reason also makes its vinyl debut on both standard black and limited-edition white vinyl. Both vinyl editions will include a bonus never before released acoustic version of the Southern California band's biggest and most impactful hit with the album's titular song.
The new digital deluxe edition will include the bonus tracks 'The Reason (Acoustic)' plus four long-unavailable B-sides: 'Force Feed Me' (previously unreleased), 'Connected' (from Halo 2 Original Soundtrack and New Music: Volume One), 'Did You' (from the soundtrack Spider-Man 2 – Music From And Inspired By), and 'Right Before Your Eyes' (from the Daredevil: The Album soundtrack).
Having sold nearly 3 million copies in the United States alone, Hoobastank's Grammy-nominated, RIAA-certified double-platinum The Reason firmly established the group's position as a modern alt-rock outfit capable of shifting gears from sincere balladry to head-thrashers in a heartbeat. The titular song, which today has garnered over 1 billion streams globally, hit No. 1 on the Billboard Alternative Songs chart and No. 2 on Hot 100 singles. The Reason ultimately reached No. 3 on the Billboard 200 Albums chart and spawned two additional Top 20 hits 'Out of Control' and 'Same Direction.' 'Same Direction' also broke into the top 15 on the Billboard Modern Rock chart and "Out of Control" made its way into the top 10 on the same chart.
Produced by Grammy-nominated hitmaker Howard Benson (My Chemical Romance, Daughtry, P.O.D.) and recorded at a number of locations including Benson's own Sparky Dark Studio in Calabasas, California, as well as Valley Village and Bay 7 Studios, The Reason built upon the earnest, hard-charging musical palette established on the band's self-titled 2001 Island Records debut, Hoobastank. The heartfelt title track, 'The Reason,' was a major hit across many formats all over the world, and it's complimented by perpetually catchy songs like the energetic "Out of Control," the frenetic "Same Direction," and the uplifting album-ending anthem 'Disappear.'
The Reason, which remains a streaming powerhouse and leads listeners to discover the rocking side of Hoobastank, averages 3.5 million on-demand streams per week.
The Reason is out on 4 October and can be bought here.
Format:
UK English