See The First Images From The Forthcoming Queen Biopic 'Bohemian Rhapsody'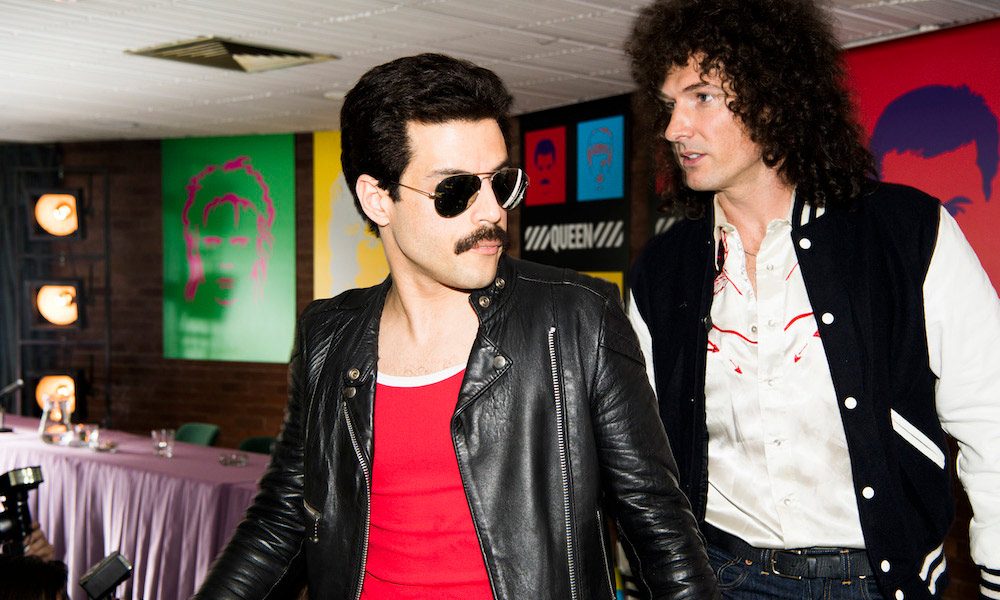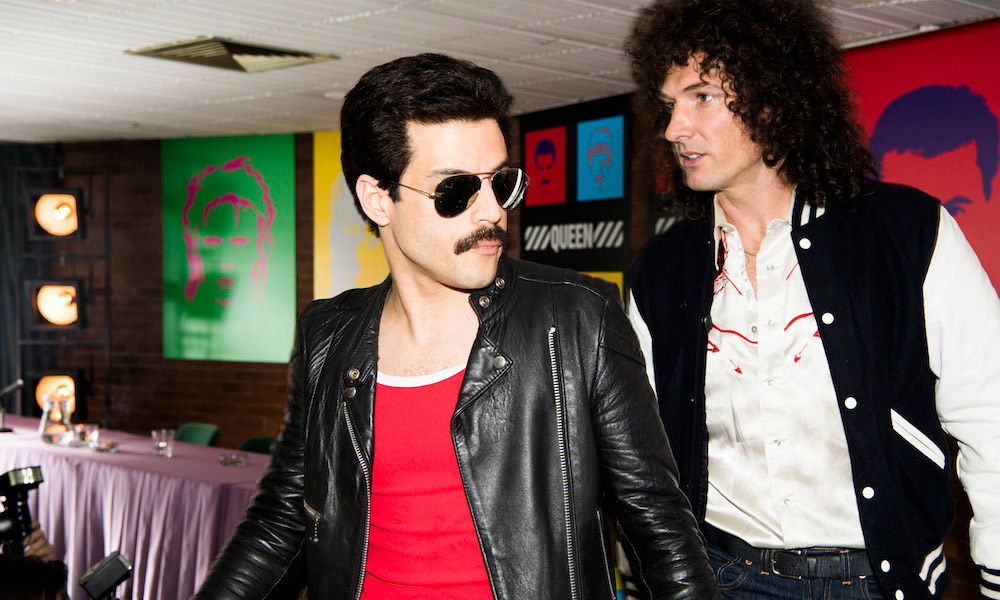 The first image from the forthcoming Queen biopic Bohemian Rhapsody has been released and can be seen above. The shot features actors Rami Malek, who plays Freddie Mercury and Gwilym Lee who plays Brian May. Malek has also spoken about the pressures of playing the iconic frontman during Fox's US presentation on Thursday, 26 April, where he introduced the film's first trailer, which has not been released online.
"When I got this role, I thought, 'Oh, my God, this could be a career-defining performance.' And then two minutes later I thought, 'This could be a career killer,'" Malek said during the presentation. The film has had behind-the-scenes drama: original director Bryan Singer was fired in December due to unexplained absences from the set. Eddie the Eagle film-maker Dexter Fletcher soon stepped in to take over.
Malek said a challenge for him was capturing how the singer filled his music "with pain and beauty."
"He gives everyone watching permission to embrace their imperfections and sing as loudly as they can," said the actor. "That is what he did for me." Queen guitarist Brian May has seen the movie and emailed Malek to say the film brought him to tears and that if Mercury were alive, he would be "proud" of it.
Bohemian Rhapsody is described as a foot-stomping celebration of Queen, their music and their extraordinary lead singer Freddie Mercury, who defied stereotypes and shattered convention to become one of the most beloved entertainers on the planet. The film traces the meteoric rise of the band through their iconic songs and revolutionary sound, their near-implosion as Mercury's lifestyle spirals out of control, and their triumphant reunion on the eve of Live Aid, where Mercury, facing a life-threatening illness, leads the band in one of the greatest performances in the history of rock music. In the process, cementing the legacy of a band that were always more like a family, and who continue to inspire outsiders, dreamers and music lovers to this day.
"This film has been 8 years in the making but I truly believe that it's been worth it because I'm so proud of what we've accomplished," producer Graham King told Queenonline.com.
"The movie is a true celebration of Queen's music and a tribute to one of the greatest frontmen of all time: Freddie Mercury. Breaking through stereotypes and expectations, Freddie dared to change everything – believing in himself and his music.
"He and the band reached unparalleled success and Freddie became one of the most beloved entertainers on the planet, cementing a legacy that continues to this very day. Their music is played in sports arenas, countless films and commercials, and is heard reverberating around nearly every local bar and pub around the world. They inspire outsiders, dreamers and music lovers. And behind the music was a man who simply connected with people in a way only a handful of performers have ever done."
"I've been lucky enough in my career to work with some of the greatest actors – Leonardo DiCaprio, Daniel Day-Lewis, just to name a few. But the performance of Rami as Freddie rates up there with some of the best I've ever seen."
Bohemian Rhapsody is scheduled to open in cinemas on 2 November.
Explore our Queen Artist Page.
Format:
UK English