Inhaler Announce Debut LP, Share Single, 'Cheer Up Baby'
The Dublin quartet's 'It Won't Always Be Like This' is set for release on July 16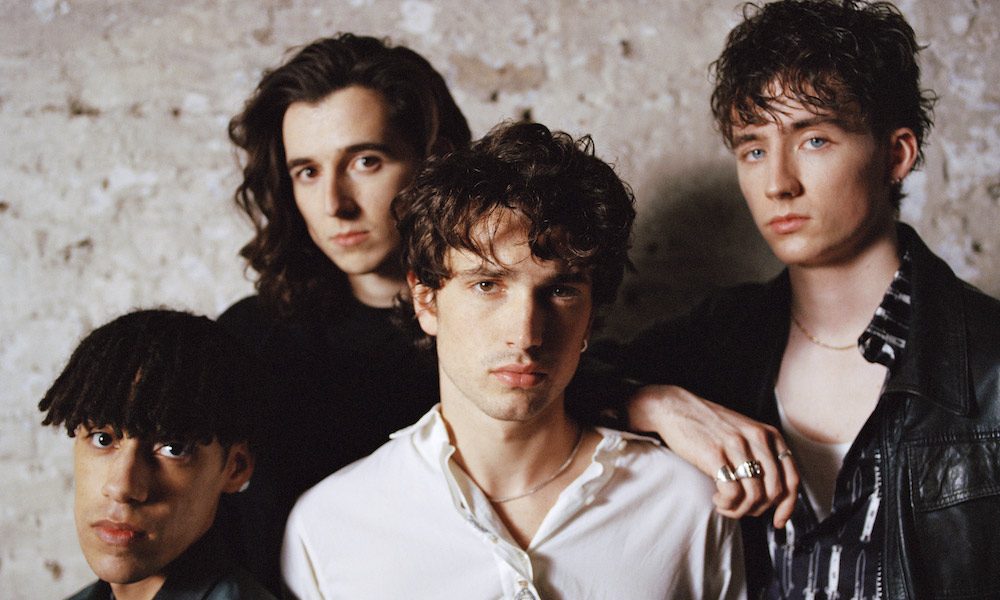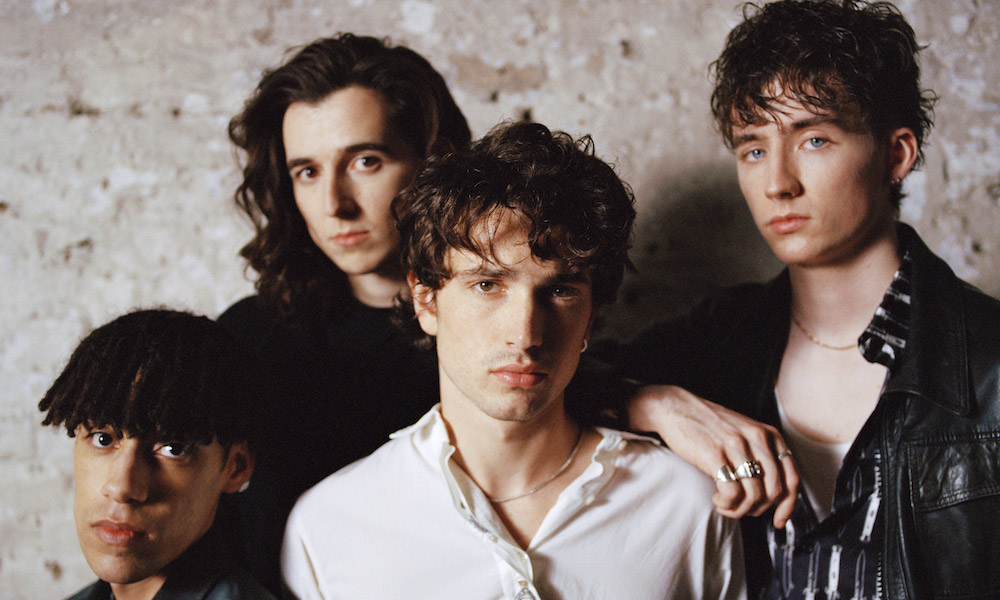 Irish rockers Inhaler just delivered an epic new track, "Cheer Up Baby," alongside the announcement of their debut album, It Won't Always Be Like This, set for release on July 16 via Polydor.
The timing of their announcement and latest single (which happens to be one of their oldest songs) isn't a coincidence.
"I remember the first time we played 'Cheer Up Baby,' it was St. Patrick's Day, 2017," recalled Drummer Ryan McMahon in a statement. "We weren't very tight as a band but the song was there and people were really relating to it. We knew there was something good in it."
Inhaler - Cheer Up Baby (Official Video)
Frontman and guitarist Elijah Hewson chimed in, "even if we were playing in a dingy bar to ten people, you could tell that people would perk up to it. It's just a great pop song, and I think it really takes us back to our roots as a band."
McMahon added, "It just has that classic, feel-good, anthemic, hopeful feeling."
Accompanying "Cheer Up Baby" is an energetic, paint-spattered live performance video from the band, directed by Joe Connor (Biffy Clyro, The Rolling Stones, Coldplay).
Inhaler was formed while the boys were still in school, as Hewson, McMahon, guitarist Josh Jenkinson, and bassist Robert Keating bonded over a love of bands like Joy Division, The Stone Roses, Interpol, and The Cure. They released their first single in 2017.
Less than three years later, the group was primed for success – ranking fifth on BBC's annual Sound of 2020 poll, and selling out shows across Europe. While Inhaler originally planned to begin recording It Won't Always Be Like This last March, they used the pandemic-induced lockdown as a time to rethink and reimagine what their debut album could be.
"It really put things in perspective for us," said Hewson. "We were on a bit of a crazy train, thinking 'what's next? What's tomorrow?' not seeing the bigger picture."
By the time that they entered London's Narcissus Studios with their long-term collaborator, Antony Genn (Pulp, The Mescaleros), Inhaler had honed their vision, writing five new tracks in the process.
"The songs [were] more fully-formed and more sure of themselves," shared McMahon. "Had lockdown not happened, there would have been a lot of unanswered questions left hanging in the air. We explored all the different territories that were there to be discovered."
It Won't Always Be Like This is available July 15. Scroll down to view the tracklist and preorder it here.
It Won't Always Be Like This tracklist:
1. It Won't Always Be Like This
2. My Honest Face
3. Slide Out The Window
4. Cheer Up Baby
5. A Night On The Floor
6. My King Will Be Kind
7. When It Breaks
8. Who's Your Money On? (Plastic House)
9. Totally
10. Strange Time To Be Alive
11. In My Sleep