Ismael Rivera's Salsa Classic 'Los Ultimo En La Avenida' Set For Vinyl Reissue
The celebrated Puerto Rican singer and composer, nicknamed "Maelo," was known as one of the greatest soneros in salsa.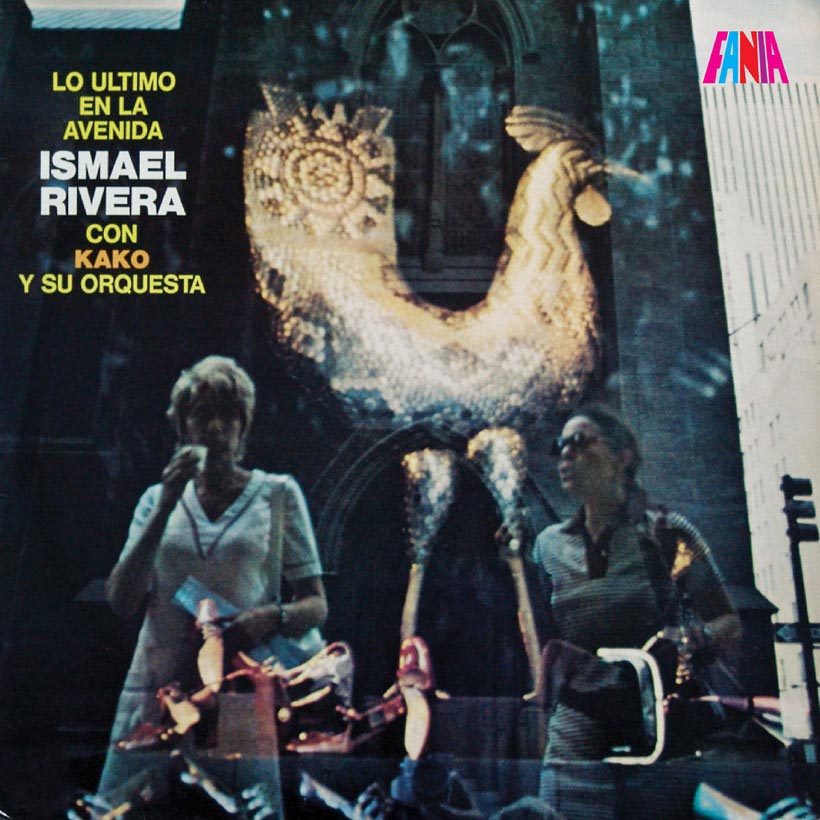 Craft Recordings are set to reissue Ismael Rivera's classic album, Los Ultimo en la Avenida, on 180-gram audiophile quality vinyl on October 22 in celebration of the ground-breaking record's 50th anniversary.
Singer and composer Ismael Rivera, nicknamed "Maelo," was known as one of the greatest soneros in salsa. The Puerto Rican musician released eleven albums during his career, and his third, Los Ultimo en la Avenida, recorded in 1971 with Kako y Su Orquesta, was one of the highlights. Kako was one of the most popular congueros in New York and Puerto Rico during the 60s and 70s, and the combination of Rivera and Kako is undeniably electric.
In the four-star review by John Bush on All Music, he states that "Rivera sounds as energized as he was during the late '50s. The opening "Mi Negrita Me Espera" is equalled only by Rivera's virtuosic vocalizing on "El Cumbanchero," and he's closely followed (at an incredible pace) by Kako and his combo. Lo Ultimo en la Avenida is a one-off that rightly should have been followed up multiple times." This 50th Anniversary reissue of Lo Ultimo En La Avenida has been remastered from the original analogue master tapes by Kevin Gray at Cohearent Audio and pressed on 180-gram vinyl for release on Craft Recordings.
Ismael Rivera, was born on October 5, 1931 in Santurce, Puerto Rico. He was recognized as "The Greatest Sonero," (sonero is a type of vocalist within the genre who has mastered the clave rhythm and can improvise) and would later be dubbed "El Bárbaro del Ritmo" (The Superstar of Rhythm) by Beny Moré, an exceptional Cuban artist who recognized Rivera's extraordinary talent for improvisation and impressive command of the clave.
Ismael Rivera con Kako y Su Orquesta - Lo Ultimo En La Avenida (Trailer)
Nobody knew the people like Ismael Rivera. The streets were his school. He abandoned his studies at a very early age in order to help support his family as a shoe shiner and bricklayer. By day he shined shoes and lay bricks, but by night he played music and sang with kids from the neighbourhood and his best friend, Rafael Cortijo. He and Rafael had something stronger than friendship: they were like family. In 1954, Rivera joined Cortijo's band. His relationship with the group launched a trajectory so successful that it yielded 17 albums and countless hits that Ismael Rivera had a lot to do with as a consecrated composer. The combined talents of Ismael Rivera and Rafael Cortijo unleashed a phenomenon that revolutionized the music world.
Their contagious sound traveled from Puerto Rico to New York, where their boricua compatriots and Latinos living in the city caught the fever from the duo's numerous recordings and concerts. Success followed Ismael Rivera and Rafael Cortijo wherever they went. By the late 1960s, after serving a four-year sentence for drug possession, he was living in New York and singing on a regular basis on Fania's All Star live performances.
He recorded several albums on the Tico label with his own group Los Cachimbos, between the late 1960s and early 70s, that were very improvisational and inspiring. By the eighties, Rivera's career had slowed down due to health issues, and the sudden death of Cortijo, Rivera's best friend, compatriot, companion, and brother, impacted Ismael so severe that he fell into a deep depression he was unable to escape.
Before Rivera's untimely passing on May 13, 1987, at the age of 56, he had recorded 11 studio albums and had scored numerous tropical hits, some of which he had composed himself. His music was not only about love and dancing, but he also sang about social injustice, racism and black pride, helping bring a positive influence and identity to the Afro-Latin community.
Since his passing he has been honored by the governor of Puerto Rico, naming October 5 Ismael Rivera Day, and a statue and plaque dedicated to Rivera at the Plaza de los Salseros in San Juan, PR. Celia Cruz released an album as a tribute to Ismael Rivera in 1992 titled Tributo A Ismael Rivera, in which she recorded some of Ismael's greatest hits. In 2000, Ismael was posthumously inducted into the International Latin Music Hall of Fame.