J Balvin Releases 'JOSE' Deluxe Edition And Shares 'F40' Video
The 'Deluxe Edition' features five new tracks.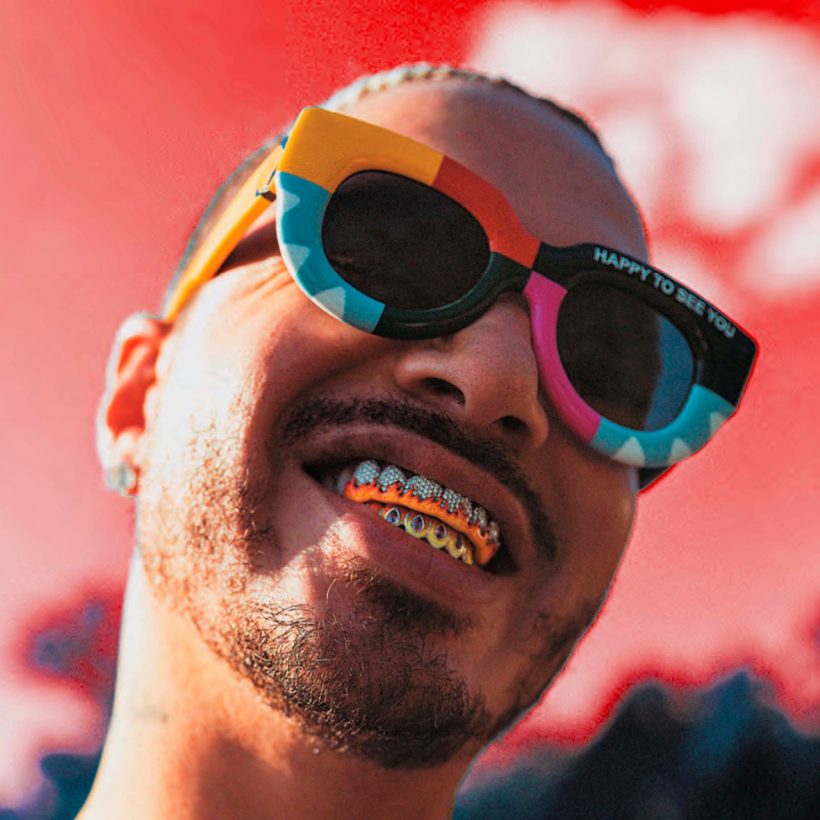 J Balvin has released the deluxe edition of his highly acclaimed sixth studio album JOSE, now available everywhere.
Named after the artist's legal name, JOSE comprises Balvin's most personal effort to date and sees him going more in depth musically than ever. The album's deluxe edition arrives with five new digital bonus tracks including the brand new song "Ego" and remixes of "In Da Getto." The release also arrives alongside a new video for "F40" and on the heels of Balvin's recent Grammy nomination for the Inaugural Best Música Urbana Album.
J. Balvin - F40 (Official Video)
J Balvin's highly praised sixth studio album JOSE made a huge global impact, currently at No.6 on the Billboard Top Latin Albums Chart and debuting at No.1 on the Billboard Latin Albums chart, No.1 on Billboard Latin Rhythm Albums chart and No.12 on the US Billboard 200 chart.
Additionally, JOSE went No.1 on Spotify in nine countries, No.6 globally and in the Top 10 in the United States, Italy and Switzerland, Top 15 in Canada, Top 20 in Germany and Netherlands and Top 40 in Austria, Belgium and Romania.
On Apple Music, JOSE landed at No.1 in 16 countries, No.6 globally, in the Top 10 in USA, Argentina, Andorra, and Portugal and Top 15 in Italy and Canada. These accolades follow JOSE breaking the single-day Spotify streaming record for a Latin album in 2021 and a No.1 debut on Apple Music in more than 17 countries.
Buy or stream JOSE Deluxe Edition.
JOSE Deluxe Edition Tracklist:
1. F40 (with Arcangel)*
2. Ego*
3. Tu veneno
4. Ma G
5. Una Nota Feat. Sech
6. Te Acuerdas De Mi Feat. Yandel
7. In Da Getto Feat. Skrillex
8. Billetes de 100 Feat. Myke Towers
9. La Venganza Feat. Jhay Cortez
10. Vestido
11. Que Locura
12. Bebé Que Bien Te Ves Feat. Feid
13. Lo Que Dios Quiera
14. Si Te Atreves Feat. Zion Y Lennox
15. Fantasías
16. Pa' Guayarte Feat. Ozuna
17. Ganas De Verte
18. Perra Feat. Tokischa
19. 7 De Mayo
20. Suerte
21. Querido Rio
22. La Familia
23. Que Más Pues? Feat. Maria Becerra
24. OTRO FILI Feat. Jay Wheeler
25. Otra Noche Sin Ti Feat. Khalid
26. Poblado – Remix Feat. Karol G, Nicky Jam, Crissin, Totoy El Frio, Natan & Shander
27. UN DÍA (ONE DAY) Feat. Dua Lipa, Bad Bunny, Tainy
28. F40
29. In Da Getto (Chris Lorenzo Remix)*
30. In Da Getto (Martinez Brothers Remix)*
31. In Da Getto (Henry Fong Remix)*
* = New bonus tracks (digital only)