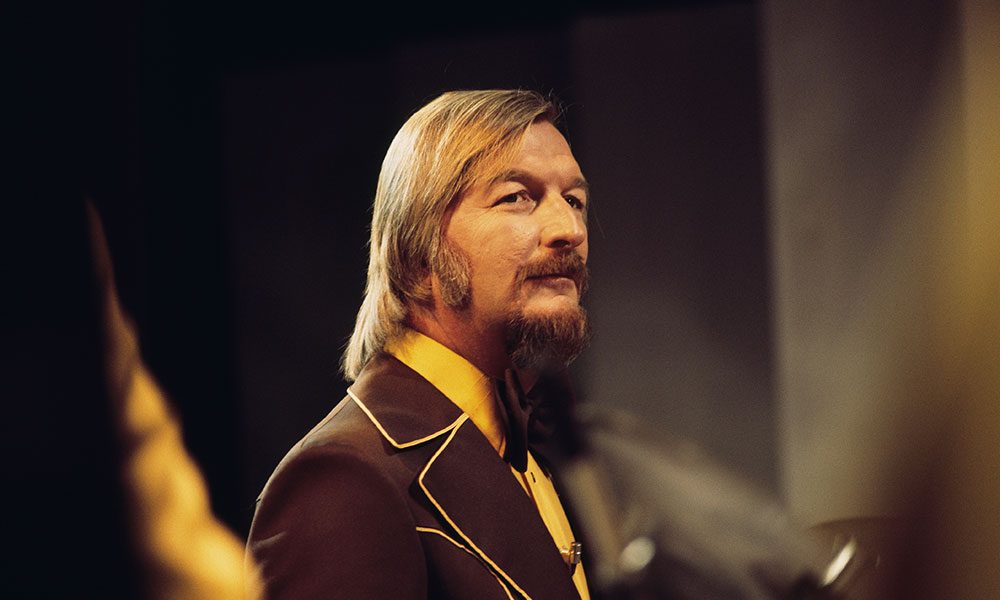 Legends seem to be everywhere these days, in fact some people assume legendary status after just 15 minutes of fame. But James Last who passed away yesterday is a genuine legend, having had decades at the top of his profession. Having sold well over a 100 million albums there was not a home in the 1960s and 1970s in Europe that did not have at least one James Last record. In a brief statement about his death it said,
"The outstanding and exceptional artist lived for music and wrote musical history. James Last was the most successful German band leader of all times.
In him, the world loses a unique ambassador, whose expressive and all-encompassing language was music.
We bid farewell to the man, friend and visionary, who by his impressive strength and openness, his professionalism, modesty and love of life served as a role-model and as an inspiration for many generations worldwide."
Born to an English father, Louis, and a German mother, Martha in Bremen, Weimar Germany in 1929, his father was an official at the postal and public works department in the city. James learned to play the piano from the age of 10. In 1943 he was entered in the Bückeburg Military Music School of the German Wehrmacht and learnt to play Brass, Piano and Tuba.
After the fall of the Nazis, he joined Radio Bremen's Dance Orchestra in 1946. In 1948, he became the leader of the Last-Becker Ensemble, which performed for seven years. During that time, he was voted as the best bassist in the country by a German jazz poll for three consecutive years. Last became the in-house arranger for Polydor Records, as well as for a number of European radio stations. For the next decade, he helped arrange hits for artists like Helmut Zacharias, Freddy Quinn, Lolita, Alfred Hause and Caterina Valente.
Last released albums in the U.S. around 1964 and a series of nine albums in a series called Classics Up To Date vols. 1–9 which served up arrangements of classical melodies with strings, rhythm and wordless chorus from the mid-1960s through the early 1980s. Last released an album, Non-Stop Dancing, in 1965, a recording of short extracts of pop songs, all tied together by an insistent dance beat. It is what made him a major European star. Over the next four decades, Last released over 190 records, including more volumes of Non-Stop Dancing. On these records he used guest performers like Richard Clayderman and Astrud Gilberto. He also had his own successful television series in the 1970s with guests ABBA and Lynsey de Paul.
In the UK he had 52 hit albums between 1967 and 1986, although his only chart singles were 'The Seduction', the theme from American Gigolo (1980) composed by Giorgio Moroder, and 'Biscaya' from the album of the same name. In the US, 'The Seduction' became a Top 40 hit, peaking at No. 28 on the Billboard Hot 100 'In 2003, his song 'Einsamer Hirte' (The Lonely Shepherd) which features the pan flute of Gheorghe Zamfir appeared on the soundtrack of the Quentin Tarantino movie Kill Bill: Vol. 1. As a composer Last will be remembered for 'Happy Heart' recorded by Andy Williams, and 'Fool', recorded by Elvis Presley.
Last lived between Florida and Hamburg and he passed away on 9 June in Florida, aged 86. A public memorial ceremony is being planned in Hamburg. This memorial ceremony is expected to be held sometime in the next few weeks. Details will be announced shortly.
Listen to some of his most loved recordings in the player below or visit the playlist on Spotify here
Format:
UK English