James Taylor Talks New Writing, Canadian Audiences As Tour Continues
Taylor also tells the Calgary Herald that he's 'not quite ready' to retire.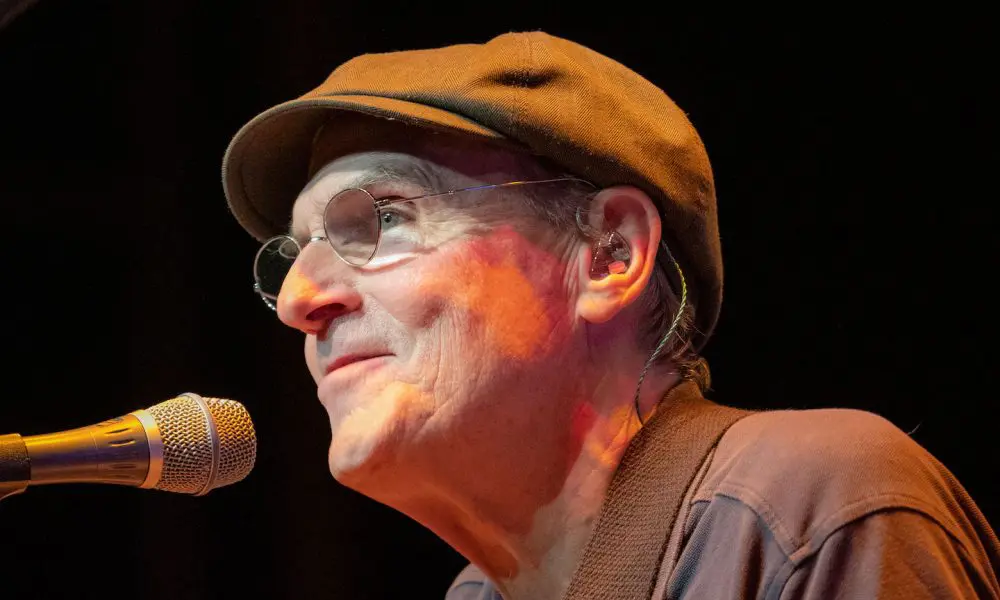 James Taylor has spoken of writing new material over the lockdown period for a potential future release, and about his Canadian audience as he and Jackson Browne continue their tour of the country. He has also said that he's "not quite ready" to retire.
The interview with the Calgary Herald came ahead of his and Browne's first date on the tour last Thursday (21) in St. John's, Nfld. After last night's show in Halifax, they move on to Moncton tonight (25) among a total of 12 dates which include a May 1 stop at the Scotiabank Arena in Toronto.
During the pandemic lockdowns, says Taylor, he combined extended time with his family and writing new songs. "I've got a bag full of new ideas and songs, musical ideas I'm working on," he said. "I don't have particular project in mind yet." At the time of his last studio album, 2015's Before The World, Taylor said that he felt it was likely to be his final set of new songs.
His collection of interpretations from the Great American Songbook, American Standard, was released in 2020 as his 20th studio set, reaching No.1 on Billboard's Top Rock Albums chart and topping the charts in Canada.
Of his audience there, the storied singer-songwriter says: "In many ways, I envy Canadians. Canada has done a better job with so many things. It's absurd to generalize about it. I can't really pretend to be an expert or anything, but I love my Canadian audiences. I love the experience of going there, and travelling there. It feels good to me." He also says that his daughter Sally and her husband are applying for Canadian citizenship.
Of the longevity of his career, Taylor notes: "I guess once you sort of start reaching these lofty figures, you start thinking about, 'How long can this go on?' But it's my main thing. The centre of my life is touring and playing for my audience. I still love doing it and the band is in great shape. I've never had any realistic thoughts about [retiring]. I know it's somewhere in the mix."
Buy or stream American Standard.