'We Don't Want To Lose This Stuff': James Taylor On 'American Standard'
The beloved singer-songwriter sat down to explain why he wanted to explore vintage American songs of the pre-rock'n'roll era.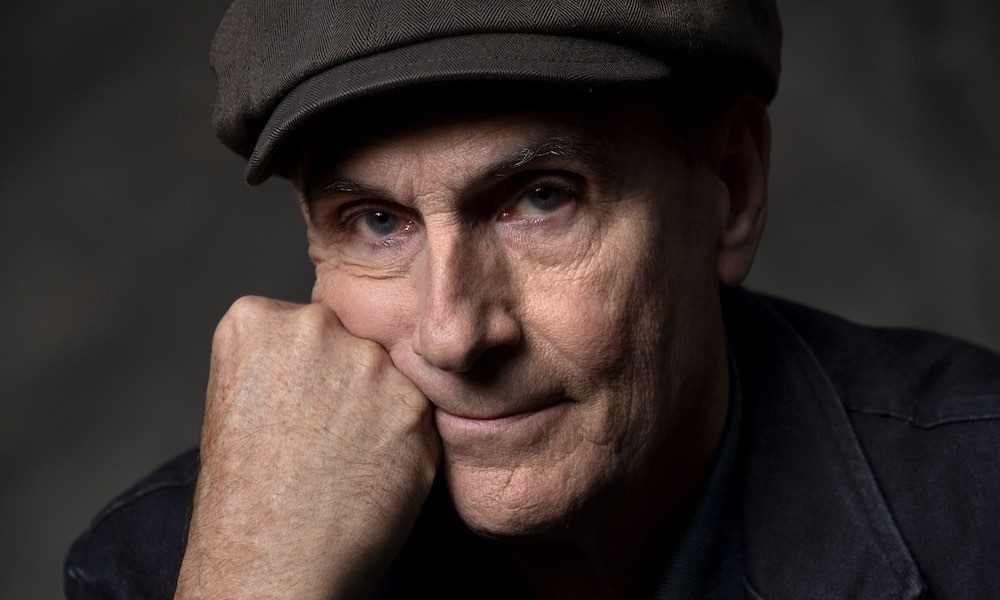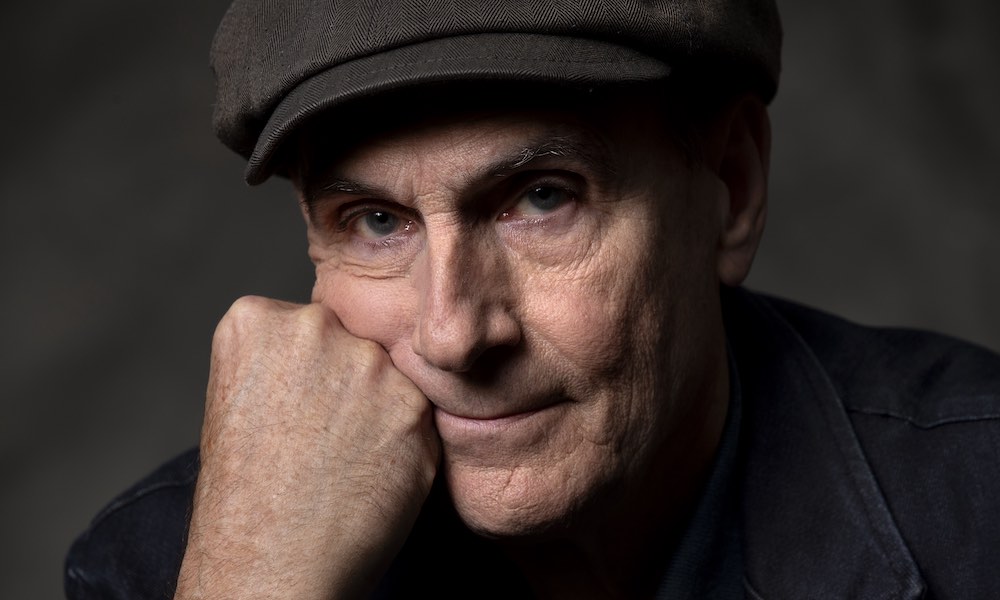 James Taylor is as celebrated for his cover versions as he is for his own landmark contributions to the singer-songwriter movement. But while he's often delved into his own pop education to redefine gems like "Handy Man," "Up On The Roof," and "How Sweet It Is (To Be Loved By You)" in his own image, he delved back further than ever into the history of 20th century popular music for his 2020 album American Standard.
James Taylor - American Standard: Teach Me Tonight (Official Music Video)
The February 28 release was the realisation of a long-held ambition for Taylor. It included 14 time-honoured American songs such as "My Blue Heaven," "Teach Me Tonight," and "God Bless The Child." The set debuted on the Billboard 200 chart dated March 14 at No. 4, as the follow-up to 2015's Before This World, his first-ever No.1 album in his home country.
Speaking to us on his latest return visit to London – where he spent significant time in the late 1960s while signed to The Beatles' Apple label – the cherished troubadour explained the process of reshaping these songs in his inimitable style. "It's basically a guitar album," he said. "The selection process was that we played the songs that I knew already on the guitar, since these were songs from my family's record collection in North Carolina in the 50s and 60s.
"I brought them to John Pizzarelli, who was my collaborator and co-producer, and just in the process of teaching them to John and running them through with him, all of these half-baked versions of the songs sorted themselves out. The ones that worked clearly worked, and the other ones were just pushed to the side. We ended up with about 20 songs that we cut basic tracks on. We finished 17 of them and we put 14 on the album.
"So it really is born out to me that when people think of me as doing other people's music, it's really [that I'm] putting it through a musical process. Even when it's someone else's song, 50% of it is still my process."
American Standard: You've Got To Be Carefully Taught | James Taylor
'Songs that had some depth to them'
In addition to hearing many of these songs growing up, Taylor was sometimes able to experience them on stage. His mother would take him and his siblings to see the such famous musicals as South Pacific and My Fair Lady in New York. One of the album's most poignant moments comes on one of its lesser-known selections, a beautifully simple version of Rodgers & Hammerstein's "You've Got To Be Carefully Taught."
"That's from South Pacific," says the singer. "A song about teaching children to hate is really effective, and it's a killer. That, and 'God Bless The Child' and 'Ol' Man River,' those are songs that had some depth to them in their time and had things associated with them that were heavy."
At the time of the interview, Taylor was considering which of the tracks on American Standard to add to his set on upcoming tours with Bonnie Raitt, in April and May, and Jackson Browne from May to July. Sadly, coronavirus put paid to all of those shows. "Bonnie and I have done a couple of years together, which has been so great, and she and I are going to do a tour of Canada," he said. "But then it's going to be Jackson and I going out this summer [in the US], so we're looking forward to that."
'It's a high water mark'
Taylor enjoyed the opportunity on American Standard to put some revered songs in a contemporary context, and to emphasize the role they played in seeding the modern pop era. "This is the music that informed my vocabulary and the music of Paul Simon, Lennon & McCartney, and clearly Bob Dylan," he said.
"It's more important than just a historical statement about the culture in 1940. It's a high water mark in terms of the sophistication of popular song, and they need to be part of people's musical vocabulary, still. We don't want to lose this stuff."
Buy or stream American Standard.