Janet Jackson's Famed Choreographers Celebrate Her Dance Legacy
To celebrate her album reissues and Vegas residency in Las Vegas this Friday, UMe has partnered with DanceOn to host a masterclass featuring Janet Jackson's original choreographers.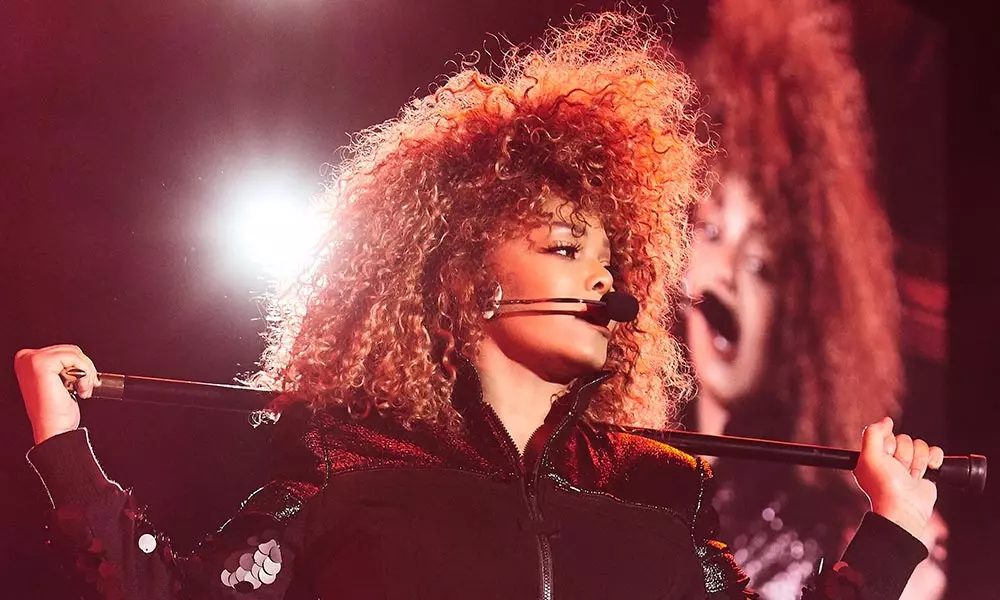 Janet Jackson's legacy extends far beyond just her groundbreaking music. Her choreography and style cemented her as the powerful female pop icon we know today.
To celebrate the reissue of her classic albums on vinyl and the second run of her Metamorphosis residency in Las Vegas this Friday, UMe has partnered with the dance entertainment network DanceOn to host a masterclass featuring Jackson's original choreographers.
Led by Anthony "Bam Bam" Thomas who choreographed Jackson's iconic 'Rhythm Nation' music video, and the original 'If' choreographer, Tina Landon, the masterclass breaks down Jackson's signature choreography for a new generation of young dancers.
"What I want people to get when they see the choreography is to take the whole picture, don't try to separate it from the message," says Thomas in the clip. "If you do the routine with the message, then it becomes a routine with power."
Landon also remembers meeting Jackson for the first time on the set for 'What Have You Done For Me Lately' music video, when she was cast by fellow Laker girl Paula Abdul.
After working with Jackson, Landon remembers receiving a flood of requests from people who wanted the same style of choreography. "But the funny thing is," Landon says, "they really had no idea how hard it is to do what she does".
Along with breaking down Jackson's technical skills, the video series also discusses her influence on a next generation of dancers.
"I think Miss Janet has inspired me to be more of a performer," says 16-year-old dancing phenom Kyndall Harris, who's currently on tour with Jackson. "I've always been a dancer, but just watching her in rehearsal change from this sweet Janet that everyone knows to this fierce monster on stage, that inspired me to do the same."
DanceOn is a dance entertainment network and online dance community co-founded by Madonna, CEO Amanda Taylor, Guy Oseary and Allen DeBevoise in 2011.
Watch this behind-the-scenes clip featuring even more inspired performances.
The vinyl editions of Rhythm Nation 1814, janet., The Velvet Rope, All For You and Control The Remixes are out now and can be bought here.
Format:
UK English