Jessie Reyez Reaches New Heights With National Anthem Performance
Reyez is the first artist to sing the Canadian and US National Anthems atop Toronto's CN Tower.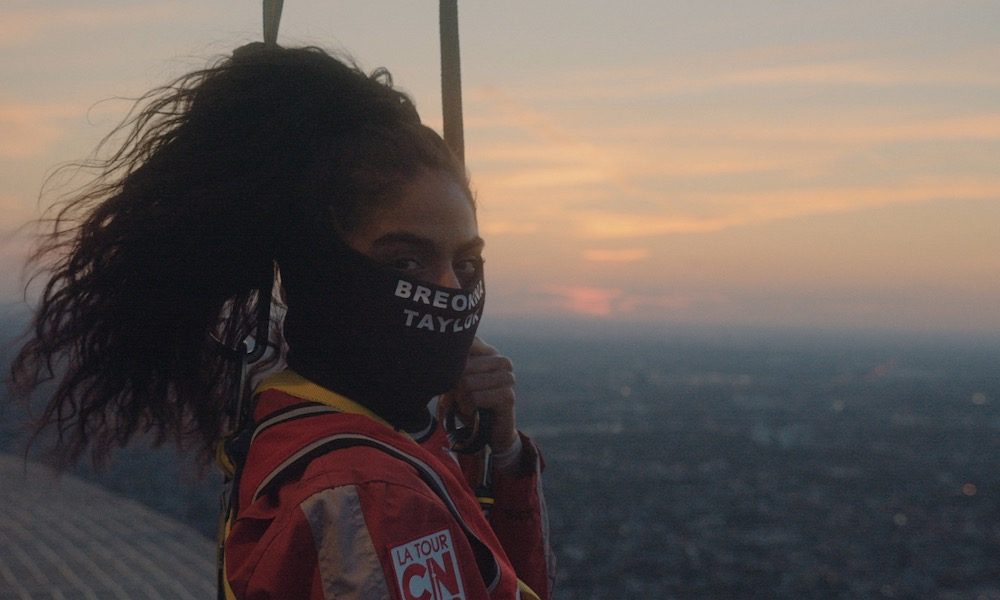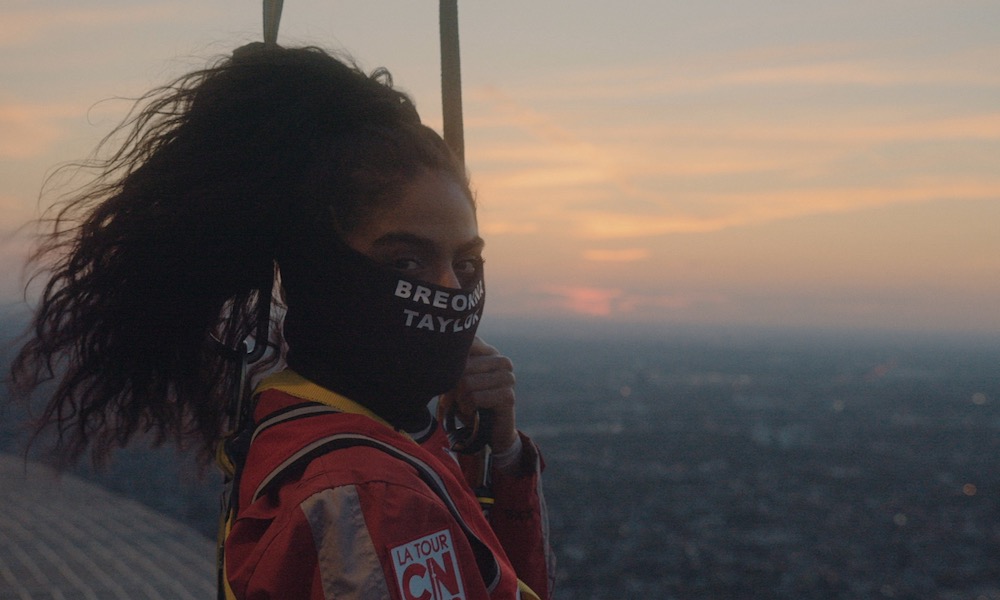 Jessie Reyez became the first artist ever to perform the national anthem from atop the iconic CN Tower. The Canadian-Colombian singer-songwriter sang both "The Star-Spangled Banner" and "O Canada" ahead of today's NBA playoff game between the Toronto Raptors and the Brooklyn Nets.
Jessie Reyez - On Top CN Tower for US NATIONAL ANTHEM (NBA Playoffs)
At 1,815.3 feet, the CN Tower marks the tallest free-standing structure on land in the Western Hemisphere. Until 2007, the Toronto skyscraper was the world's tallest free-standing structure (surpassed by Dubai's Burj Khalifa). With the aid of a harness, Reyez stepped out onto the dizzying EdgeWalk (the world's highest full-circle, hands-free walk) to perform both anthems.
Today's performance by Reyez – which marks one of the most unique renditions ever of the National Anthem – was certainly a metaphor for the Toronto native's career over the past year. The rising star released her debut full-length BEFORE LOVE CAME TO KILL US in March to wide critical acclaim and commercial success – peaking at No.13 on the Billboard 200. Following the warm reception, Reyez dropped a deluxe edition of the LP, featuring three new songs.
In July, BEFORE LOVE CAME TO KILL US was shortlisted for the Polaris Prize, which celebrates excellence in Canadian music (a winner will be announced in October). In June, meanwhile, Reyez, along with Tony Lanez and Tainy, received the Juno Award for Best R&B/Soul Recording of the Year for their collaborative single, "Feel It Too."
Reyez has also been a favorite among her fellow artists and has been featured on a variety of projects, including Lil Wayne's deluxe edition of Funeral and on Beyoncé's much-buzzed-about visual album, Black Is King. Reyez makes an appearance roughly 19 minutes in, during the song "SCAR", which she worked on alongside 070 Shake for Beyoncé's The Lion King: The Gift soundtrack.
Most recently, the artist shared an official video for her title track. The Toronto skyline also features prominently in the visual for "Before Love Came to Kill Us," helmed by the acclaimed director, Claire Edmondson. Reyez performed the single last week on The Tonight Show Starring Jimmy Fallon.
Listen to the best of Jessie Reyez on Apple Music and Spotify.