Watch The Video For Jessie Reyez' 'Before Love Came To Kill Us'
The song is also the titular track from Reyez' debut album, released in March and a US Billboard Top 20 hit.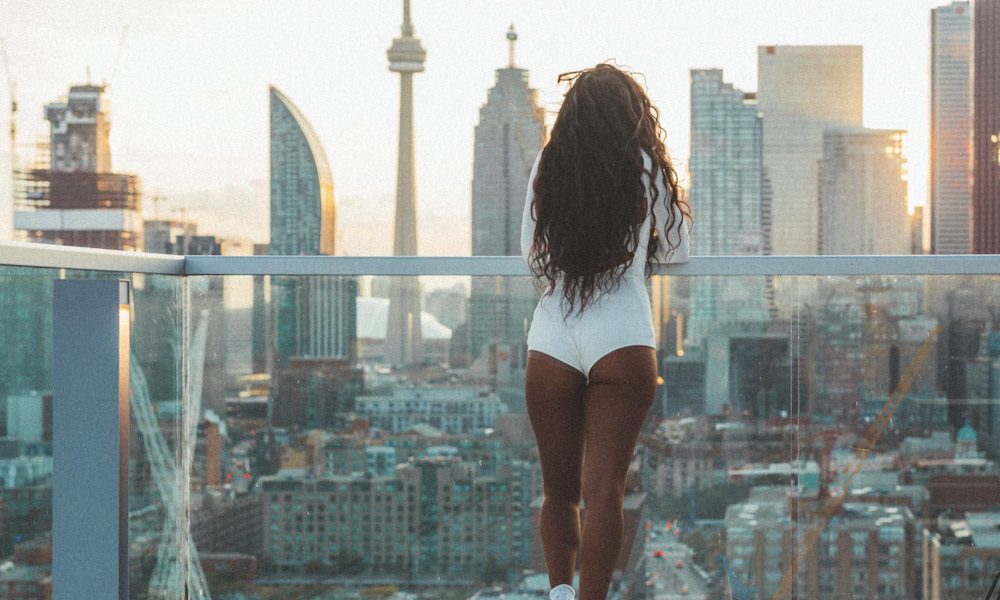 Jessie Reyez has shared the official video for "Before Love Came To Kill Us", which was directed by Claire Edmondson and features the singer's hometown of Toronto as the backdrop. You can check it out below.
Jessie Reyez - BEFORE LOVE CAME TO KILL US
"Before Love Came To Kill Us" is also the titular song from the Canadian singer-songwriter's debut album. It was released on March 27, 2020, by FMLY and Island Records, having been prefaced with the singles "Figures", "Imported" with 6lack, and "Love In The Dark", and the promotional single "Ankles". A deluxe edition with three additional songs was made available digitally in April.
BEFORE LOVE CAME TO KILL US has since received widespread acclaim, with The Guardian declaring it "largely excellent" and the NME proclaiming it "heart-stoppingly good." Elle Canada, meanwhile, called it "a stunning debut from an artist who has honed her craft to make music designed to slice through complicated emotional idiosyncrasies with the precision of a scorching blade."
Reyez' new album has also been shortlisted for Canada's Polaris Music Prize, alongside The Weeknd's After Hours among other titles. On release, it also rose to No 13 on North America's Billboard 200 and cracked the Top 10 of the UK Album Chart.
Reyez, whose US tour with Billie Eilish was abruptly halted due to COVID-19, initially had hesitations about releasing an album about mortality amid a global pandemic. Ultimately, though, she decided to follow her gut and move forward as planned. She explained to Complex, "I feel conviction in wanting to put it out because I feel like if it helps someone not feel alone during these times – someone that might be quarantined away from their family, somebody that might be missing their ex and can't do anything about it – then it'll help me feel justified in dropping it".
More recently, Reyez was seen in the highly acclaimed visual album by Beyoncé, Black Is King. 19 minutes into the stunning film, Reyez appeared during the song "SCAR", which she worked on alongside 070 Shake for Beyoncé's The Lion King: The Gift soundtrack.
Next up for the singer-songwriter is a spot on The Tonight Show Starring Jimmy Fallon next Wednesday, where viewers will get a live version of "Before Love Came To Kill Us".
BEFORE LOVE CAME TO KILL US is out now and can be bought here.