Watch Exclusive Jim Jones Ramblin' Man Fair Interview
Jones and band are exciting purveyors of what their frontman calls "psychedelic outlaw country and blues sonic rock'n'roll".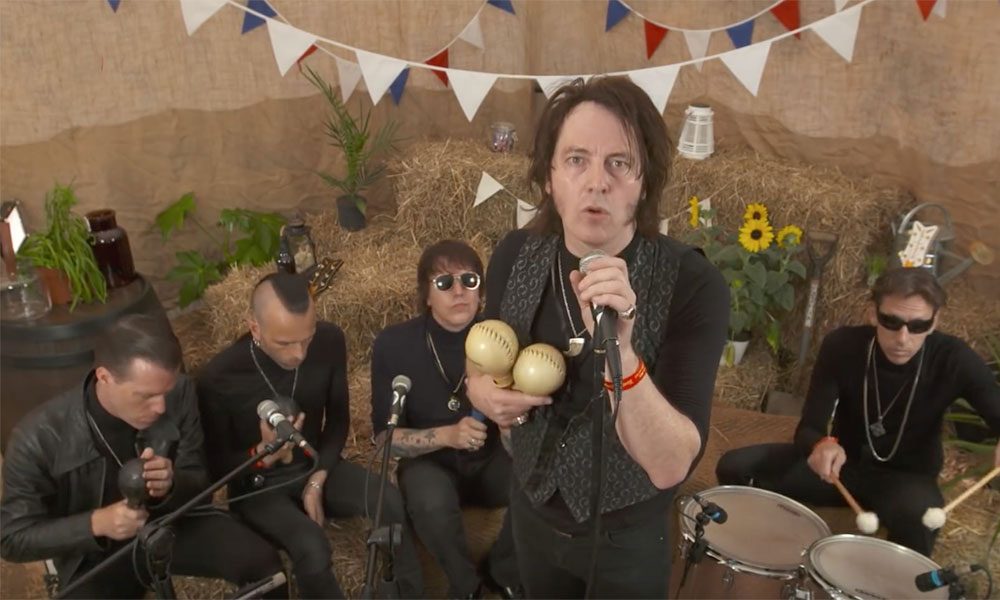 Jim Jones attracted a ream of critical plaudits for his first band, the Jim Jones Revue's savage rock'n'roll attack. However, he's changed course with his new band, Jim Jones & The Righteous Mind. They're purveyors of what he calls "psychedelic outlaw country and blues sonic rock'n'roll" and they played a blinding set at the 2018 Ramblin' Man Fair's Blues Stage late on Sunday afternoon.
This year's bash is Jones and band's first Ramblin' Man Fair, but as their charismatic frontman tells uDiscover Music's Kylie Olsson, he certainly hopes it won't be their last.
"Everyone seem like they've been to lovely school here," he enthuses. "All the people I've met have been really cool and sweet. There's so much s_t in the world right now, but when you come to Ramblin' Man, you just wanna live here – it's such a great atmosphere."
Having attracted favourable comparisons to bands as diverse as Nick Cave & The Bad Seeds and The Stooges, Jones' new band have the ideal sonic arsenal for a festival, but Jones insists his new music has a lot more in the way of subtlety.
"[The Righteous Mind] is more multi-faceted and dynamic," he muses. "The Revue was more one-speed, kinda like a Ramones thing. With the Righteous Mind, it's a bit slinkier, there's more voodoo and satanic magic mixed in with the ramalama. The band are really versatile, they can do just about anything."
The Righteous Mind's debut album Super Natural was a big hit with the critics, but as Jones reveals, he's no intention of standing still.
"I'm always looking for new avenues with my music," he reveals. "We decided to do a Kickstarter campaign to fund the next record and hit the target within a couple of hours. I was initially wary of Kickstarter, but then I thought about what James Brown said: "I don't need anyone to give me nothing, open up the door and I'll get it myself" and that's how I feel. It's like, if no-one's prepared to hold the door for you, find a window a climb in the back way. Get together, get involved and get with it, that's what I say, kids!"
Watch the full interview above.
Format:
UK English