Reggae Icon Jimmy Cliff Talks New Single 'Human Touch' And Future Plans
Released on Jamaica's Independence Day, 'Human Touch' has a glowing, relaxed Carib-Latin groove certain to delight Jimmy's millions of loyal fans worldwide.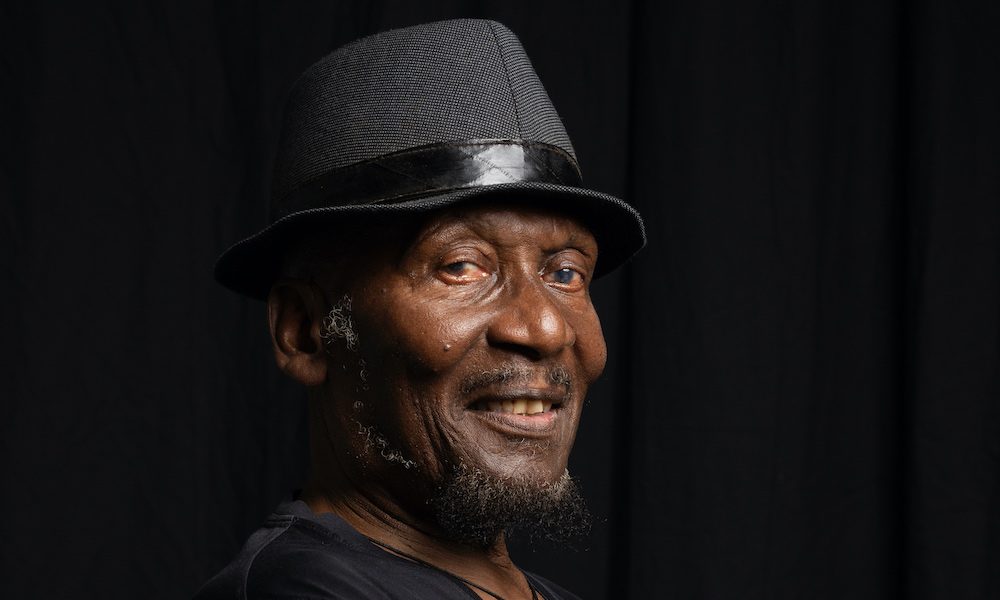 The word "legend" is so overused in music that it's become a cliché. But if any musician deserves such status, it's Jimmy Cliff. In a career that began before there was a generic name for Jamaican music, Jimmy Cliff has excelled as a singer, producer, screen actor – even talent scout. His songs such as "Many Rivers To Cross," "You Can Get It If You Really Want," and "The Harder They Come", resonate far beyond Jamaica. Now deep into his 70s, he's still making records that cry out for those in need, as his new single "Human Touch" makes clear.
It's a timely release, too: he's not the only one longing for the joy of "Human Touch" in the time of Covid 19. But Jimmy says, "I wrote it from my personal experience, not related to the pandemic. But I can see it really resonates now." Working with Jamaican producer Clive Hunt and London-based Ghanaian multi-instrumentalist Kwame Yeboah, Jimmy has created a mellow, dignified single, casting him as a man aching for connection.
Released on August 6, 2021, Jamaica's Independence Day, "Human Touch" has a glowing, relaxed Carib-Latin groove certain to delight Jimmy's millions of loyal fans worldwide. It is the first single from a new album being readied to tie in with the island's 60th anniversary as an independent nation next year.
Jimmy Cliff - Human Touch (Official Video)
Jimmy has been a star for as long as Jamaica has been free from colonial rule. He launched his career in 1962 when the island was forging its cultural identity. After two unsuccessful singles, Jimmy wrote "Dearest Beverley," then fashioned his own opportunity when he knocked on the door of a business called Beverley's in Kingston, and insisted on a chance to deliver his song.
Thanks to Jimmy's youthful chutzpah, Beverley's record shop and ice-cream parlor were soon joined by a record label of the same name, and the company's owner, Leslie Kong, became a major reggae producer. Jimmy helped put both on the map thanks to hits such as "Miss Jamaica," "King Of Kings," and "One Eyed Jacks." He even auditioned artists, among them a skinny kid named Bob Marley, who made his first records for Beverley's on Jimmy's recommendation.
In 1964, Jimmy took ska to the USA in a tour sponsored by the Jamaican government, and in 1965 he moved to the UK and released his debut LP for Island, Hard Road To Travel, two years later. A juvenile interest in poetry informed his remarkable talent for songwriting, confirmed when Bob Dylan declared his 1969 single "Vietnam," as the "best protest song ever written." That year, Jimmy's emotive ballad "Many Rivers To Cross" saw release, supposedly as album filler material. It has since become an anthem, covered by UB40, Harry Nilsson (with John Lennon producing), and Percy Sledge, among others.
Jimmy scored chart hits with "Wonderful World, Beautiful People" and "Wild World", then excelled as Ivan, the anti-hero in the cult smash The Harder They Come (1972), the first Jamaican feature film. He took home the Best Reggae Album Grammy Awards for Cliffhanger (1984) and Rebirth (2012) and joined the Rock And Roll Hall Of Fame in 2010.
But his questing spirit remains. Jimmy's later career highlights include his beautiful anthem "I Walk With Love", a stunning reimagination of The Clash's "Guns Of Brixton" (he recalls an admiring Joe Strummer hailing him in the late-70s London streets), and now the stately, heartwarming "Human Touch". Jimmy Cliff may be a legend and hall-of-famer, but he still has an abundance of love and wisdom left to give us.