Watch Joe Elliott Discuss The Making Of Def Leppard's Classic Song 'Pour Some Sugar On Me'
Arguably Def Leppard's signature hit, 'Pour Some Sugar On Me' was first released in 1988 and hit No. 2 on the US Billboard Hot 100.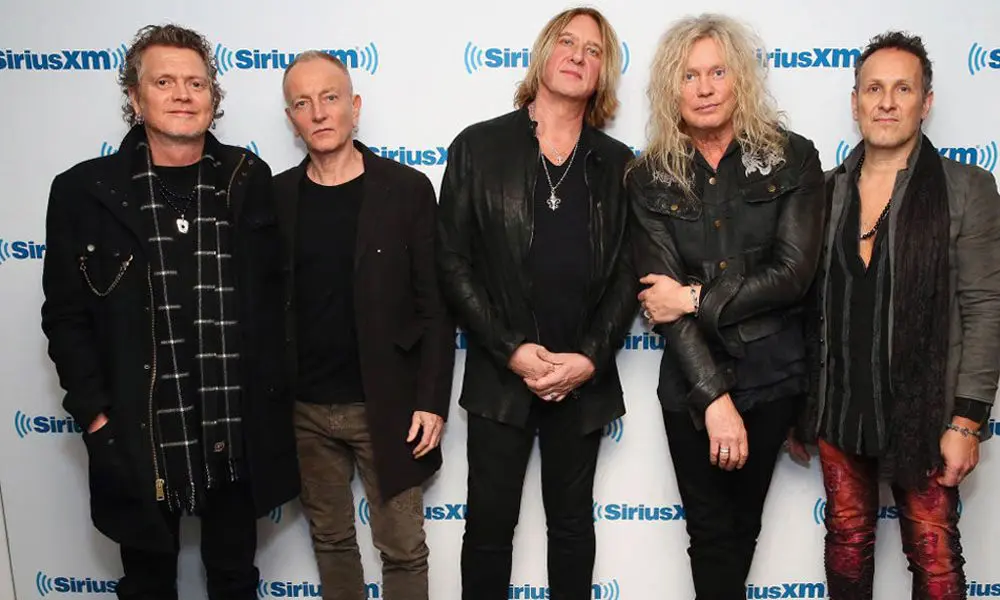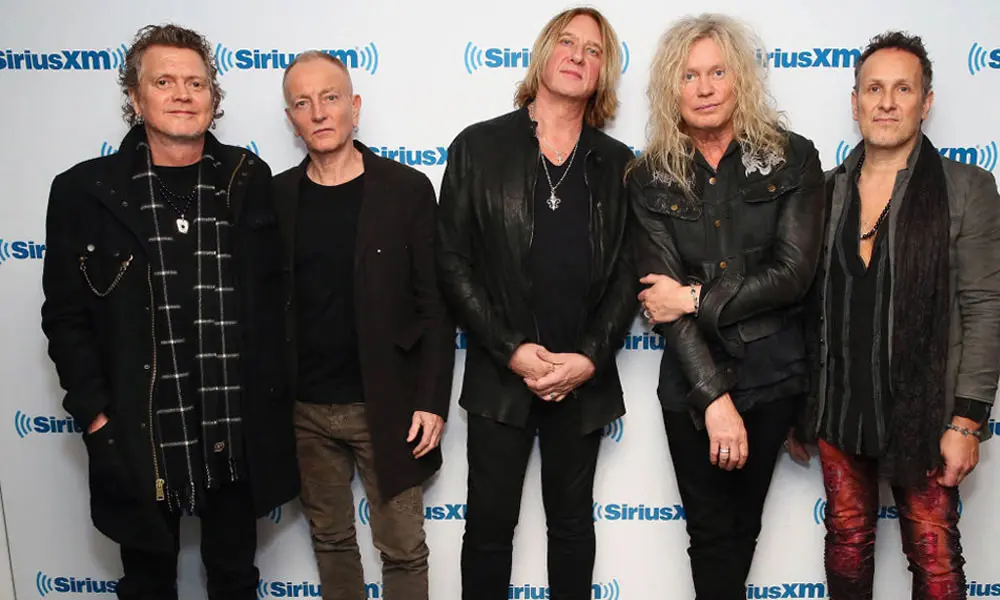 Def Leppard have released the first video in their new 'Stories So Far' series, in which singer Joe Elliott talks about the making of the Yorkshire rockers' classic song 'Pour Some Sugar On Me' from their landmark album Hysteria. You can watch the video above.
First released in 1988, 'Pour Some Sugar On Me' peaked at No. 2 on Billboard's Top 100 singles chart and it started an explosion of over a million copies of the Hysteria album to be shipped in a single day. On the back of the classic song, the album's slow-burning ballad also 'Love Bites' topped the Hot 100 in January 1989, while Hysteria remained on the US charts for over three years, during which time Def Leppard became one of the biggest bands on the planet.
Reflecting on Hysteria, Def Leppard guitarist Phil Collen previously told the band's official website: "It [Hysteria]exceeded our expectations. With Hysteria, the point was not just to play to the rock audience, but to play to everybody. And I think we achieved that. That, to me, is the height of our career."
As uDiscover Music previously reported, Def Leppard are releasing a brand new greatest-hits collection titled The Story So Far – The Best Of, on 30 November. It will be available in multiple configurations: a 2-CD set comprised of 35 tracks, 1-CD set comprised of 17 tracks, 2-LP vinyl, and digital.
Among a blockbuster tracklisting loaded with timeless smashes, all four versions feature three new songs, including the official recording of the band's recent fan favorite Depeche Mode cover 'Personal Jesus', 'Rock On (Remix)' and the original holiday song 'We All Need Christmas.' As a bonus for collectors, the first pressing vinyl copies of The Story So Far feature an exclusive seven-inch single of 'Personal Jesus' and 'We All Need Christmas'.
Format:
UK English