John Lennon's Famous Psychedelic Rolls-Royce Returns For London Exhibition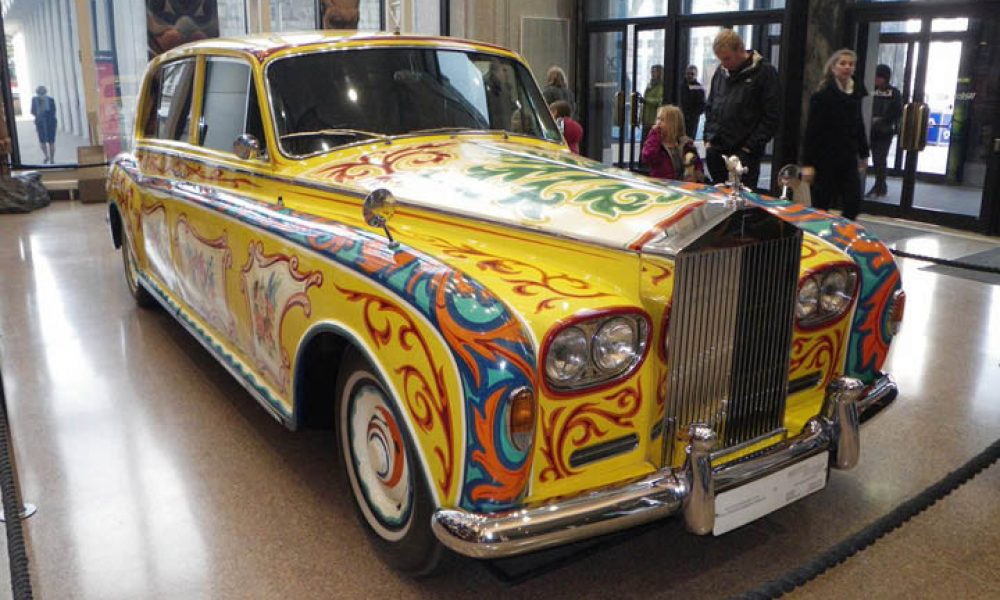 The famous "Summer Of Love" Rolls-Royce Phantom V once owned by The Beatles' John Lennon is returning to Britain. To mark the 50th anniversary of the Fab Four's iconic album, Sgt. Pepper's Lonely Hearts Club Band, the car – which is now owned by the Royal British Columbia Museum in Canada – is set to make an appearance at the Rolls-Royce Exhibition at Bonham's in London, where it will be on display from 29 July to 2 August 2017.
Lennon originally purchased the car in 1965. It is believed to have originally come in a Valentine Black paint finish but he decided to have it re-sprayed.
Just before the Sgt. Pepper album was released, John Lennon asked Surrey-based coachbuilders JP Fallon to give the car a paint job, and what later emerged was truly remarkable. Lennon had an eye for design and after purchasing an old gypsy caravan for his garden, the inspiration for his vehicle's new appearance came to life. The psychedelic colour scheme was carried out by local artist Steve Weaver, who charged approximately £290 – about £5,000 in today's currency.
Lennon also made a number of other modifications to the car, including converting the back seats into a double bed, installing a telephone, a refrigerator and a custom sound system.
The Beatles were all car enthusiasts. Also in 1965, Paul McCartney purchased the stylish 4.0 litre Aston Martin DB6 directly from the factory; the Beatle's only special request was that a Philips record player was installed to the dashboard. The DB6 was a rare model – only 1,023 were ever commissioned and when the car was auctioned in 2012, it fetched a generous £307,000.
George Harrison, meanwhile was the band's self-proclaimed car lover and he racked up an impressive collection over the years. One car he owned, an Austin Mini, was a gift from Brian Epstein. It quickly became a notable fashion accessory after being repainted in a crazy psychedelic design and starring in the Magical Mystery Tour movie in 1967.
Rather than a Mini, Ringo Starr owned a 1969 Mercedes-Benz Coupé. In 1980, he lost control of the car on the Robin Hood roundabout in Kingston, Surrey, clipping the kerb and ending with the car somersaulting on its back. Ringo and passenger, the former Bond girl and future Mrs Starr, Barbara Bach, thankfully escaped with only minor cuts and bruises. They later had the car crushed to a cube and installed in their home.
Explore Our The Beatles Artist Page
Format:
UK English