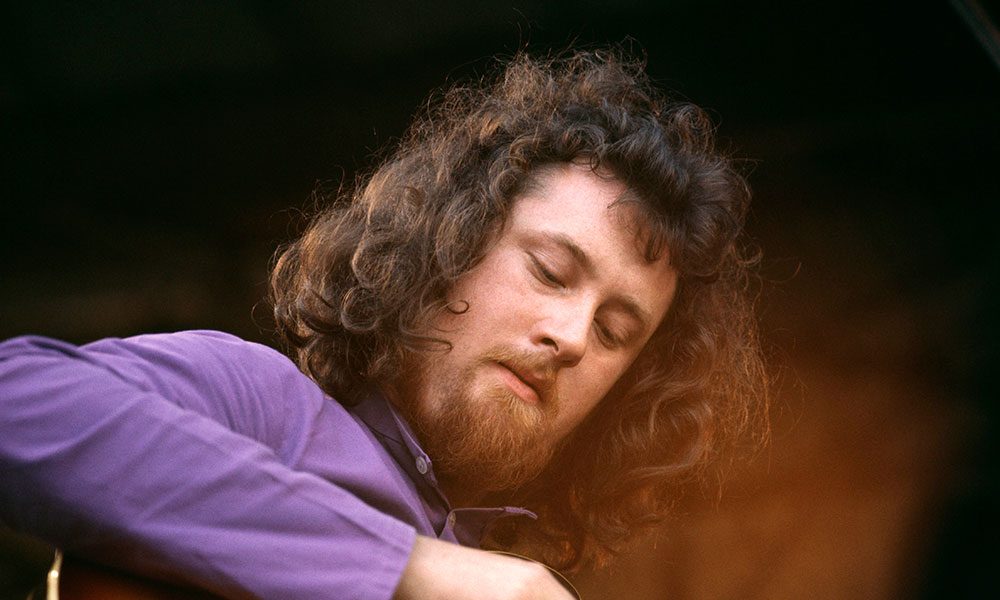 We were sad to hear of the death of John Renbourn, the English guitarist, songwriter and co-founder of the seminal folk group Pentangle. Renbourn, who was 70, had been due to play a gig at the Ferry in Glasgow on Wednesday evening (25) with fellow artist Wizz Jones, and after friends grew concerned by his non-appearance, police found him at his home yesterday morning, where he is believed to have died of a heart attack.
"He was just larger than life," his longtime manager Dave Smith told the Guardian newspaper. "Game for anything. He was just finishing off a tour with Wizz Jones, and was looking forward to the next. He was always putting himself down as a teacher and running weekend workshops all over Europe, where he would have students come and learn from him."
Renbourn made his first recordings as a solo artist, debuting with a self-titled album for the important British independent label Transatlantic in 1965. This was the record that established his recording relationship with fellow British troubadour Bert Jansch, who played on the album and co-wrote two songs for it with his colleague. They followed this a year later with the full collaboration 'Bert and John.'
In 1967, Renbourn and Jansch became co-founders of Pentangle, each on vocals and guitar, with singer Jacqui McShee, double bassist Danny Thompson and drummer Terry Cox. Their 1968 debut album 'The Pentangle,' also on Transatlantic, reached No. 21 during the UK's progressive folk boom of that era, and the group reached the height of their popularity with 1969's 'Basket Of Light,' which reached No. 5.
Pentangle recorded regularly until 1972 and made further albums in the 1980s and '90s, reuniting again in 2007 when they were given a Lifetime Achievement award at the BBC Radio 2 Folk Awards.
Renbourn, meanwhile, continued to amass a distinguished body of solo work, on such albums as 'The Lady and the Unicorn,' in 1970, 'The Hermit' in 1976 and 'The Nine Maidens' in 1996. He also collaborated on several occasions with Stefan Grossman, and his most recent album was the delightful 2011 acoustic release 'Palermo Snow.'
"A good deal of what I play has been the result of listening and learning from other musically inclined types," wrote Renbourn on his website. "I've made a lot of friends along the way and music has proved more than enough to captivate my simple mind. I've been lucky enough to hook up with kindred spirits since stepping out into the world, well, before even — just about all the family played something and sang, that was the norm."
Fellow artists who posted tweets about Renbourn's passing included Matthews herself, who described him as a "loving, lovely man," and Barb Jungr, who said "Goodbye, beautiful musician," while writer Ian Rankin said simply "What a guitarist."
Format:
UK English