Watch Jon Pardi Perform Keith Whitley's 'Somebody's Doin' Me Right'
The video release marks the release on vinyl of Pardi's 2020 'Rancho Fiesta Sessions.'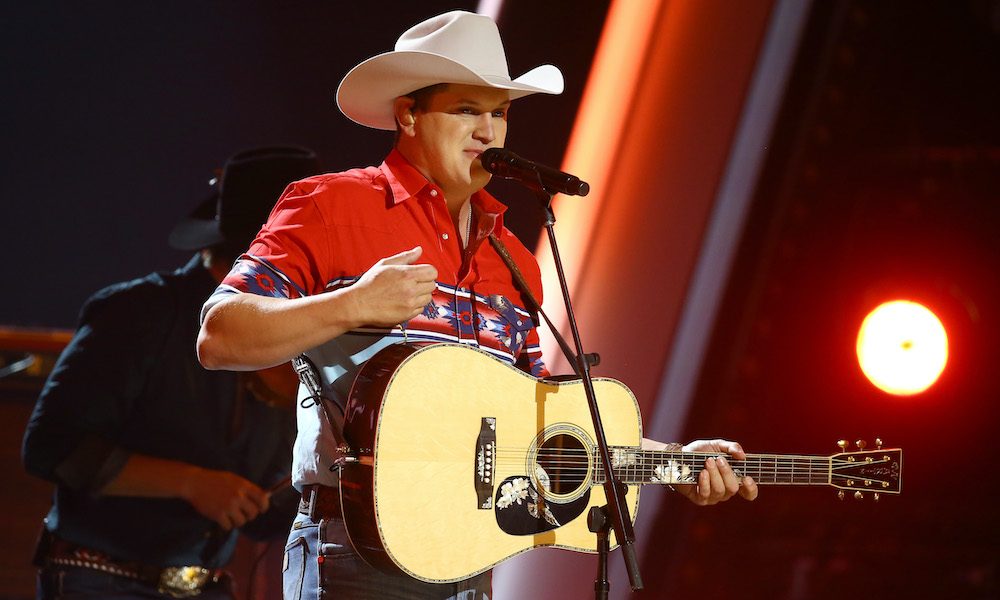 Jon Pardi has shared a live video of his and his band's performance of Keith Whitley's "Somebody's Doin' Me Right." The country notable cut the 1990s hit for his 2020 covers collection Rancho Fiesta Sessions. The live clip captures the performance that year in Goodlettsville, TN and this final video release marks the album's new availability on vinyl.
The song, written by Fred Knobloch, Paul Overstreet, and Dan Tyler, was released in 1992, some three years after Whitley's premature death from alcohol poisoning at the age of just 33. It became a Top 20 country hit as the second single from his Kentucky Bluebird album. Whitley amassed five consecutive No.1s on the country chart between 1988 and 1990, the last two posthumously.
California-born Pardi, a Nashville resident since moving there after high school, released the eight-song Rancho Fiesta Sessions on Capitol Nashville in August 2020. It followed the success of his 2019 studio set Heartache Medication, which reached No.2 on the country bestsellers and No.11 on the Billboard 200. Its predecessor California Sunrise reached the same pop peak, topping the country chart in 2016.
Pardi currently has two songs on Billboard's Country Airplay chart. He dips 42-44 with "Tequila Little Time," the third single from Heartache Medication, and climbs 53-49 guesting with Lauren Alaina on her song "Getting Over Him."
The star has also announced that he will be part of the Concerts on the Farm series at Bonnaroo Farm in Manchester, TN, on May 29. Columbia Nashville/River House Artists singer-songwriter Jameson Rodgers will be his opening guest. The in-person, socially distanced shows also include a date by Billy Strings on May 28, while the Avett Brothers will appear three times over the July 2-4 weekend. Bonnaroo Music & Arts Festival is due to return with its 20th anniversary event from September 2-5.
Rancho Fiesta Sessions is out now on vinyl, and can be bought here.
Listen to the best of Jon Pardi on Apple Music and Spotify.