Listen To The Teskey Brothers & Joy Denalane Cover John Lennon's 'Jealous Guy' For 'The Circle'
The Circle is part of the Berlin-based Offshore Sessions, whose mission is to "showcase some of the best alternative & indie music out there – in creative ways."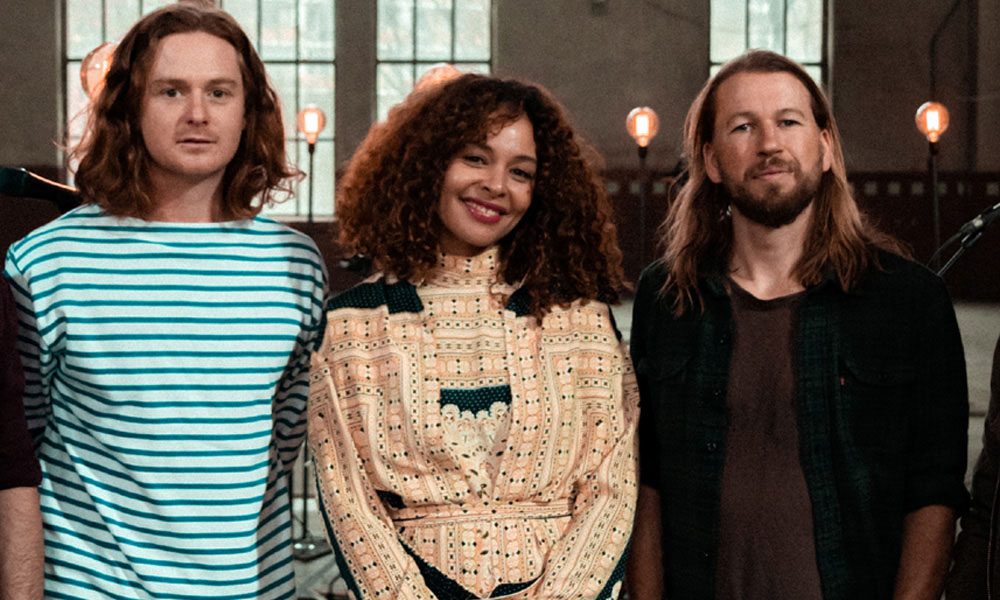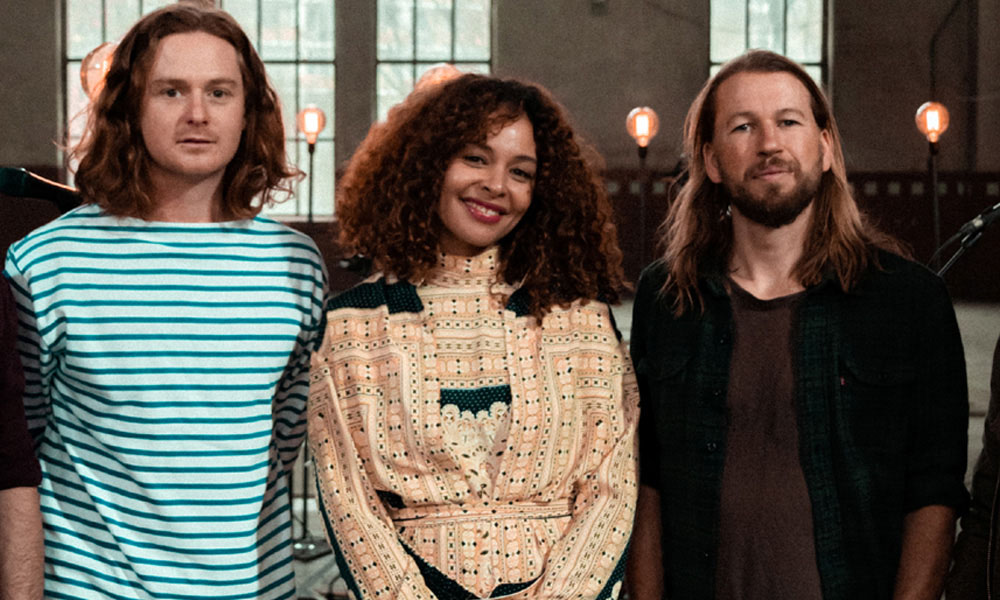 Acclaimed Australian blues-rockers The Teskey Brothers were joined by special guest Joy Denalane to perform a special live version of their cover of John Lennon's classic song for Berlin's 'Offshore Live Sessions' programme, The Circle. You can check it out below.
Hailing from Melbourne, The Teskey Brothers are named after the two brothers who formed the group in 2008: Josh Teskey (vocals, rhythm guitar) and Sam Teskey (lead guitar). The band also includes Brendon Love (bass guitar) and Liam Gough (drums). In 2019 they signed with Glassnote Records and Ivy League Records. To date, they have released two albums, Half Mile Harvest (2017) and Run Home Slow (2019). At the 2019 ARIA Music Awards, The Teskey Brothers were nominated for seven awards. They won three categories for the album, Run Home Slow, Best Group, Best Blues and Roots Album and Engineer of the Year (Sam Teskey).
The Teskey Brothers feat. Joy Denalane - Jealous Guy (John Lennon Cover) | The Circle° Sessions
Joy Denalane, meanwhile, needs no introduction for German audiences. The Berlin-born singer-songwriter, known for her mixture of soul, R&B, and African folk music with lyrics in German and English. Having enjoyed her first Top 10 chart entry in 1999, when Denalane was featured on hip hop group Freundeskreis's single 'Mit dir' – a duet with future husband Max Herre – she's since found critical and commercial success with her four studio albums to date, Mamani, Born & Raised, Maureen and Gleisdreieck.
John Lennon's original recording of 'Jealous Guy' features on his 1971 album Imagine. Lennon began writing the song in 1968, when, as 'Child of Nature', it was among the many songs demoed by the Beatles before they recorded their self-titled double album (also known as the "White Album"). The lyrics were originally inspired by a lecture given by Maharishi Mahesh Yogi in early 1968, when the Beatles attended his spiritual retreat in Rishikesh, India.
'Jealous Guy' is one of the most commonly recorded Lennon songs, with at least 92 cover versions. Released as a single, Roxy Music's version reached number one in several countries three months after Lennon's death in December 1980.
Offshore Live Sessions is designed for adventurous music fans keen to discover music that is off the mainstream. The main platform is The Circle: an online showcase to curate some of the best artists out there. Offshore describe themselves as "a bunch of creators from Berlin", whose mission is "to showcase some of the best alternative & indie music out there – in creative ways. Follow us for a deep dive into the alternative scene." You can discover more at the platform's official website.
Listen to the Best of John Lennon on Apple Music and Spotify.
Format:
UK English