Justin Bieber Will Premiere New Single 'Anyone' At New Year's Eve Show
Tomorrow night's eagerly-awaited set marks Bieber's first live concert since 2017.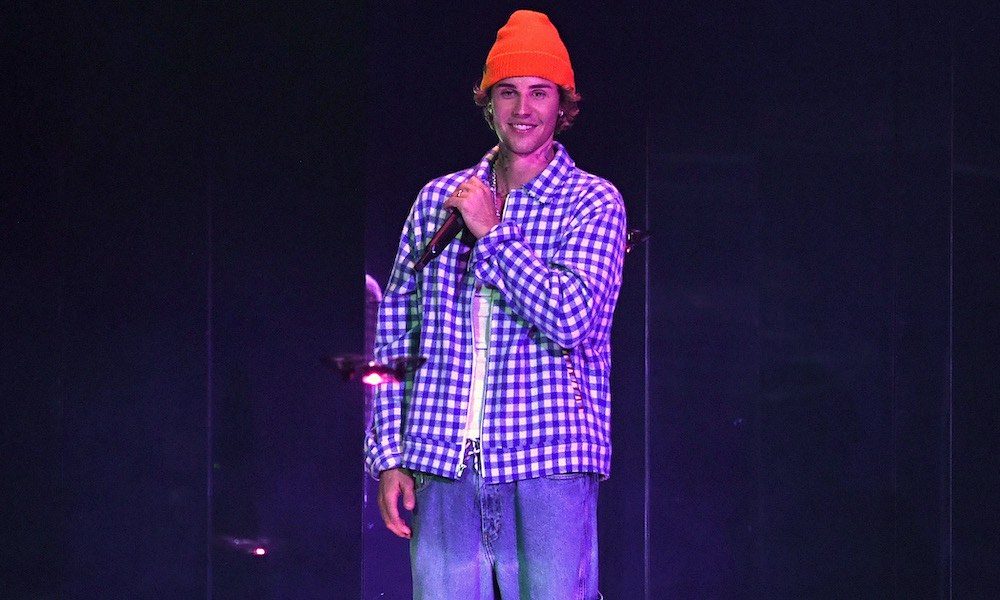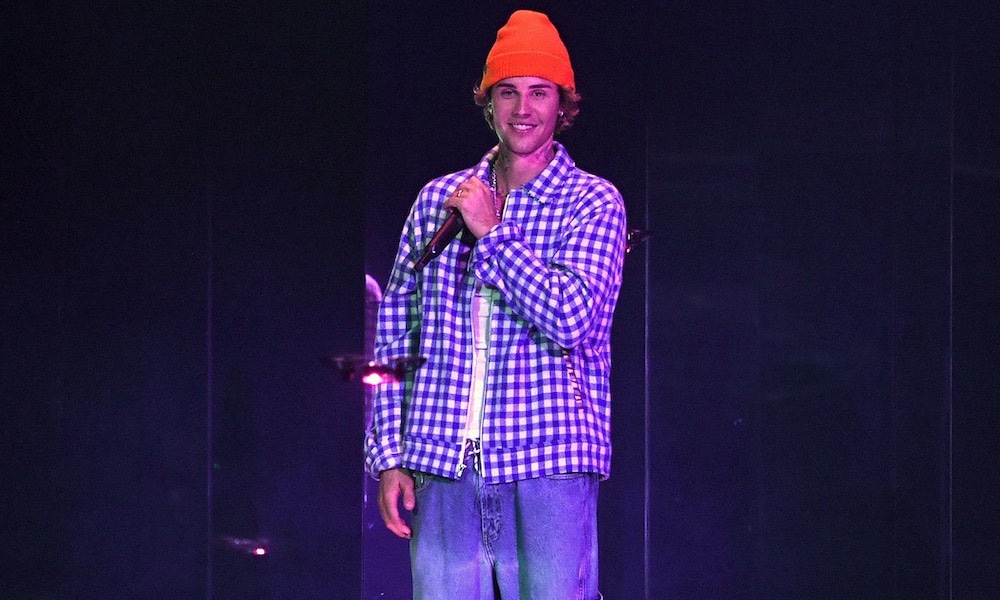 2020 has been a landmark year for Justin Bieber, who enjoyed a triumphant comeback with the release of his first album in five years, Changes. Tomorrow night, as the pop star closes out the year with his first live performance since 2017, he will also debut a new single, "Anyone."
The artist jumped on Twitter earlier today to share the exciting news with fans. "Oh yeah I'm performing my new single #ANYONE during #BieberNYE tomorrow night," he tweeted.
The single follows a standalone collaboration with Ariana Grande, "Stuck with U," which topped the charts in the US and Canada, as well as the more recent "Holy" featuring Chance the Rapper, and "Lonely" with Benny Blanco. Bieber also appeared on track "Monster," off Shawn Mendes' new album, Wonder.
"T-Mobile Presents New Year's Eve Live with Justin Bieber" begins at 10:15 pm EST tomorrow. T-Mobile customers can catch the live-stream for free, while others can purchase tickets for $25.00 via the event's website.
Bieber has been sharing a variety of videos and photos from rehearsals, offering fans a sneak peek of the show, which will be broadcast from an undisclosed "iconic" Los Angeles venue. The pop star will be accompanied by a full band, a dance crew, and an arena-worthy light show.
The artist returned with his long-awaited fifth studio album, Changes, in February. The Grammy-nominated LP, which includes such hits as "Yummy," "Intentions" featuring Quavo, and "Get Me" featuring Post Malone and Clever, debuted at the top of the charts in Canada, the UK, and the US, where a then 25-year-old Bieber became the youngest solo artist ever to have seven No.1 albums on the Billboard 200. A 26-year-old Elvis Presley previously held the record.
While Bieber was forced to cancel his Changes tour earlier this year, amid Covid-19, he is currently scheduled to return to the road in June 2021.
Listen to the best of Justin Bieber on Apple Music and Spotify.