Watch Justin Bieber's Official Live Performance Of 'Hold On'
The single appears on the singer's latest album 'Justice,' out now.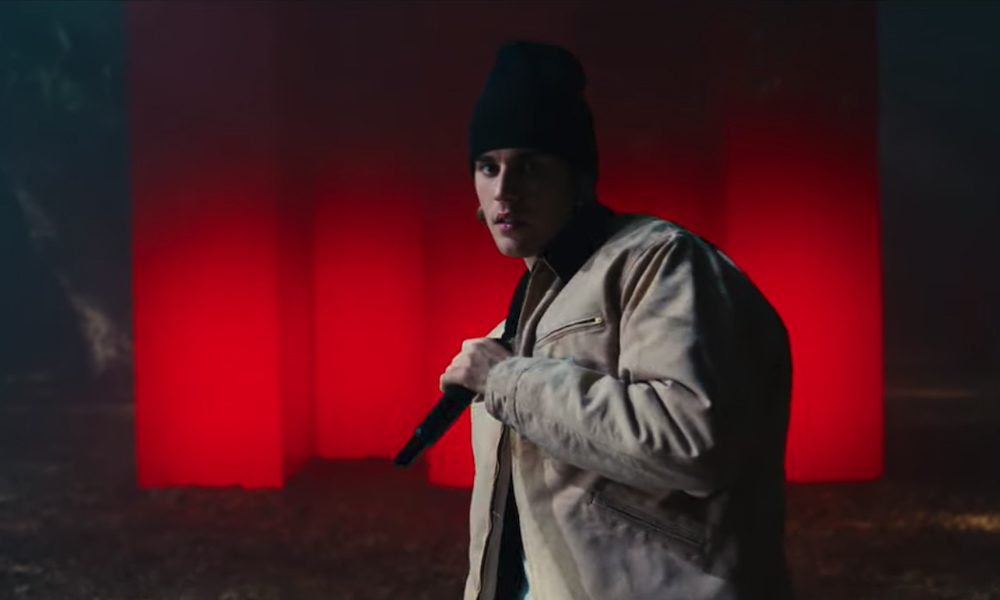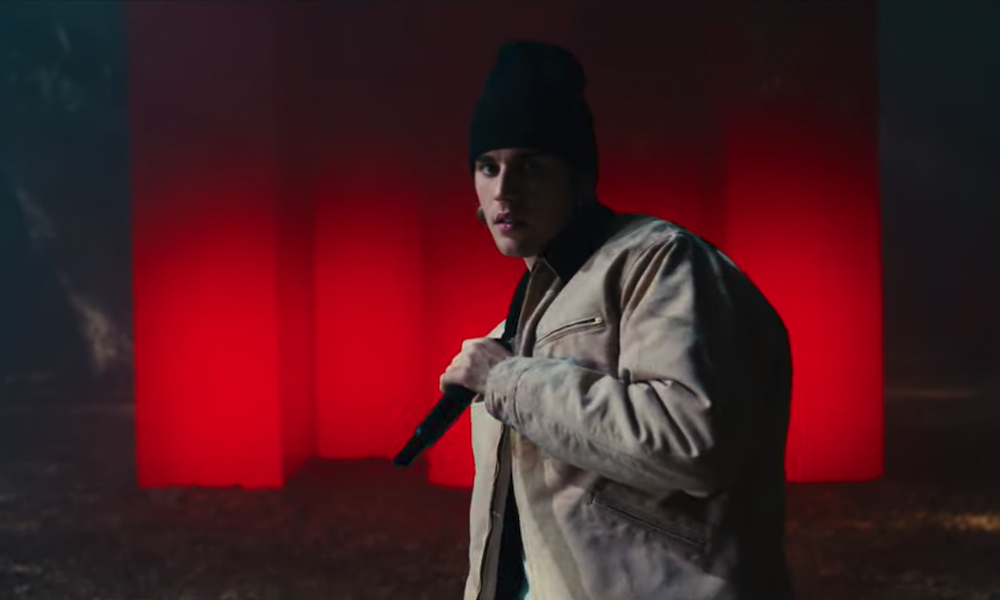 Justin Bieber has released the official live performance of his "Hold On." The track appears on the multi-platinum selling artist's latest album Justice, released March 19 via Def Jam Recordings.
Directed by Micah Bickham, the Vevo live performance video finds the pop&B crooner in a woodsy Los Angeles hillside clearing. He runs through each verse and chorus of the song as tall, cubed columns of red light flash around him. Behind him, deeper into the chosen outdoor venue, there are flashes of green interpolated with the red lights. Bieber also brought along his band to transform the punchy song for a synth-driven performance.
The live performance of "Hold On" is one of four songs recorded for Vevo. With three performances left to go, the singer has a number of Justice singles and deep cuts to choose from.
"Hold On" was the album's fourth official single, following "Lonely" with Benny Blanco, "Holy" with Chance The Rapper, and the impassioned "Anyone." The last track to be offered prior to the arrival of Justice was the smooth, cheeky cut "Peaches." Bieber premiered the song alongside his band during his NPR Tiny Desk performance.
Bieber's sixth studio album, Justice found a happy medium between the pure pop of 2015's Purpose and the R&B leanings of 2020's Changes. It saw the singer expanding his pool of collaborators, with features from The Kid LAROI on "Unstable," Dominic Fike on "Die For You," Khalid on "As I Am," Beam on "Love You Different," Burna Boy on "Loved By You," and Daniel Ceasar and Giveon on "Peaches."
Of the album, Pitchfork wrote: "His voice has a palatable smoothness; he's mastered push-and-pull dynamics, and he swings effortlessly from a placid chest voice to a zephyr of a falsetto. That litheness and control are on full display across Justice."
Justice, the sixth studio album from Justin Bieber, is out now. Purchase it here.