Justin Bieber Recruits Ludacris, Snoop Dogg, And Usher For 'Peaches Remix'
To celebrate the remix, Bieber has also released a number of new merch items.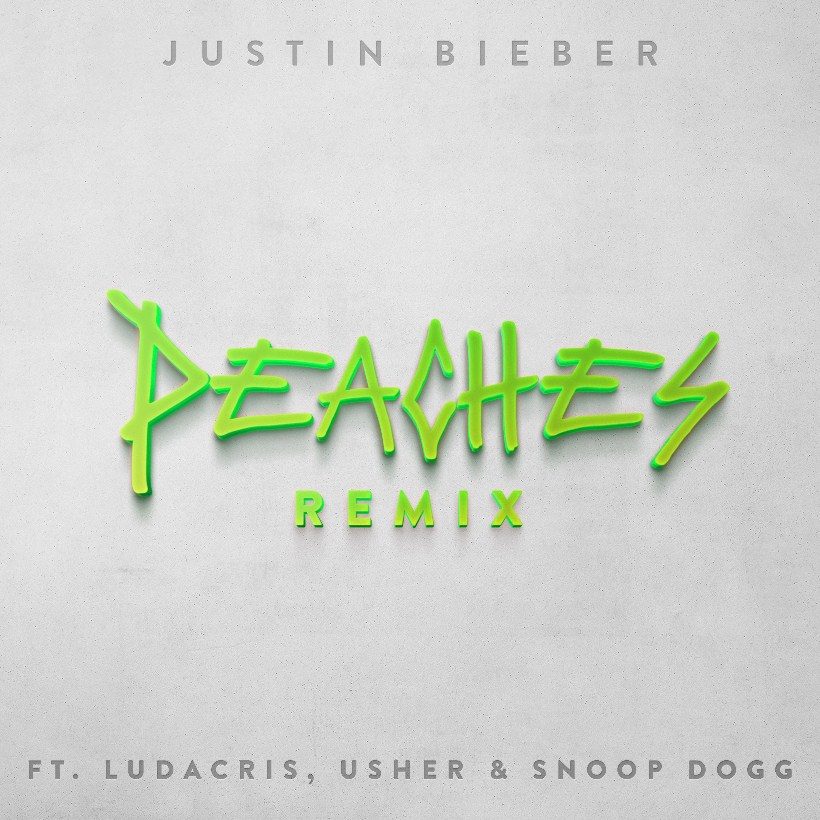 Justin Bieber has recruited living legends of hip-hop and R&B to round out his star-studded remix of "Peaches." The remix features Ludacris, Snoop Dogg, and Usher. "Peaches" appears on Bieber's most recent album, Justice, which was released in March.
The remix finds each artist showcasing their unique signature styles, with Ludacris leading it off. He offers a clever barrage of bars to begin the song: "I get my peaches out in Georgia/Apple Bottom from New York, orange in Florida/Vitamin C mixed with this vitamin D, now you got vitamin me/And your prescriptions fill more than them trees in California."
Usher and his undeniable vocals hop in for verse three, shouting out his ATL roots in the process. He croons, "Don't make me think she mad at you/She from Decatur so she got little attitude/She do what she wanna do."
Lastly, Snoop Dogg comes through with his iconic delivery and silky-smooth voice. He offers some of his signature rhyme patterns, giving the song a delightful off-kilter edge. He spits, "Whole VIP smellin' like it's Christmas, you don't wanna miss this/California weed on ten, this hits different/I'm like 'JB, where you been?'/This a knockout, nothin' but the heavyweight/Everywhere I go, California weed, state to state."
To celebrate the remix, Bieber has also released a number of new merch items, all of which allude to the hit single. Shirts, sweatshirts, and more are available now through his web store.
Bieber is set to embark on a world tour in support of Justice next year. The trek kicks off February 18, 2022 in San Diego and wraps June 24 in Milwaukee, Wisconsin. "We're working hard to make this tour the best one yet," said Justin Bieber. "I'm excited to get out there and engage with my fans again." Tickets for new shows are on sale now. A limited number of exclusive VIP Packages are also available.
Justin returns to the road on the heels of the global No.1 album Justice, his eighth album to debut at No.1 on the Billboard 200. Bieber made history as the first male solo artist to debut at No.1 on both the Billboard 200 album chart and Billboard Hot 100 singles chart with his certified-platinum smash hit "Peaches." The remix is sure to once again boost the single into the stratosphere.