Justin Hayward Joins Jeff Wayne's 2022 'The War Of The Worlds' Touring Production
Wayne's new production 'The Life Begins Again Tour' will visit UK arenas through March and April, 2022.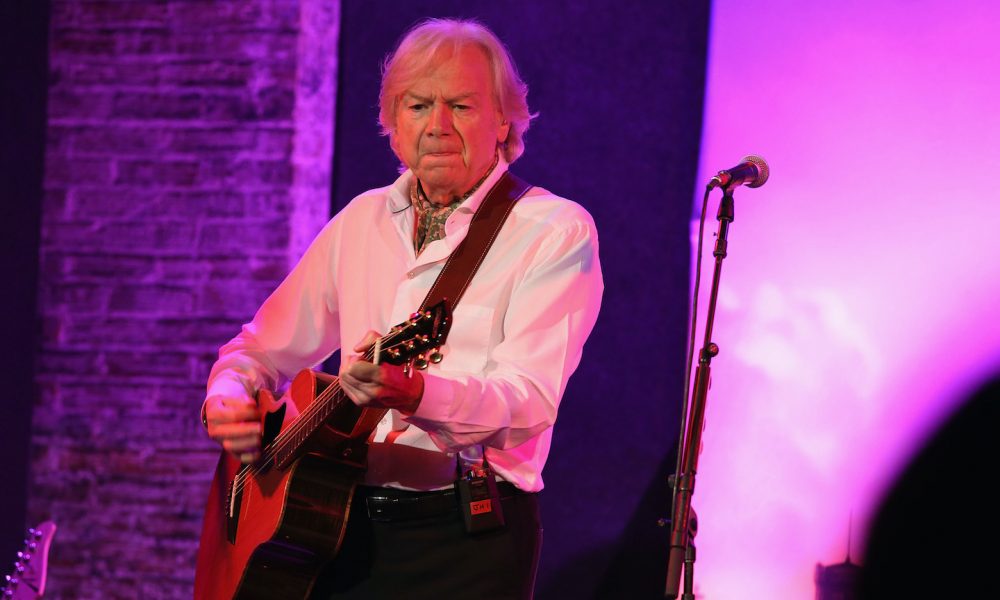 Justin Hayward has joined the upcoming touring production of Jeff Wayne's Musical Version of The War of The Worlds – Alive on Stage!, which will return to UK arenas in 2022.
The American producer's stage adaptation of his own album version of the H.G. Wells science fiction classic of 1898 has been an immense success since its 2006 debut, following the multi-platinum popularity of the 1978 record itself. Hayward was the featured vocalist on its signature hit, "Forever Autumn," a Top 5 UK single. The album's estimated worldwide sales stand at 15 million.
Hayward appeared in the 2006 production, reprising his original role on the album as the Sung Thoughts of the Journalist, and has appeared in other incarnations since, including a tour marking the 30th anniversary of the album, in 2009. "I'm very happy to be back as part of The War of the Worlds family," says the much-loved singer-songwriter and Moody Blues frontman, "this time with Jeff's production The Life Begins Again Tour, coming to arenas through March and April, 2022.
"Wherever I go in the world, he continues,'Forever Autumn,' along with 'Nights in White Satin,' is one of the songs that people know and love, and as a singer it's a joy to perform. This production is sure to be spectacular, and the music as wonderful as ever. I'm looking forward to it all very much."
UK dates for The Life Begins Again Tour run from March 23 to April 9, 2022, when it will conclude with two shows at London's The O2. There is also a show at Amsterdam's Ziggo Dome on April 10. More information about the tour is available here.
Hayward, meanwhile, is continuing his current solo tour of the US, which began on September 13 in Chicago and last night (3) visited Sellersville, PA. The itinerary includes several City Winery venues, including in Nashville tomorrow (5) and Atlanta on Thursday. The tour concludes on October 15 in Clearwater, FL. His most recent release was the double-sided single in spring 2020 featuring "One Summer Day" and "My Juliette."