Kae Tempest Unveils New Video For Kevin Abstract Collab 'More Pressure'
The track will feature on the UK artist's upcoming new album 'The Line Is A Curve'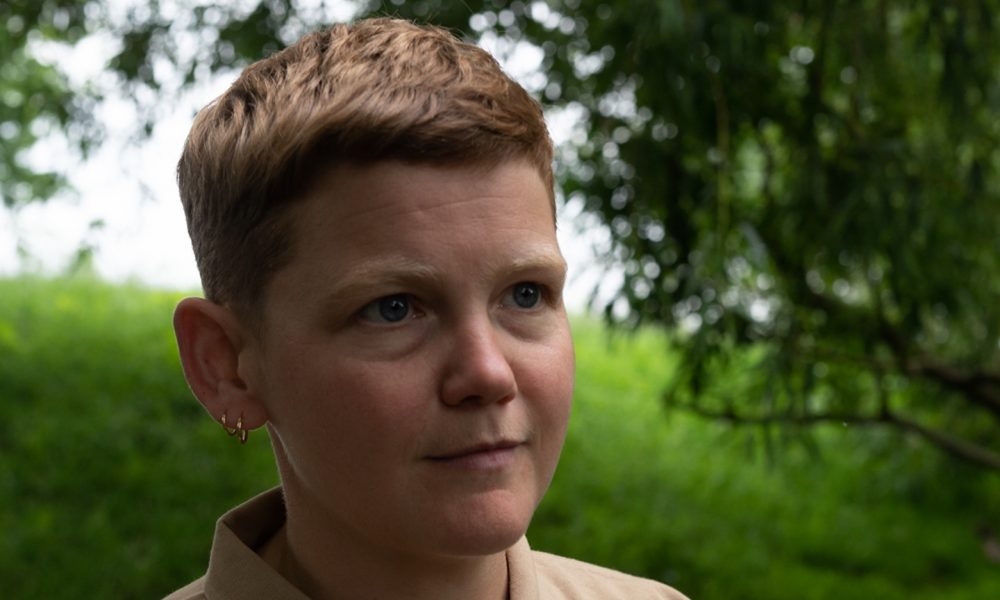 Kae Tempest has shared a new video for their collaboration with Brockhampton's Kevin Abstract, "More Pressure."
The visuals were directed by Harris Elliott and Manny Bonett and feature live performance footage of Tempest during the original vocal recording sessions for the forthcoming album The Line Is A Curve. Zongbo Jiang, a 3D visual artist, added abstract animations to the piece, including futuristic figures traversing an ever-changing landscape.
"The best experience of making a music video I've ever had, testament to the incredible talents involved," Tempest said. "Huge deep love and thanks to Harris Elliot, Zongbo Jiang, Brian Rogers, and Kevin Abstract. Watch it. It's so f______ good."
Kae Tempest - More Pressure ft. Kevin Abstract
"More Pressure" will feature on The Line Is A Curve, the follow-up to 2019's The Book Of Traps & Lessons. That record was pivotal in securing Abstract's contribution, who heard it after producer Rick Rubin played it to Brockhampton in his studio. Abstract then reached out to Tempest to thank them for inspiring the group and, eventually, their rapport turned into collaboration.
The Line Is A Curve will include more guests, including Lianne La Havas, Fontaines DC frontman Grian Chatten, ássia, and Confucius MC. It will be released on April 8 via American Recordings/Republic Records.
Tempest has explained that the record is about "letting go" of "shame, anxiety, isolation and falling instead into surrender." "Throughout the duration of my creative life, I have been hungry for the spotlight and desperately uncomfortable in it," they said. "For the last couple of records, I wanted to disappear completely from the album covers, the videos, the front-facing aspects of this industry. A lot of that was about my shame but I masked it behind a genuine desire for my work to speak for itself, without me up front, commodifying what felt so rare to me and sacred.
"I was, at times, annoyed that in order to put the work out, I had to put myself out. But this time around, I understand it differently. I want people to feel welcomed into this record, by me, the person who made it, and I have let go of some of my airier concerns. I feel more grounded in what I'm trying to do, who I am as an artist and as a person and what I have to offer. I feel less shame in my body because I am not hiding from the world anymore."