Watch Keb' Mo' Perform New Song 'Marvelous To Me' At Grand Ole Opry
The blues-Americana artist played the Opry, in his adopted home of Nashville, on March 12.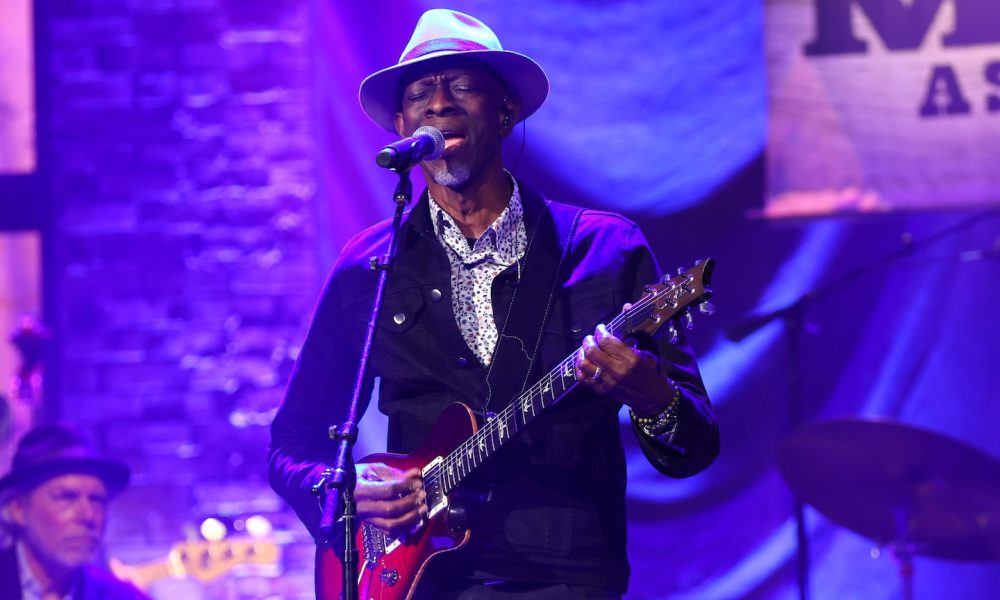 World-famous country music institution the Grand Ole Opry has shared a clip on its official YouTube channel of Keb' Mo' performing his new song "Marvelous To Me."
The song was part of the blues-Americana artist's show and live broadcast from the Opry, in his adopted home of Nashville, on March 12. The Opry Live show is broadcast on Circle Network on Saturday nights. The reflective "Marvelous To Me" features on the five-time Grammy-winner's new album Good To Be… and was written by Keb' Mo', under his real name of Kevin Moore, with John Lewis Parker.
Keb' Mo' – "Marvelous To Me" | Live at the Grand Ole Opry
The Rounder/Concord release Good To Be… has been warmly received by such critics as American Songwriter's Lee Zimmerman, who gave it 4.5 stars out of 5 and called it "an album that consistently exudes optimism even in the face of the overwhelming odds everyone's been forced to contend with during an era of a problematic pandemic, debilitating disasters, and polarizing politics."
In Classic Rock, Rich Davenport wrote: "Although Keb' Mo''s sound is steeped in delta blues, he grew up in Compton, a California city commonly associated with gangsta rap. Whilst recording Good To Be… Mo' purchased and renovated his childhood home there, alternating between California and his current base in Nashville, Tennessee.
"The influence of both cities can be heard as pedal steel guitars chime over a reflective lyric on 'Good To Be (Home Again),' one of several tracks offering a feelgood fusion of blues and contemporary country."
Mo''s current tour continues tomorrow night (23) in Maui, after which he continues his stay in Hawaii with three nights at the Blue Note in Honolulu. US dates roll on to the end of April, after which he starts a run of European shows on May 6, then crosses the Atlantic again for more American shows in early summer.
Buy or stream Good To Be…