Watch Keith Urban's Cheery Video For 'Superman'
The exuberant single comes ahead of the country star's eleventh album 'The Speed Of Now Part 1.'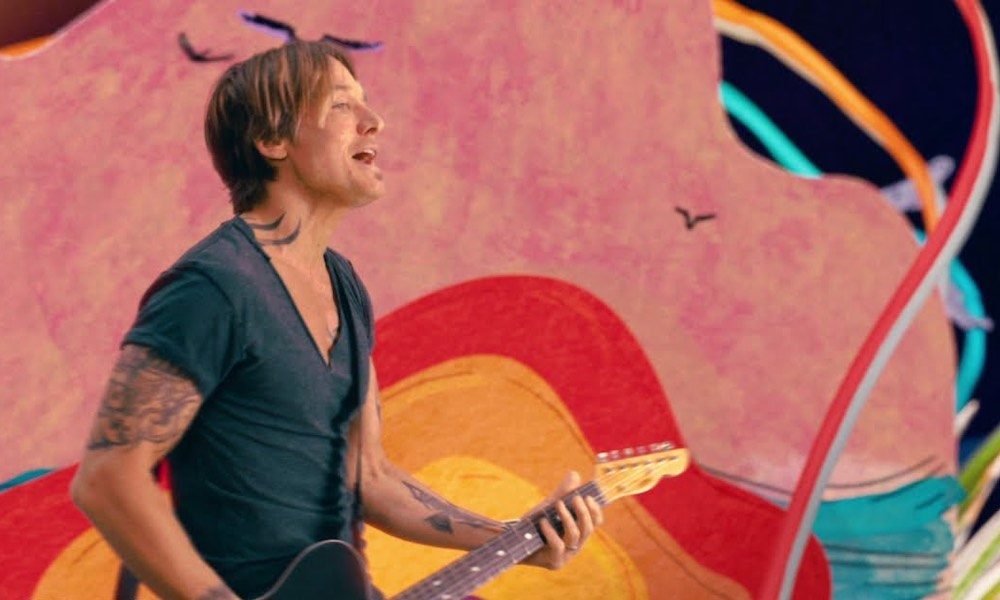 Keith Urban unveiled the video for "Superman," the latest single off his forthcoming album, The Speed of Now Part 1, due out September 18. Urban's visual for the summery single pairs live-action footage of the artist with colorful animation.
Keith Urban - Superman (Official Music Video)
"Superman" marks the fourth single off Urban's eleventh studio album, and follows the equally bubbly "Polaroid," as well as "God Whispered Your Name" and "We Were."
In May, Urban announced The Speed of Now Part 1 with a crafty, quarantine-themed trailer, leaving fans eagerly awaiting his follow-up to  2018's Graffiti U.
In an interview with Variety earlier today, the artist spoke about his new album and his latest single. "Superman," he said, felt particularly timely, amid the ongoing pandemic. "The guy in the song (is recalling) a different time, when it was better. The song opens up with 'Lately I've been living in a world that's black and white/Ever since you left all the colors just drained out of my life.' So I think that's a feeling a lot of people relate to, pretty clearly. And then suddenly remembering this time in life that was way more exciting, dangerous, adventurous, exhilarating."
While the majority of the songs on The Speed of Now Part 1 were wrapped ahead of lockdown, the country star found that the unexpected time off inspired him to keep working on the record. "I actually ended up writing several new songs, which pushed out some existing songs I had. I think it made the record a little more cohesive."
When it came to his new album's title, Urban shared that the idea behind The Speed of Now came to him last year. "Everywhere I went, it seemed like people were going faster, everything was moving faster, life was going faster. So it was a bit of a commentary about the absurdity of where I felt like we were at." Now, as the world faces a new normal, the title has taken on a whole new meaning.
That being said, Urban hopes the album will offer his fans a bright light. "There's a huge amount of hope in the record. My albums have always leaned into the light as much as I can, because it's how I try and live my life. So I think this record has a lot of buoyancy and a lot of hope in it."
In May, meanwhile, Urban was one of the first artists to perform a drive-in concert. The surprise event, which took place outside of Nashville at a drive-in movie theater, was a thank you to the frontline workers at the Vanderbilt University Medical Center. Since then a variety of drive-in and socially-distanced concerts have been announced.
The Speed of Now Part 1 is available September 18 and can be preordered here.