Kendrick Lamar Releases New Album 'Mr. Morale & The Big Steppers'
The album is his first since 2017's 'DAMN.'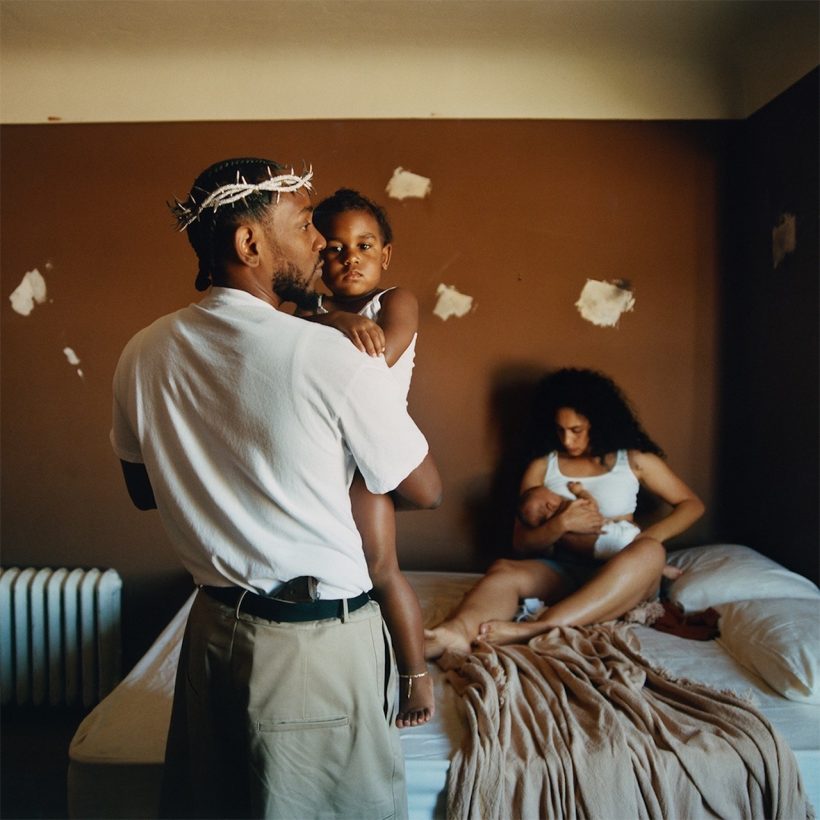 Compton-born rap superstar Kendrick Lamar has released his new album, Mr. Morale & The Big Steppers, his first new album since 2017's critically acclaimed DAMN.
Just days after releasing his surprise new single, "The Heart Part 5," Lamar has dropped a new album, one that fans have been clamoring over since he began teasing the project as "oklama" in August of 2021.
The two disc album features a number of special guests, including Sampha on "Father Time," Summer Walker and Ghostface Killah on "Purple Hearts," Kodak Black on "Silent Hill," fellow pgLang signee Tanna Leone on "Mr. Morale," and Portishead frontperson Beth Gibbons on "Mother I Sober."
Kendrick touches on many controversial, timely themes throughout the record, including on "Auntie Diaries," where he tells the tale of his aunt's transition and his response to it. On "Mother I Sober," he examines accusations of abuse and pain that lingers from such situations, rapping, "Family ties, they accused my cousin, did he touch you Kendrick?/ Never lied, but no one believed me." On "Savior," he dives headfirst into the messy politics of COVID-19, spitting, "Seen a Christian say the vaccine muck of the beast/ Then he caught COVID and prayed the Pfizer for relief/ Then I caught COVID and started to question Kyrie/ Will I stay organic or hurt in this bed for two weeks?"
The album features production from Duval Timothy, Boi-1da, Sounwave, Bekon, and more. Lamar also assisted on a number of tracks, with his production credit listed as OKLAMA. Legendary producer The Alchemist lends his skill to "Mr. Morale," providing the synth and electro-funk inspired beat.
Mr. Morale & The Big Steppers does not feature "The Heart Part 5," which Kendrick teased just days before dropping the new LP. That single, which has already been championed by fans, features some of Kendrick's signature bars, with the MC showing that he hasn't missed a beat since his last LP. The song was produced by Beach Noise—who assisted on a number of songs featured on the record—the production and songwriting trio of Matt Schaeffer, Johnny Kosich, and Jake Kosich, whose other production credits include multiple tracks by Baby Keem. "The Heart Part 5" also includes instrumental contributions from Kyle Miller and Bekon.
On the track he spits, "I come from a generation of pain, where murder is minor/ Rebellious and Margielas'll chip you for designer/ Belt buckles and clout, overzealous if prone to violence/ Make the wrong turn, be a will of the wheel alignment."
Yesterday, Lamar revealed the cover art for the album, which features the artist inn a crown of thorns holding a child; in the background is a woman with a baby. It was shot by Renell Medrano.