Check Out Kid Cudi In The Trailer For 'Crater'
The film will arrive courtesy of Disney+ on May 12.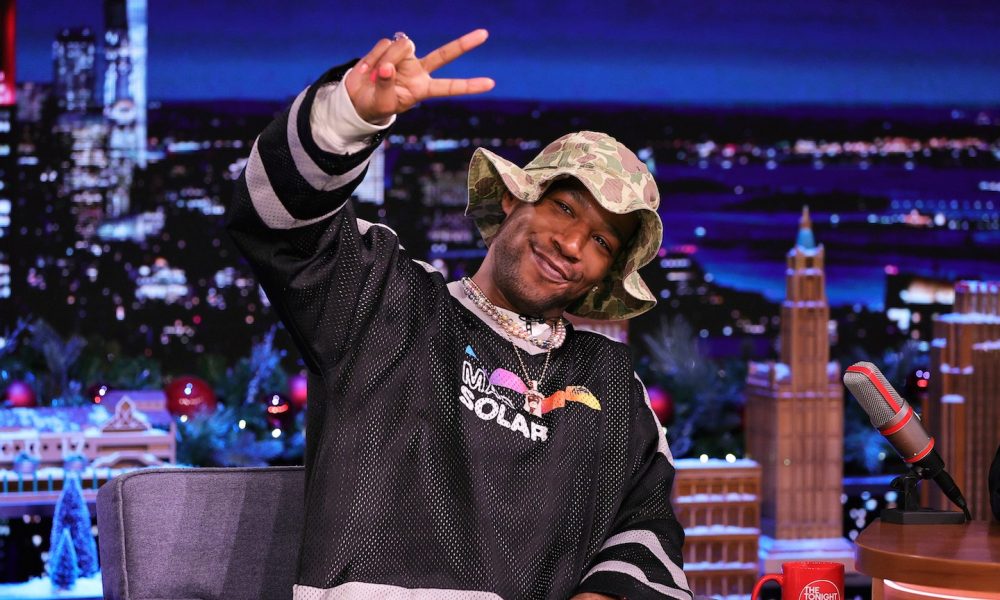 After creating the Netflix cartoon Entergalactic, Kid Cudi continues his run in the acting arena, gearing up to star in a new Disney kids movie titled Crater.
Fans of the Cleveland-born MC will be delighted to know that in the film he will be playing an actual man on the moon, just like the title of his monumental 2009 album. Check out a trailer for the film below.
Crater | Official Trailer | Disney+
According to Stereogum, "Crater, set to debut on Disney+ next month, is about a group of kids, living on a lunar colony in 2257, who steal a rover and use it to explore the titular crater." In the film, Cudi plays the father of the main character, and he narrates much of the trailer.
At the end of 2022, Kid Cudi confirmed the launch window for his hotly anticipated clothing line, Members Of The Rage (or MOTR, pronounced "motor," for short).
Cudi first teased the brand last January, saying in Twitter thread that a clothing line based on his artworks had "been a long time comin[g] and another dream of [his]". He promised "more madness, true vision [and] freshness" – as well as "the ultimate denims" – and went on to peg the summer of 2021 as his initial launch window.
That summer passed without the major launch of MOTR that Cudi had hyped up, although a run of shirts was released and promptly sold out, despite costing over £300 apiece.
Just before the new year, Cudi returned to Twitter with more details on the impending launch of his MOTR clothing line, including a new, seemingly more finalized window of release. It started last Wednesday (December 21), when a fan asked the rapper what he was "most looking forward to in 2023." He answered with the MOTR launch first, as well as his upcoming film projects and his daughter Vada's 13th birthday.
In a subsequent string of Tweets, Cudi expounded further on his plans for MOTR, explaining that items in the line are being "produced in Italy and parts of Europe," and that its "quality is A1."
Listen to the best of Kid Cudi on Apple Music and Spotify.