Kidd Kenn Enters A Barbie World In 'Everywhere I Go' Video
Kidd Kenn embraces his Barbie era.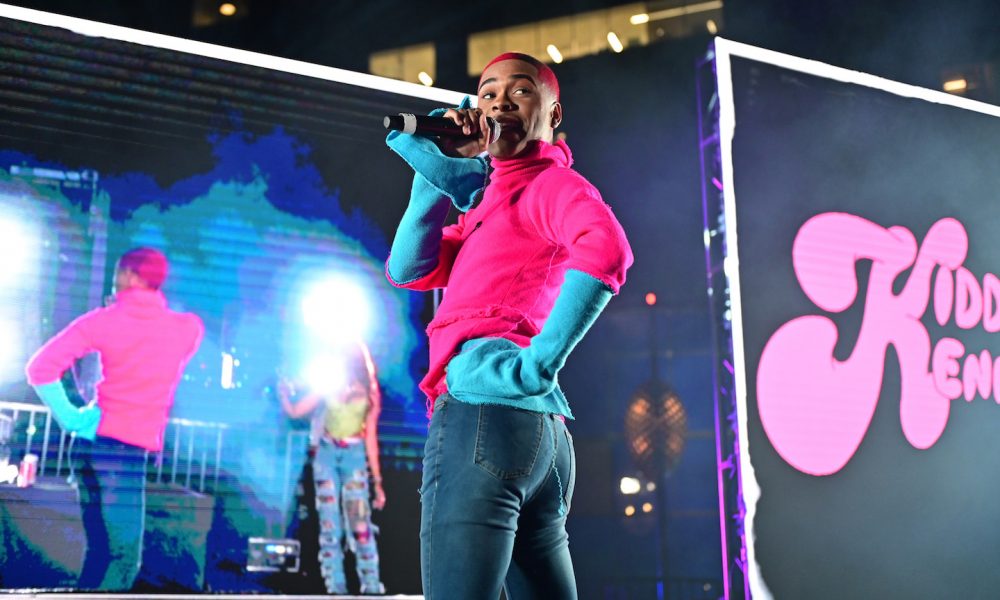 Rising rap star Kidd Kenn has shared a new Barbie-inspired video for the track "Everywhere I Go," complete with his very own doll. In the video, a regular night turns pink and glamorous with the assist of a Kidd Kenn doll, which is really available for purchase.
The Best Of Kidd Kenn pink-splatter vinyl and toy doll box-set was released in May and is currently available exclusively at over 1,700 of the nearly 2,000 Target store locations in the U.S. and Canada.
The track, written by Kidd Kenn, Sean Ross, and James Kaye, and produced by Ross and Kaye, was the first track released off the artist's upcoming EP, and his first new music since the Grown EP from July 2022. That EP followed his move from Island Records to Def Jam Records, and included the single and video releases "Body," "At It Again" (a reunion with Delli Boe), "Want Not A Need" featuring Baby Tate, and "Do Dat At" featuring Erica Banks. Kenn has also released collaborations with artists like Saucy Santana, Cupcakke, and Rico Nasty.
Chicago native Dontrell Smith, AKA Kidd Kenn, has been rapping since middle school. Last year, he told Okayplayer how he perfects his writing and flow: "By just really taking my time and waking up every day rapping, writing, and doing everything I can to perfect my craft by just practicing. And even just by looking at my faves and taking notes from them and seeing how they do things."
Speaking of his faves, he practiced his craft by "rapping every Nicki verse and feature there was, literally helped me. No lie. With my breath control and everything — when Nicki came out with a real fast verse and the cadence and everything was just on point, I literally rapped it over and over and over again until I said it just like her."