The Killers Tease New Single, 'My Own Soul's Warning'
The new song is also set to feature on the band's upcoming sixth album, 'Imploding The Mirage'.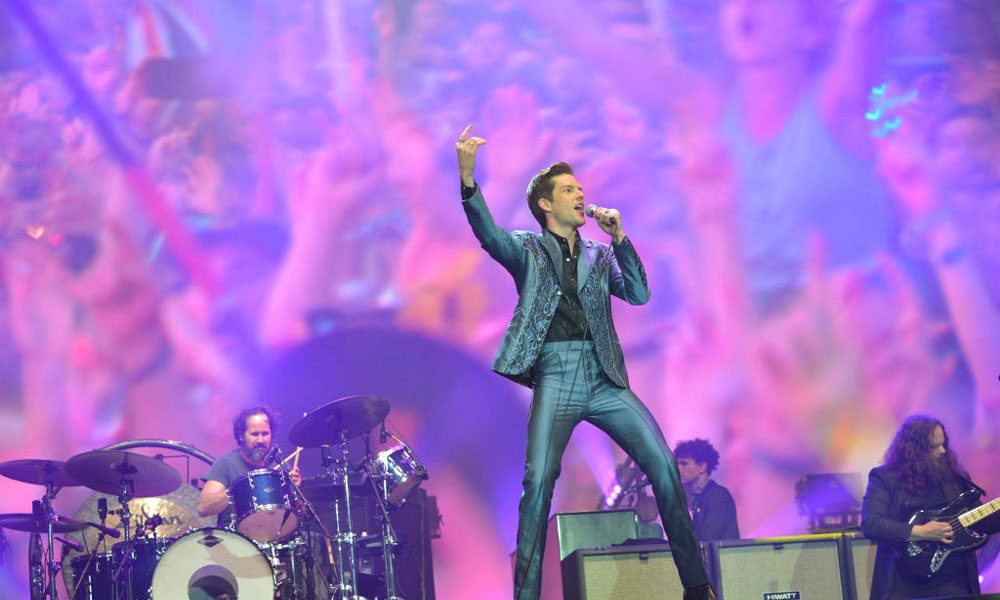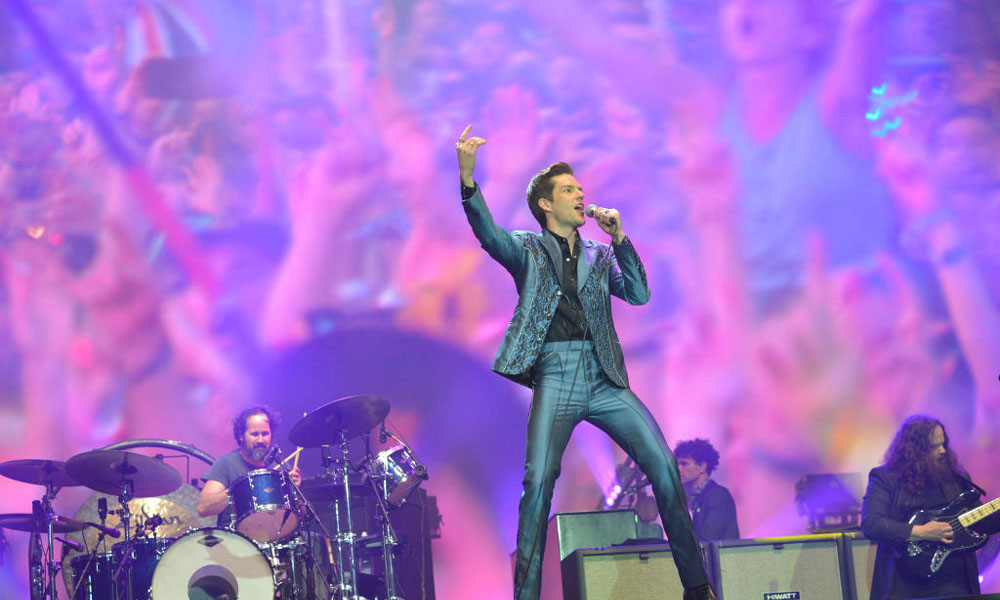 The Killers have shared a brief taster of their next single, 'My Own Soul's Warning'. The track is set to feature on the band's upcoming album Imploding The Mirage, which will be their sixth studio set.
"I've tried going against my own soul's warning/But in the end something just didn't feel right," frontman Brandon Flowers sings in the clip, before it explodes into a burst of bright guitars and keys. 'My Own Soul's Warning' will be released on June 17 and the preview is accompanied by black-and-white visuals of the band in the studio, directed by Wes Johnson. You can check it out below.
#MyOwnSoulsWarning pic.twitter.com/f9TeQE8Kuh

— The Killers (@thekillers) June 12, 2020
Imploding The Mirage was originally scheduled for release on 29 May but has since been postponed due to the coronavirus pandemic. No new release date has been confirmed at the time of writing, though the band have released singles 'Caution' and 'Fire In Bone', while they have shared a variety of at-home performances throughout the COVID-19 pandemic.
The band have described Imploding The Mirage as "the light after the dark; the overcoming of sadness and moving into celebration. It's a record about eternal love, perseverance through hard times, and the strength gained from friendships and familial bonds whilst weathering a storm."
Last week, The Killers performed a new version of 'Land Of The Free', changing the lyrics to reference the killing of George Floyd. 'Land Of The Free' was originally released as a stand-alone single in January 2019, and written to address a number of issues, including gun control, immigration, and police brutality.
Guitarist Robert Loud, a touring member of The Killers who performed in the video, shared a few thoughts on Instagram. "When Brandon texted me these new lyrics I cried and felt the heart he put into them. It was an honour to be a part of this. Let's 'break the cycle' of racism and injustice by starting inside of each of us and those we are close to and also work to spread it out from there until it really is the land of the free."
Listen to the Best of The Killers on Apple Music and Spotify.
Format:
UK English