KISS And Sixthman Add Second Week To KISS Kruise XI
The second week occurs from October 24-29 from Los Angeles to Cabo San Lucas and Ensenada, Mexico.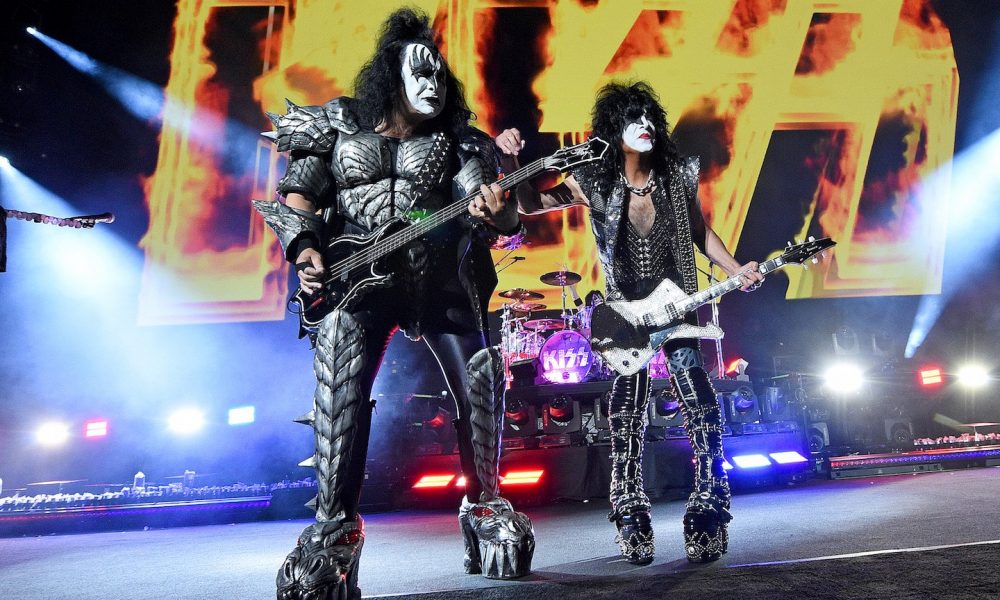 With the KISS Kruise XI selling out in record time earlier this year, Sixthman and KISS have added a second week to the 2022 sailing beginning October 24-29 from Los Angeles to Cabo San Lucas and Ensenada, Mexico.
This will be another unforgettable KISS Kruise experience featuring a brand new lineup and adding to KISS' final on board performances. Fans who already secured their cabin for October 29-November 3 can double down on The KISS Kruise fun and become a two-timer by sailing on both weeks and receive an exclusive laminate, an exclusive signed item by Kiss, happy hour with the band, and a specialty two-timer t-shirt.
Last month, Gibson, the iconic, American instrument brand partnered with Gene Simmons to create the new Gene Simmons G² Thunderbird Bass.
The Gene Simmons G² Thunderbird Bass (pronounced G-squared) defines the merging of two music icons and will bring multiple electric guitar and bass collections across Gibson Brands including Gibson, Epiphone, and Kramer. The first-ever signature artist bass for Gene from Gibson, the Gene Simmons G² Thunderbird Bass introduces a revitalized Gibson Bass lineup with more signature and core guitars to come. The Gene Simmons G² Thunderbird Bass is available worldwide at authorized Gibson dealers and via the official Gibson website.
"Gibson is an outstanding company and has earned its place as a leading guitar brand with fans around the world," says Simmons. "The new G² Thunderbird basses are all handmade in the USA, with a sound that is off the charts. The design is so beautiful and collectible, they are simply works of art."
"We are excited to launch the first of many projects together with Gene Simmons!" says Cesar Gueikian, Brand President, Gibson Brands. "The Gibson Gene Simmons G² Thunderbird Bass guitar has been more than a year in the making. It looks and sounds EPIC, and it is unmistakably Gene. Working with him is such a privilege for all of us at Gibson; he is deeply involved in every aspect of developing the guitars and planning our launch.
Visit The Kiss Kruise's official website for more information.