Kiss Rock London's 02 At European Tour Finale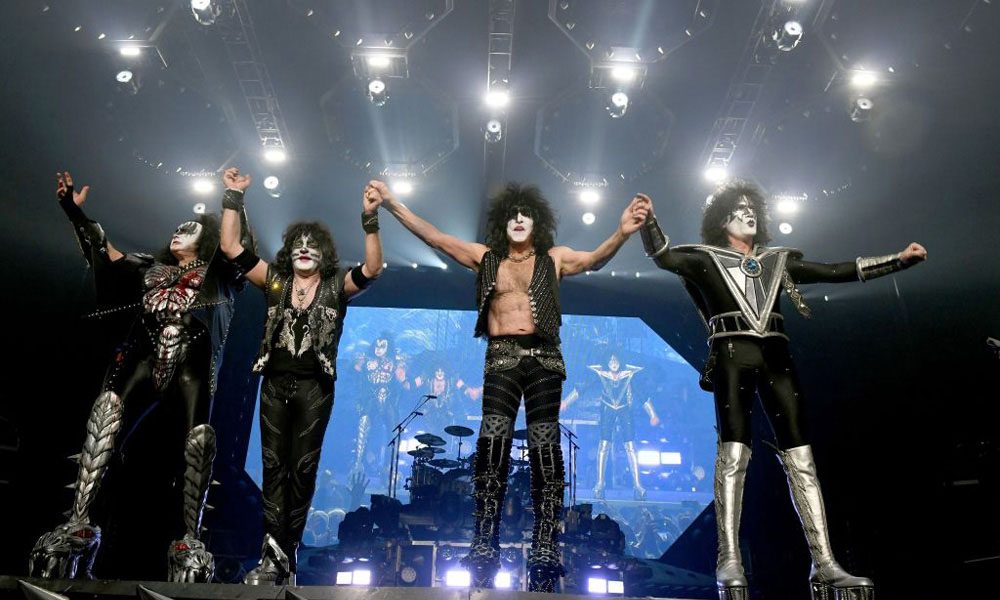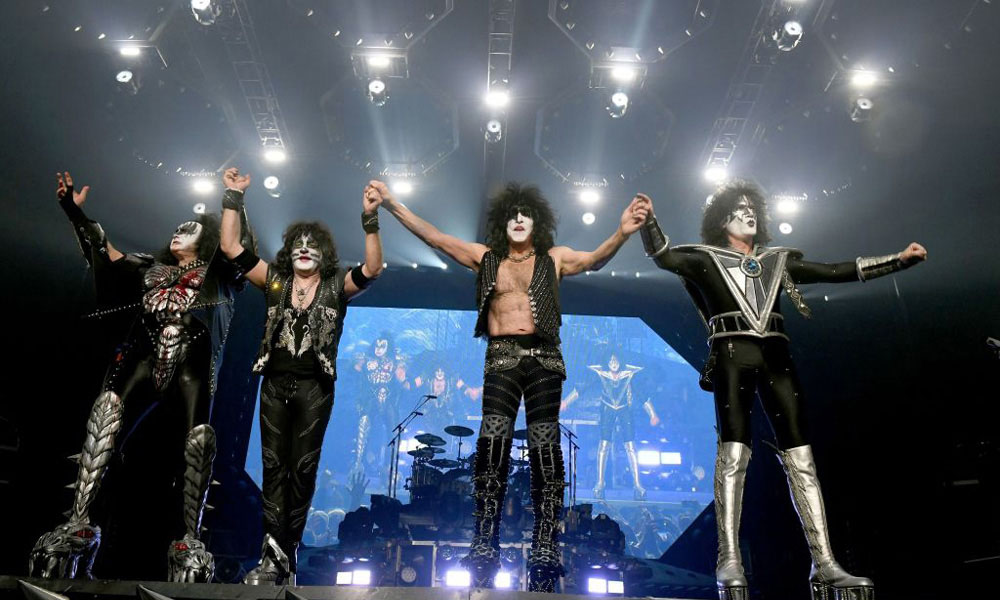 If Kiss' return to the UK had been tinged with great sadness — after the enforced cancellation of their Manchester date in the wake of the terror attack there — they finished the itinerary, and their European tour, in triumphant form last night (31 May) at London's 02 Arena.
All the pyrotechnics you would expect from a Kiss show, and nearly all the hits, were in full working order as Paul Stanley, Gene Simmons, Eric Singer and Tommy Thayer completed their first full UK tour since the Sonic Boom Over Europe Tour of 2010.
Just two songs in, as at their Birmingham show on Sunday night, band and audience alike paused for a moment of silence in honour of those who lost their lives in Manchester. That was after they'd roared into action with 'Deuce' and 'Shout It Out Loud,' joined by the London members of the Kiss Army, many of them in full facepaint regalia.
The night continued with Gene Simmons breathing fire and spitting blood at various junctures, and later with Paul Stanley flying into the crowd to take a spot on a raised second stage mid-arena for 'Psycho Circus' and 'Black Diamond.' Their fans helped raise the roof with 'Crazy Crazy Nights' and the main set closer 'Rock and Roll All Nite.'
The quartet returned for an encore of 'I Was Made For Loving You' and 'Detroit Rock City,' and as the crowd left to the recorded version of 'God Gave Rock 'n' Roll To You,' it was obvious there are plenty of crazy nights still to come for this rock institution.
Click here to explore our Kiss Artist Page
Format:
UK English