Kitty Ca$h Teams Up With Kiana Ledé For Bilingual New Single 'Just Fine'
'I've always wanted to see the growth in my artistry and as a DJ I feel like there is a natural progression to wanting to create your own records.'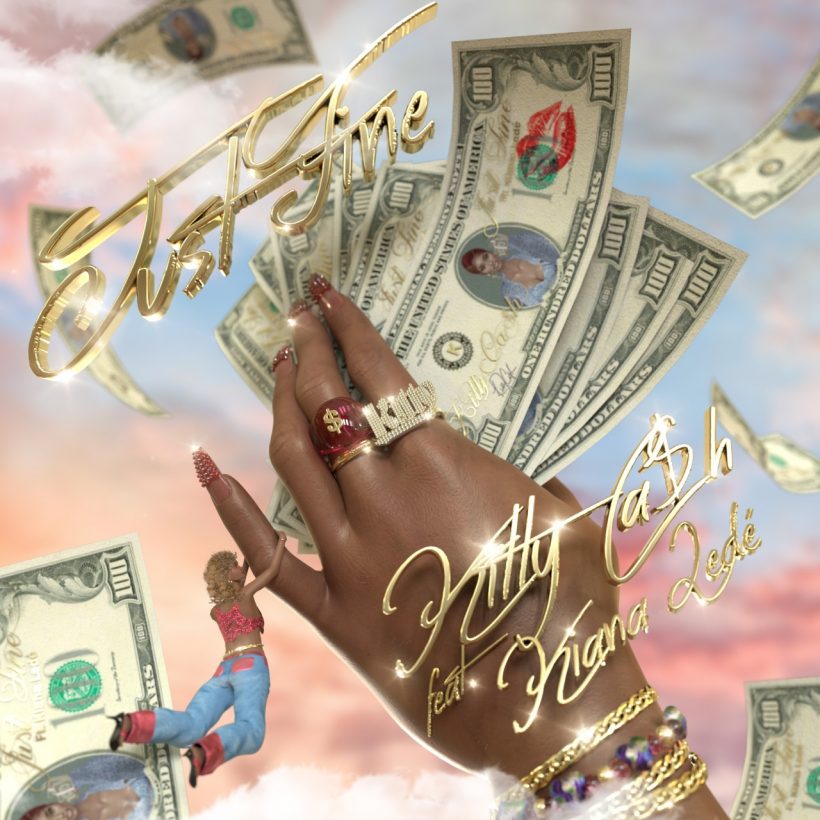 Producer and DJ Kitty Ca$h has recruited R&B singer Kiana Ledé for her latest bilingual single "Just Fine," out now via LVRN Records and Interscope Records. The smooth song bounces between Spanish and English with flamenco-style instruments and smooth, jazzy production.
"I've always wanted to see the growth in my artistry and as a DJ I feel like there is a natural progression to wanting to create your own records," Kitty Ca$h shared in a statement. "I've been able to play so many records I love around the world and I wanted to experience that same feeling with my music. I loved working with Kiana, I've been a fan of her work and she is so talented. So I'm so thankful that she took a chance on me and was down to bring this to life. Being in the studio together and experiencing in real time the magic was surreal."
Kitty Ca$h - Just Fine (feat. Kiana Ledé) [Official Lyric Video]
"When I first heard this song, I was so excited Kitty Ca$h asked me to be on it because it would be my first time singing in Spanish," said Kiana Ledé. "I'm Mexican but was never taught Spanish, so I love that Kitty Ca$h gave me a chance to connect more with my culture on this song."
"The single "Just Fine" is about that reassuring love. The love you can't stop giving into. The love that stops time and the world around you and makes everything just fine," Kitty Ca$h continued. "I hope this song evokes an effortless vibe of freedom and moves you to feel good. Whether you're home with the fam or out with the girls I wanted to make a record that you could make memories of and dance to!"
"Just Fine" marks the first collaboration between Kitty Ca$h and Ledé, who just recently shared the single "Ur Best Friend" with Kehlani.