Watch Lady Gaga's Cinematic '911' Video…And Wait For The Twist
The short film, says Gaga, is about her mental health and 'the way reality and dreams can interconnect.'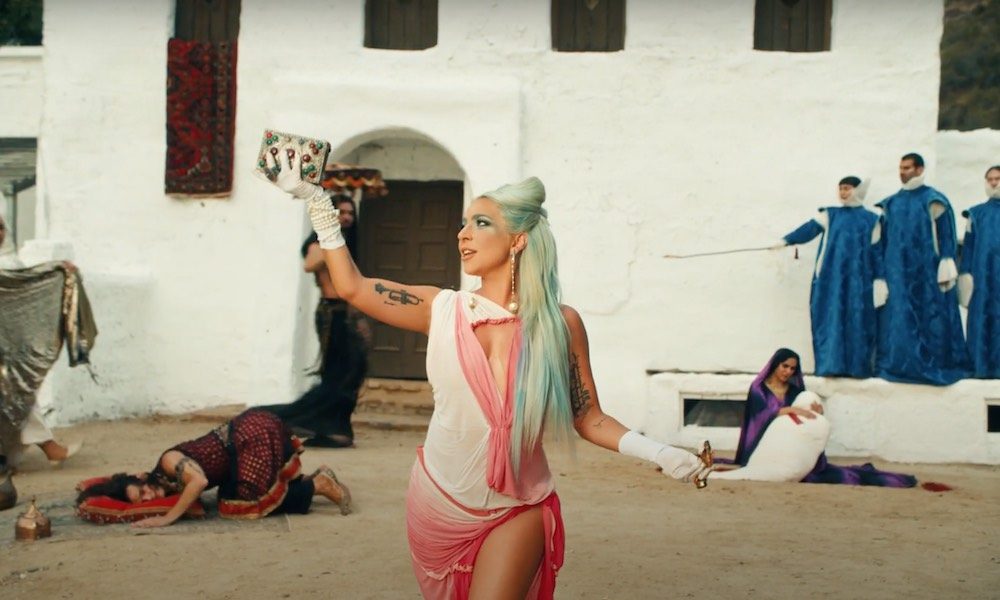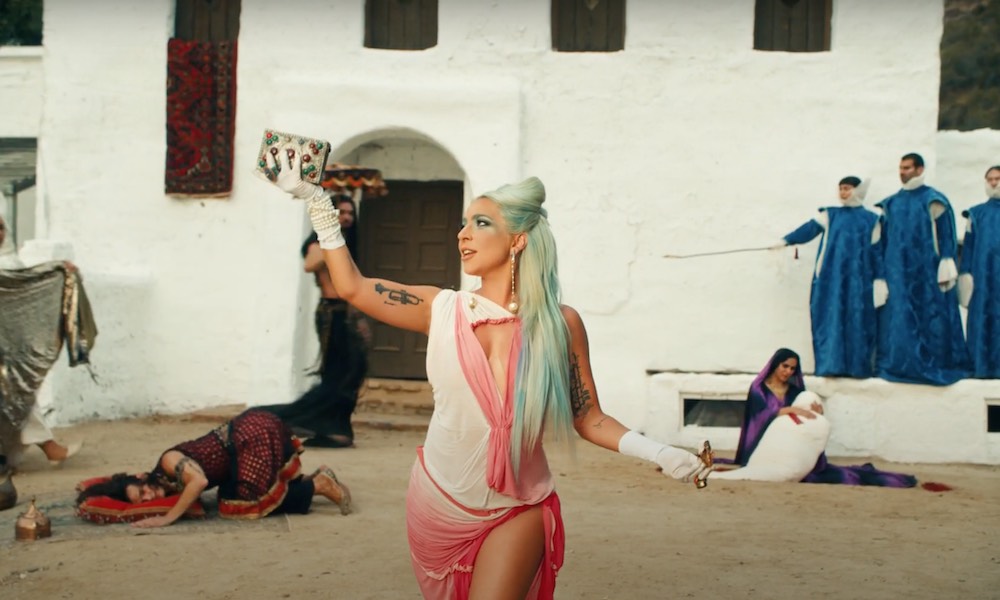 Lady Gaga released one of her most epic music videos, ever, for "911" – the latest single off Chromatica. The cinematic clip offers breathtaking visuals, a dramatic storyline, and a shocking twist at the end.
For the short film, Gaga teamed up with acclaimed Indian director Tarsem, whose credits include music videos for Lou Reed, R.E.M., and En Vogue, in addition to multiple feature films.
As a standalone song, "911" delves into deeply personal territory. In an interview this summer with Apple Beats 1's Zane Lowe, Gaga shared that the song is "about an antipsychotic that I take. And it's because I can't always control things that my brain does. I know that. And I have to take medication to stop the process that occurs."
On Instagram today, Gaga explained that the accompanying video is about "my experience with mental health and the way reality and dreams can interconnect to form heroes within us and all around us."
Tarsem and Gaga certainly succeeded in translating these complex themes onto the screen. To fully observe all of the video's references and symbolism, "911" deserves multiple views – especially once the twist at the end has been revealed.
The visual also includes everything Gaga's fans have come to expect from the pop icon – including sumptuous costumes and stunning set design. Throughout the video,  meanwhile, Tarsan pays tribute to the Soviet art film The Color of Pomegranates, from Armenian filmmaker Sergei Parajanov.
Gaga also added a note to her Litte Monsters on Instagram, writing: "I'm awake now, I can see you, I can feel you, thank you for believing in me when I was very afraid. Something that was once my real life everyday is now a film, a true story that is now the past and not the present. It's the poetry of pain."
"911" marks the latest single off Chromatica, following "Rain on Me" with Ariana Grande, "Stupid Love," and "Sour Candy" with BLACKPINK. Since its release in May, the top-selling album has already been ranked among the best albums of the year by the likes of Rolling Stone, Billboard, and Entertainment Weekly.
Most recently, Gaga scored five wins at the 2020 MTV Music Video Awards, including Artist of the Year and Song of the Year. The artist also received the VMA's first-ever Tricon Award for her art and philanthropic efforts.
Listen to the best of Lady Gaga on Apple Music and Spotify.