Lady Gaga Opens 'Enigma' Residency In Las Vegas In Style
The highly ambitious show at the Park MGM resort saw the singer delivering a career-spanning set.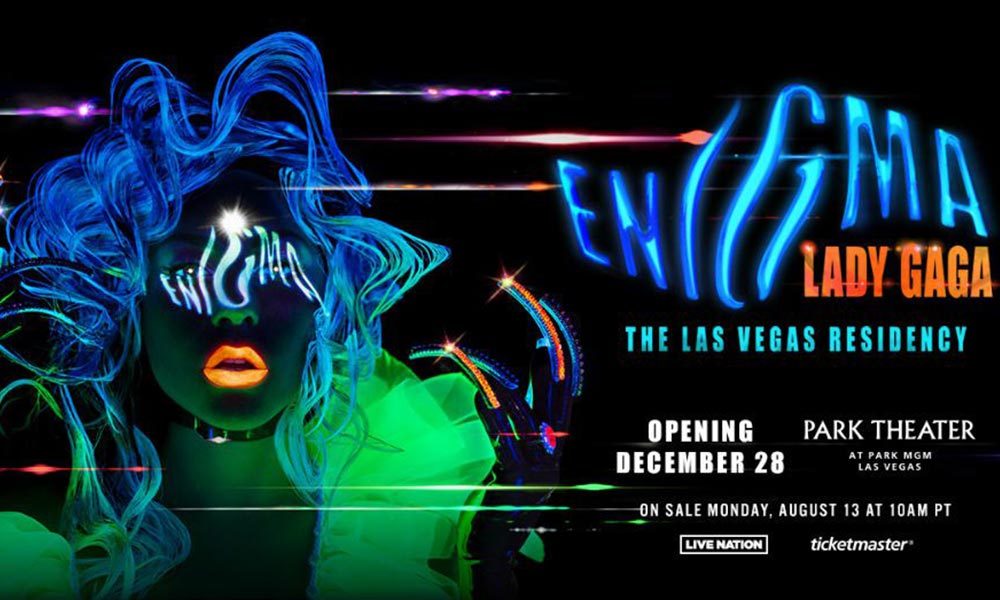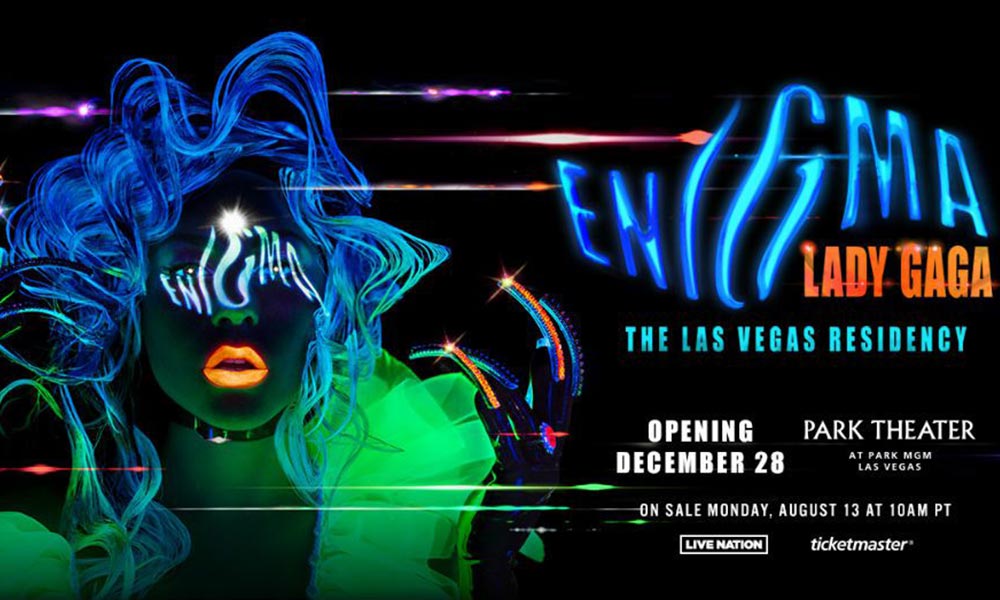 Lady Gaga opened her hugely anticipated Enigma residency in Las Vegas last night in style. The show, which takes place at the Park MGM resort, saw the singer delivering a career-spanning set – taking in tracks all the way from 2008's The Fame to her most recent material.
After opening with 'Just Dance', the singer went straight into 'Poker Face', before continuing the brief trip through her earliest material with 'LoveGame.' But while the show saw rare outings for 'Dance In The Dark' and 'Scheiße', there was also room for an unexpected cover of David Bowie's 'I'm Afraid of Americans.'
The show also leaned heavily on era-defining outfits, with costume changes that reflected different stages in Gaga's career. It also indulged her love of the strange and surreal – with alien themes and robotics being peppered throughout.
Although it was 'Born This Way' that officially brought the show drew to a close, Gaga returned for an encore that saw her delivering a piano led rendition of 'Shallow', taken from the widely-acclaimed A Star Is Born soundtrack.
In advance of the show, the star took to social media on Friday, 28 December, to tease the high-production Enigma show.
In a short clip posted to the residency's Instagram, an animated robotic girl transformed into a computerized hologram, who ended the video by greeting, "Hello, Gaga."
"We're creating a show unlike anything I've done before," she said of the 32-show Enigma stint at the Park Theater in a press release. "It will be a celebration of all that is unique and different within us. The challenges of bravery can be overcome with creativity and courage that is grown out of adversity, love and music."
Gaga's residency is set to continue late into in 2019 and it will later be accompanied by the 'Jazz & Piano' show – which will see the star performing standards from The Great American Songbook.
Lady Gaga played:
'Just Dance'
'Poker Face'
'LoveGame'
'Dance In The Dark'
'Beautiful, Dirty Rich'
'The Fame'
'Telephone'
'Applause'
'Paparazzi'
'Aura'
'Scheibe'
'Judas'
'Government Hooker'
'I'm Afraid of Americans (David Bowie cover)'
'The Edge Of Glory'
'Alejandro'
'Million Reasons'
'You and I'
'Bad Romance'
'Born This Way'
'Shallow'
Format:
UK English