Watch Lady Gaga, Jennifer Lopez Sing At The Inauguration
The women, along with Garth Brooks, serenaded the new Biden-Harris administration with powerful performances.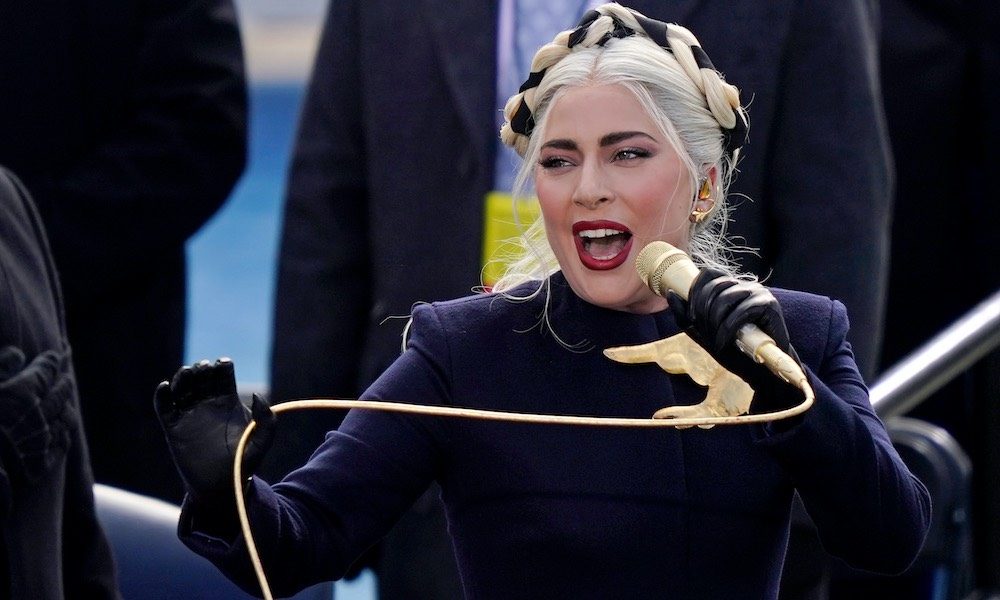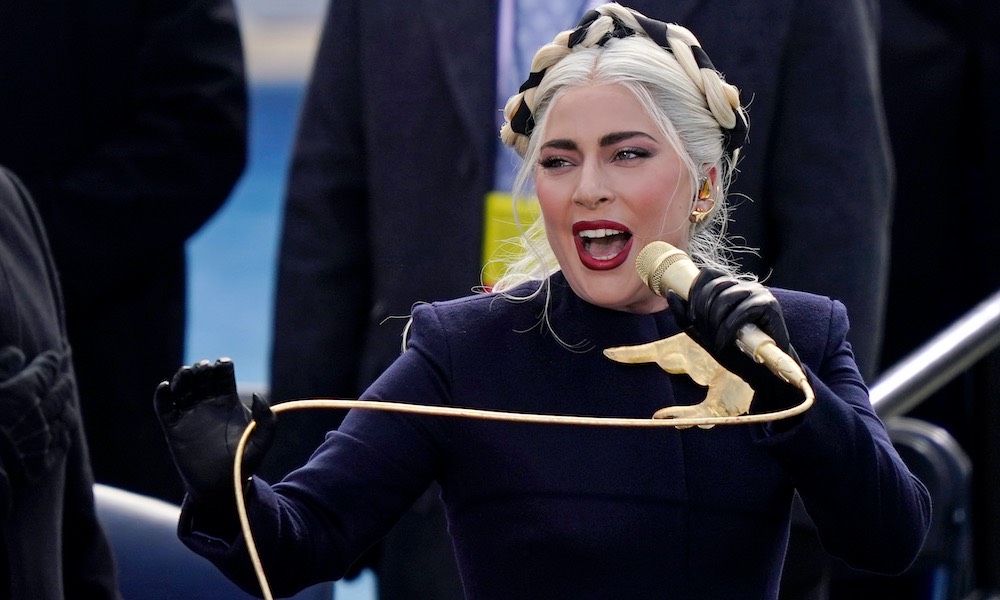 Earlier today, Lady Gaga, Jennifer Lopez, and Garth Brooks all celebrated the inauguration of Joe Biden and Kamala Harris with powerful vocal performances. Gaga, who campaigned for Biden this fall, opened the ceremony with the National Anthem, backed by the United States Marine Band.
Ahead of her inspiring performance, Gaga tweeted: "Singing our National Anthem for the American People is my honor. I will sing during a ceremony, a transition, a moment of change – between POTUS 45 and 46. For me, this has great meaning."
She continued, "my intention is to acknowledge our past, be healing for our present, and passionate for a future where we work together lovingly. I will sing to the hearts of all people who live on this land."
Yesterday, the Chromatica artist shared a photo from the Capitol, captioning "I pray tomorrow will be a day of peace for all Americans. A day for love, not hatred. A day for acceptance not fear. A day for dreaming of our future joy as a country. A dream that is non-violent, a dream that provides safety for our souls."
WATCH: Lady Gaga sings 'The Star Spangled Banner' at Biden inauguration
Following the swearing-in of Vice President Harris, and just minutes before President Biden took his oath of office, Jennifer Lopez performed a medley of "This Land is Your Land" and "America the Beautiful" – with a nod to her 1999 hit "Let's Get Loud."
Yesterday, upon her arrival to Washington, D.C., the artist shared a photo with members of the military, tweeting, "What an honor to spend a few moments with these brave men and women. Thank you for your service and sacrifice. I honor you today and every day. Tomorrow I sing for you and all Americans."
WATCH: Jennifer Lopez sings 'This Land Is Your Land' for Biden inauguration
Country icon Garth Brooks also took the stage, following Biden's inauguration speech, and performed a moving rendition of "Amazing Grace."
Later today, during the "Parade Across America," fans of the New Radicals can catch the band reuniting after 22 years to perform their 1998 hit "You Get What You Give." Tonight's Celebrating America broadcast will also feature music by Demi Lovato, Jon Bon Jovi, Bruce Springsteen, Justin Timberlake, Foo Fighters, John Legend, Lin Manuel Miranda, and more.
Listen to the Best of Lady Gaga on Apple Music and Spotify.