Lana Del Rey Sets New Record For Most No.1 Alternative Albums By Any Artist
The singer-songwriter now has the most No.1 albums on Billboard's Alternative Albums chart.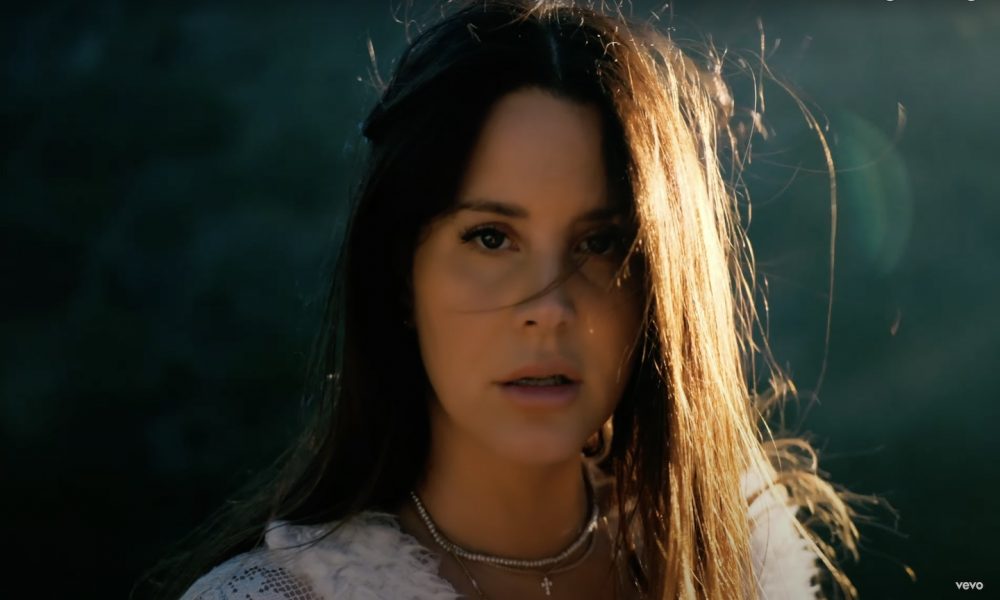 Lana Del Rey's latest album Blue Banisters has set a new record for the artist, making her the act with the most No.1 albums on Billboard's Alternative Albums chart.
Blue Banisters was released on October 22 and hit the top of the Alternative Albums chart yesterday (November 3) to secure the title for the star. According to Billboard, the record shifted 33,000 equivalent album units in its first week of release.
Del Rey previously jointly held that record with Foo Fighters and Coldplay who, at the time, all had five Alternative Albums No.1s. Not only did Blue Banisters become the LA-based singer's sixth album to top that chart, but it was also her second record to do so in 2021, following March's Chemtrails Over The Country Club.
Lana Del Rey - Arcadia (Live On The Late Show With Stephen Colbert/2021)
The remaining albums to have contributed to Del Rey's new title include her 2012 debut Born To Die, 2015's Honeymoon, its 2017 follow-up Lust For Life, and 2019's acclaimed album Norman F______ Rockwell!, each of which spent one week at No.1.
On the Billboard 200, meanwhile, Blue Banisters charted at No.8, giving Del Rey her eighth Top 10 record.
Two days before the singer's latest album arrived, she shared a new video for the title track, which saw her riding a John Deer tractor on a manicured lawn. Later in the video, Del Rey joined friends to paint a fence and decorate cakes.
Blue Banisters was originally set to be released on July 4, but was pushed back to October. Before she deactivated her social media accounts, Del Rey shared some of the inspiration behind the record.
"I guess you could say this album is about what it was like, what happened, and what it's like now," she wrote. "If you're interested go back and listen to the first three songs I put out earlier. They chronicle the beginning. This song hits somewhere in the middle and by the time the record drops you will hear where we're at today."