Latest 'From The Vault' Release Recalls Rolling Stones In San Jose, 1999
Multi-format release sees the band closing out the century in style.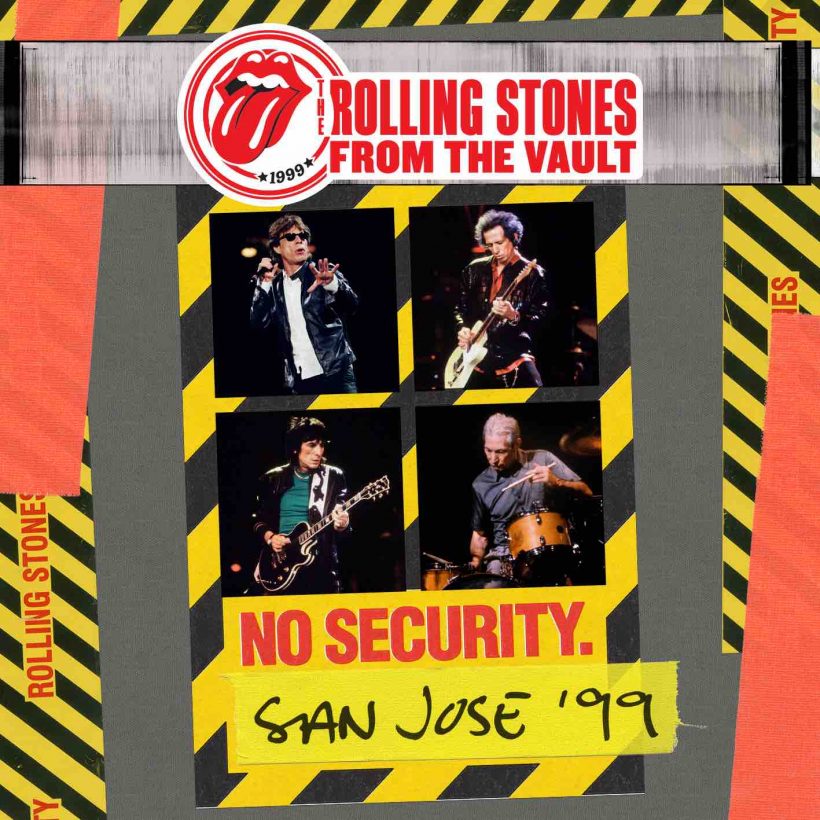 The latest in the acclaimed From The Vault series of vintage live performances by the Rolling Stones will be released by Eagle Rock Entertainment on 13 July 2018. From The Vault: No Security – San Jose 1999 captures a memorable show on the band's tour of that name, which was a continuation of the Bridges To Babylon excursion. It will be simultaneously released on DVD, Blu-ray, DVD + 2CD, 3LP and digitally.
The Rolling Stones - No Security Tour, San Jose '99 (Trailer)
The show saw the Stones returning to San Jose, where they first played in 1965 to 33,000 people over two nights, as their fame spread across America and the world. The No Security show featured a typically exhilarating performance by the band on both the main stage and in stripped-down format on their celebrated B stage.
Opening with 'Jumpin' Jack Flash,' the band presented a rich mixture of 1960s hits, later favourites and two tracks from their most recent studio album Bridges To Babylon, 'Saint Of Me' and 'Out Of Control.' The set also featured an epic, 12-minute version of 'Out Of Control' and the traditional feature spots for Keith Richards, centre stage for 'You Got The Silver' and 'Before They Make Me Run.'
Pre-order From The Vault: No Security – San Jose 1999 here.
The track listing for the release is as follows:
1. Jumpin' Jack Flash
2. Bitch
3. You Got Me Rocking
4. Respectable
5. Honky Tonk Woman
6. I Got The Blues
7. Saint Of Me
8. Some Girls
9. Paint It Black
10. You Got The Silver
11. Before They Make Me Run
12. Out Of Control
13. Route 66
14. Get Off Of My Cloud
15. Midnight Rambler
16. Tumbling Dice
17. It's Only Rock 'n' Roll (But I Like It)
18. Start Me Up
19. Brown Sugar
20. Sympathy For The Devil
Explore our Rolling Stones Artist Page here.
Format:
UK English