Lil Wayne Drops Official 'NFL' Video Featuring Gudda Gudda And Hoodbaby
Lil Wayne has also curated his own playlist for Amazon Music titled 'Handpicked with Lil Wayne: Songs for Game Day'.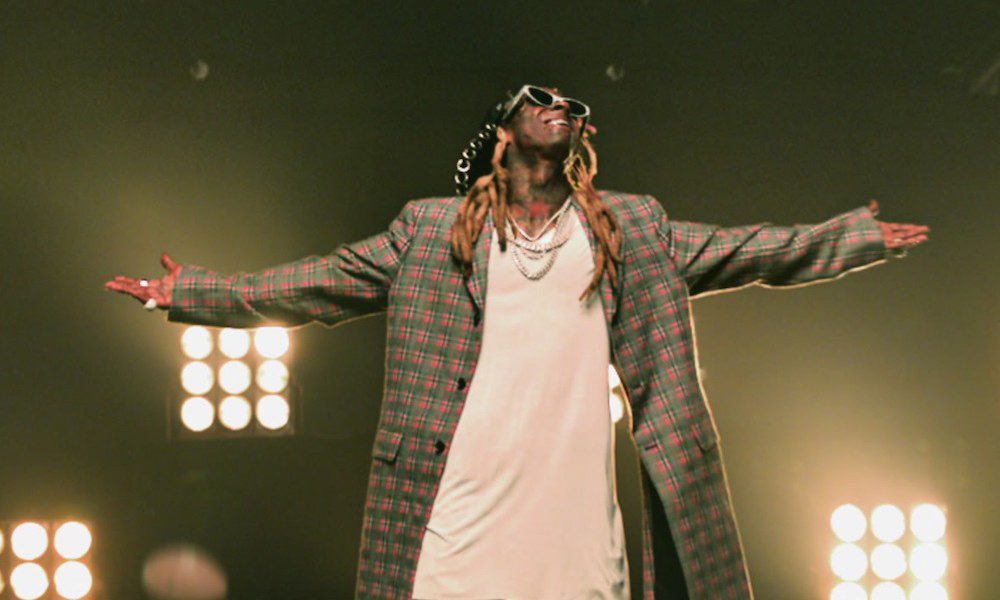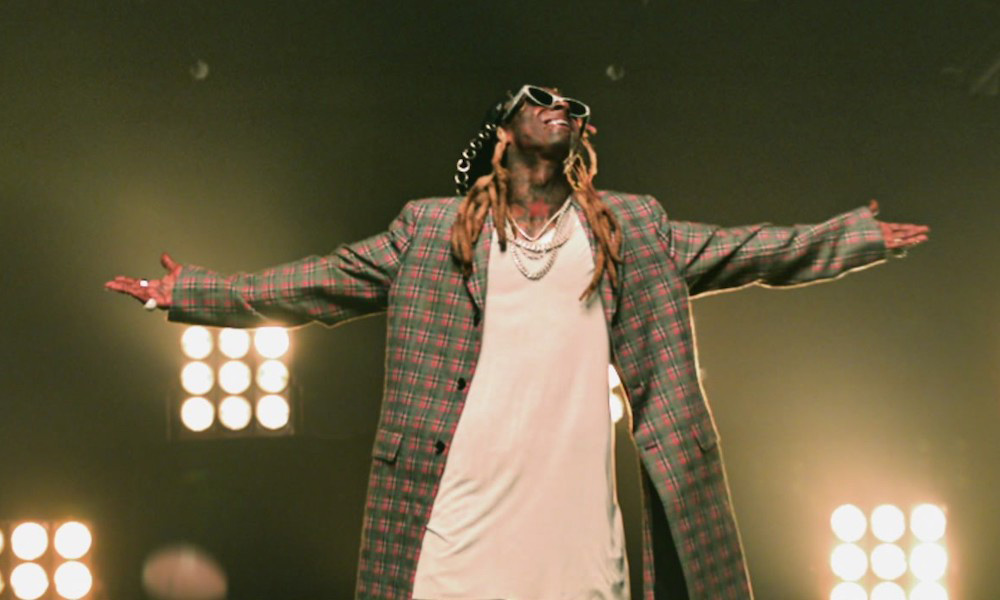 Lil Wayne has released the music video for his latest single "NFL" featuring Gudda Gudda and Hoodybaby via Young Money Records/Republic Records. The video comes in partnership with Amazon Prime Video.
In the Elf Rivera-directed visual, Gudda Gudda and Hoodbybaby run through their bars in an empty locker room. As Lil Wayne tunes into Amazon Prime Video from the comfort of his couch, he envisions a high scale performance of the track. He performs his verses with the featured artists in front of bright lights on football field-like turf.
Clips from the music video will be featured in Amazon Prime Video's new live sports promo.
NFL (Official Music Video)
It sets a similar tone to that of the animated lyric video released alongside the single in October. In that visual, digital avatars representing Lil Wayne, Gudda Gudda, and Hoodbaby were the stars of their own team as they tossed a football around a virtual stadium.
"NFL" was released as the soundtrack for Thursday Night Football on Amazon Prime Video this football season.
Additionally, Lil Wayne created an exclusive Amazon Music playlist, Handpicked with Lil Wayne: Songs for Game Day featuring a 28-song mix featuring contemporary rap legends and rising stars alike.
The playlist features Lil Wayne's 2016 collaboration with Chance the Rapper and 2 Chainz, "No Problem" and T.I.'s star-studded 2008 hit "Swagga Like Us" with contributions from Lil Wayne, Kanye West, Jay-Z, and M.I.A. Other veterans who appear on the playlist include Drake, Eminem, and Travis Scott.
Handpicked with Lil Wayne also features a mass of newcomers, including Roddy Ricch with Mustard on "Ballin,'" and Jack Harlow on "Whats Poppin" with Lil Wayne and DaBaby. Queen, Youngboy Never Broke Again, Jay Rock, and Lil Baby also appear.
Earlier this year, Lil Wayne released his fifth No. 1 album Funeral. The album featured rappers, R&B artists, and pop singers, including Adam Levine, Jay Rock, Jessie Reyez, 2 Chainz, Doja Cat, Lil Uzi Vert, Big Sean, and more.
Additional exclusive Lil Wayne content will be available throughout the NFL season via Prime Video's Sports On Prime Instagram and Twitter feeds.
Listen to "NFL" on Handpicked with Lil Wayne: Songs for Game Day here.