Watch Lil Yachty, Drake And DaBaby In 'Oprah's Bank Account'
The three rappers spoof the iconic daytime talk show – and themselves – in the hilarious video for Lil Yachty's newest single.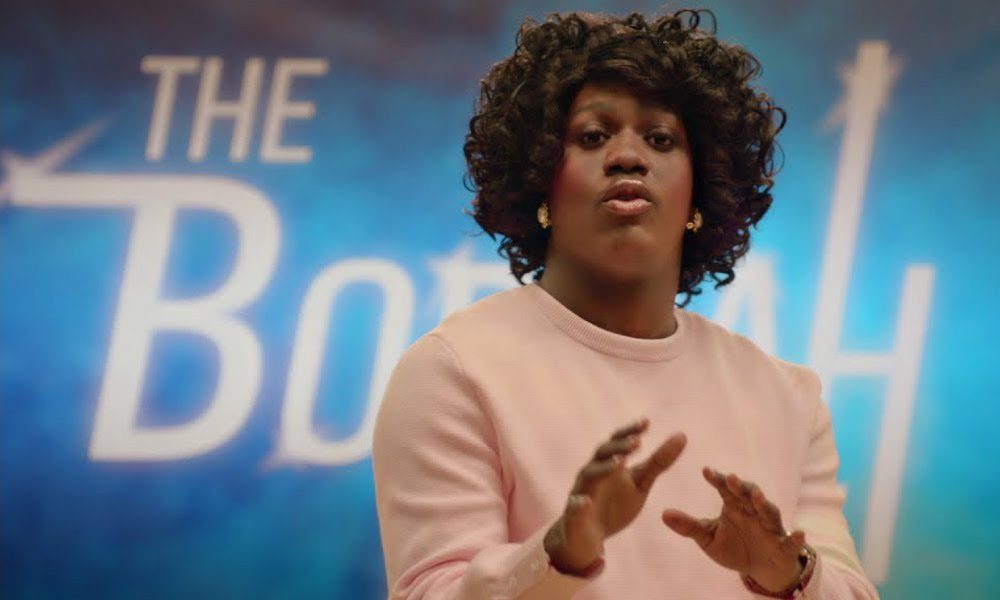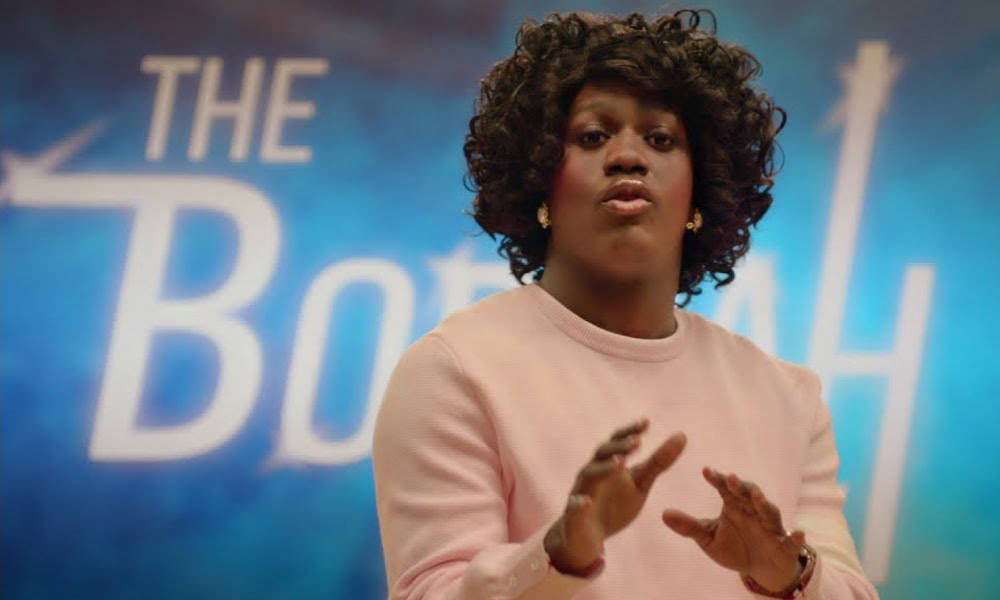 Lil Yachty just dropped his new single, 'Oprah's Bank Account (featuring Drake and DaBaby)', along with an epic, comical video that stars all three artists.
The Grammy-nominated rapper, who teamed up with Director X ('Hotline Bling'), not only plays the legendary talk-show host (known as "Boprah" in the nine-minute video) but also conceptualised and wrote the video's sketches. The new track was produced by longtime collaborator EarlOnTheBeat, and precedes Lil Yachty's anticipated fourth studio album, Lil Boat 3, due out later this spring.
Lil Yachty, Drake, & DaBaby - Oprah's Bank Account (Official Video) ft. Drake
In the video's first scene, Drake plays a guest on the Boprah show and discusses his newest accessory – earrings. He also begrudgingly embraces the new generation of rappers (as seen on "Tok Tik"), and calls out Lil Yachty (or, "Yacchhy", as he pronounces it) for being at "the forefront of that movement of music that should be forgotten about".
DaBaby is featured in another scene, where he explains to Boprah about how he makes an album sound like one, long song. "If you make every damn song like an ongoing song, you never gotta make another song again…I'll be triple platinum for the rest of my life"!
This collaboration isn't the first between Lil Yachty and Drake. At the start of the year, Yachty appeared in the music video for Future's hit song, 'Life Is Good', which featured Drake. The sought-after young rapper has also joined forces with the likes of Cardi B and Offset, Calvin Harris, Kehlani and Chance the Rapper.
In an interview that came out earlier today on Complex, Yachty discussed how the track came about. Initially, "I did the song by myself. DaBaby, he had a meet and greet in Atlanta, and I went…I hung out with him for three or four hours there, and I was like, 'You want to go to the studio'? He came and I played [the song], and he loved it. He thought it was a hit, so he hopped on it, which was really cool. That was maybe three or four days after I made it".
Then Drake heard the song on Yachty's finsta. "He was like, 'Yo, this is dope', which blew my mind. Of course, that's the homie, but him showing love like that, [was cool]. Then he [told me to] send it through. I didn't know he was serious, but he got on it".
The rapper ultimately had his fans in mind when he released the new single. "I think the song's so good and catchy, my fans will appreciate it. That's the most important thing".
Lil Yachty also shared a few details about his forthcoming album, which he said is "Just as fun" as the song, adding, "My album's done. My album is coming very soon. I haven't spoken on it yet, but it's coming. It's ending the trilogy to my Lil Boat series".
Listen to the Best of Lil Yachty on Spotify and Apple Music.
Format:
UK English