Beck Shares New Song, 'Saw Lightning', Reveals New Album Title, 'Hyperspace'
His third collaborative single of the year so far, 'Saw Lightning' finds Beck teaming up with Pharrell Williams for some junkyard-blues-hip-hop.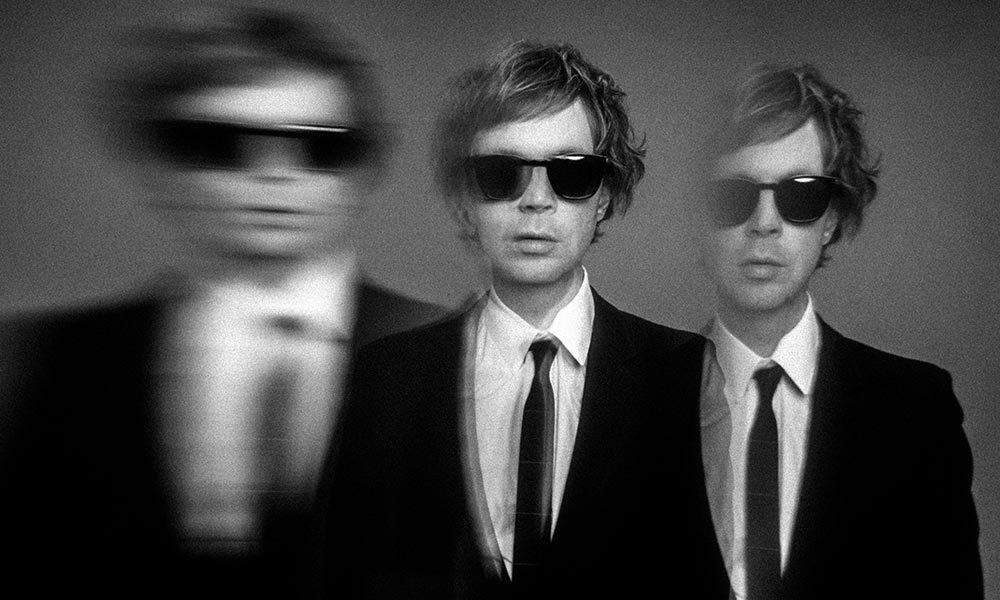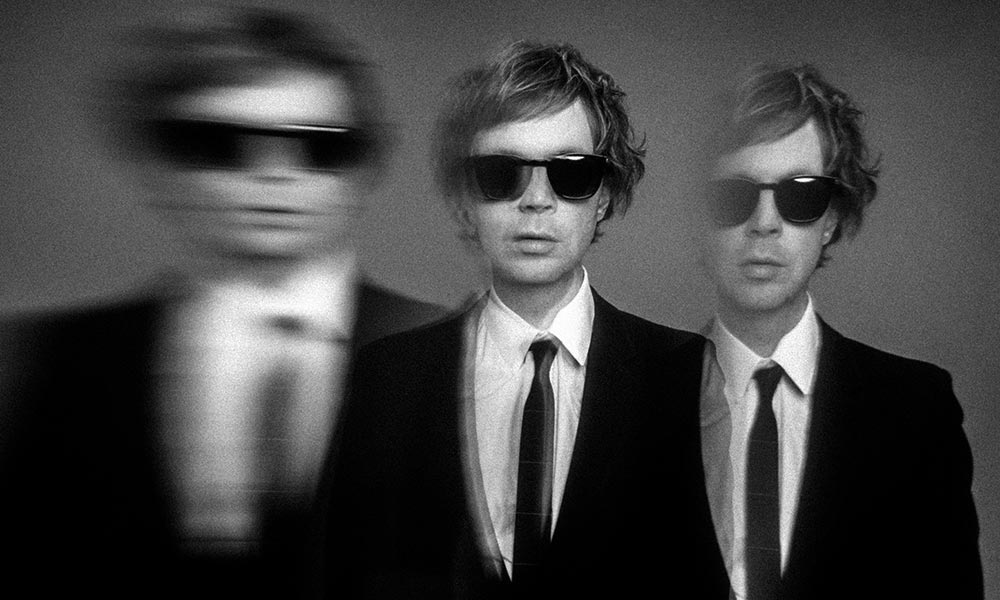 After taking to Twitter over the weekend to tease the arrival of new music, Beck has premiered a new song, 'Saw Lightning', through Zane Lowe's Beats 1 radio show. His third collaborative release of the year so far (following 'Super Cool', recorded with Robyn and The Lonely Island for The Lego Movie 2, and 'Night Running', released with Cage The Elephant at the end of March), 'Saw Lightning' finds him teaming up with Pharrell Williams to head off in yet another new direction.
Beck - Saw Lightning (Audio)
A classic slice of cross-genre boundary-breaking, 'Saw Lightning' sees Beck taking an about-turn from the euphoric pop of Colors to assemble a junkyard-blues-hip-hop confection featuring rapped vocals, some 'One Foot In The Grave'-style blues harmonica and a guest vocal from Pharrell Williams, who co-wrote and co-produced the song.
Speaking exclusively to Zane Lowe, Beck revealed that he'd been waiting 20 years to record with Pharrell Williams. "I was making a record called Midnite Vultures and while we were making it… I remember The Neptunes had just come out, and I said I'm gonna do the next record with The Neptunes, and here we are 20 years later."
Explaining the inspiration for 'Saw Lightning', Beck said, "This song in particular is what Pharrell calls "snakebiting". It's king of looking toward the heavens and trying to find something higher to deal with."
He also revealed that his new album would be called Hyperspace, a title inspired by the 80s video game Asteroids. "It had a button where you were about to get destroyed called Hyperspace, that would save your life." Expanding on the theme the album, Beck continued: "Each song has kind of a different way that different people hyperspace, or deal with the world. You know, escape the reality that we're all dealing with."
On working with Pharrell, Beck said, "It's very different from any situation that I've ever made music in. There's a very particular energy. Things happen very fast and it's completely open, so anything goes. Anything's possible… Everything's on and inspiration strikes and then everything happens incredibly fast, and there's not a lot of second-guessing, which is great."
When asked if the album would feature more collaborations, Beck revealed that he'd been "reaching out to different people and trying to encourage and cajole different people to come join the record, so we'll see what happens".
Though he didn't give a release date for Hyperspace, Beck revealed that the album was almost finished. "It's pretty much there. We've just got to put on the finishing touches and get it out there."
Discover more about Beck with our Behind The Albums series.
Format:
UK English