Little Steven's Score For Netflix's 'Lilyhammer' Set For Two Volume Release
For his starring role in the series, Steven Van Zandt explored uncharted waters as a New York mobster who flees to Norway under the witness protection program.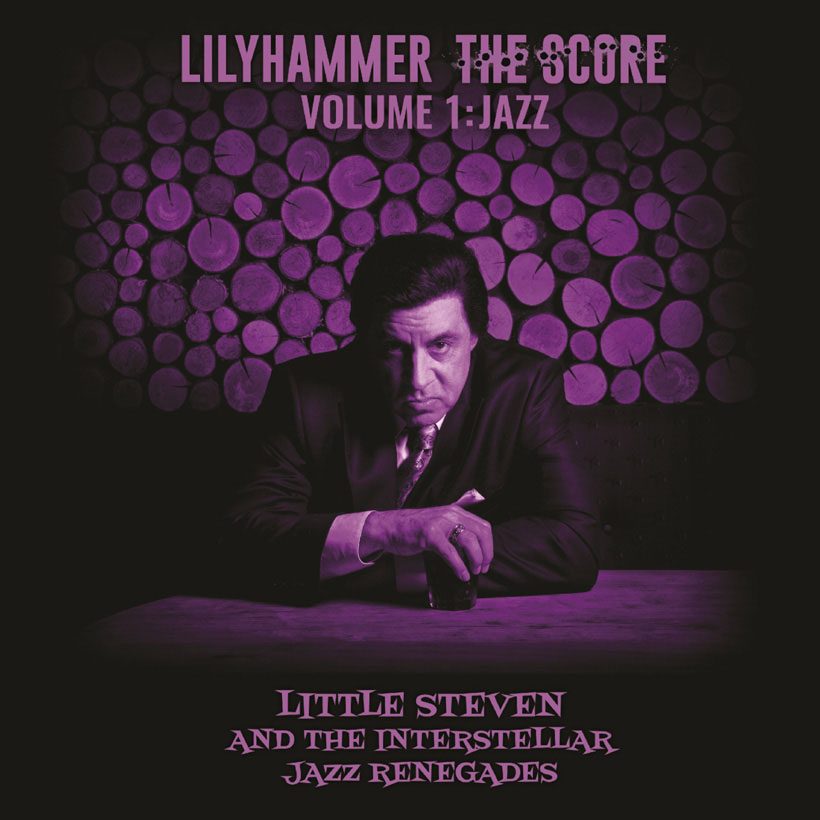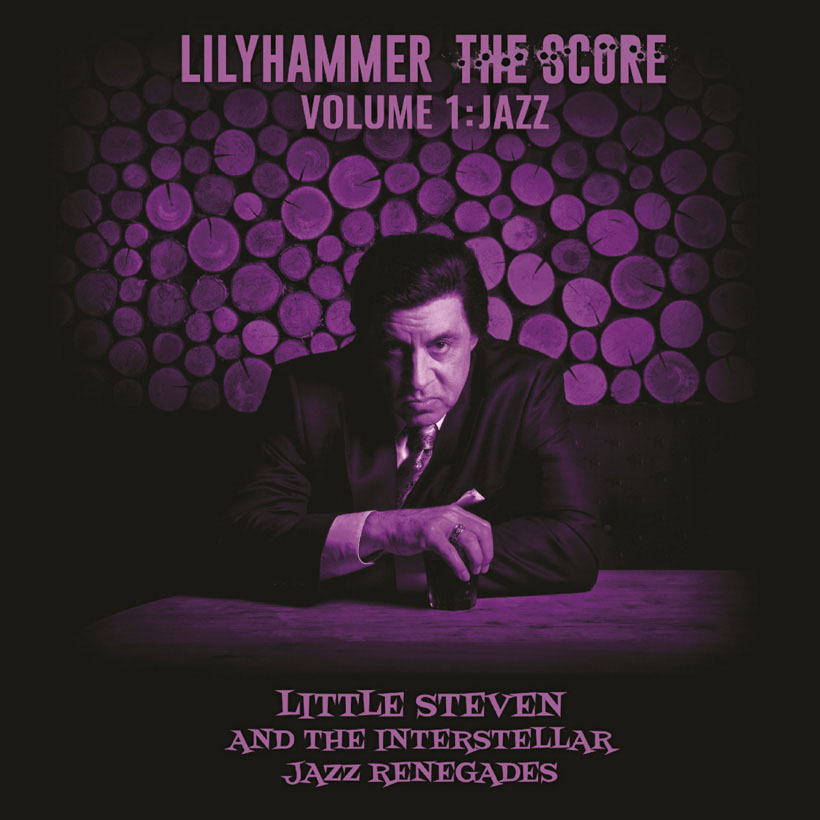 For the first time, Little Steven's music from the ground-breaking first original series, Lilyhammer, which ended in 2014, has been collected together and will be released as two separate albums – Lilyhammer The Score – Volume 1: Jazz and Volume 2: Folk, Rock, Rio, Bits And Pieces – on CD, digital and 180g black vinyl on 12 July via Wicked Cool/UMe.
For his starring role Lilyhammer, actor/musician Steven Van Zandt explored uncharted waters as a New York mobster who flees to Norway under the witness protection program. In addition to acting in, co-writing and co-producing the acclaimed show, the Rock and Roll Hall of Famer also scored the music for most of the three seasons, where just like his character, the musician best known as Little Steven of Bruce Springsteen's E Street Band and an accomplished solo artist who helped pioneer the rock-meets-soul sound, also delved into some terrain foreign to him: the worlds of New York jazz and Norwegian folk music.
 The music of Lilyhammer was arranged and produced by Van Zandt and recorded at his Renegade Studios in New York and at various studios in Norway while in the midst of filming. It was recorded, mixed and co-produced by Geoff Sanoff and mastered by Bob Ludwig at Gateway Mastering.
When Van Zandt was tasked with coming up with the music to soundtrack Lilyhammer, the veteran musician, songwriter and producer who had pretty much done it all in the worlds of songwriting, including dozens of albums, hundreds of songs, tracks for movies, a Broadway musical, as well as music supervision and musical direction, had never scored a television show and was up to the challenge. Knowing he wanted to create something that combined New York jazz to represent his character Frank "The Fixer" Tagliano with the Norwegian folk music of his exotic new environs, he turned to friend and fellow E Street Band member Max Weinberg for some advice on who could help him put a band together that could flawlessly execute these two disparate genres.
On Weinberg's recommendation, he enlisted Grammy Award-winning pianist, arranger and orchestrator, Lee Musiker, known for his wealth of experience working with premiere artists in the jazz, classical, Broadway, and pop genres, such as Mel Tormé, Kristin Chenoweth, Wynton Marsalis, Buddy Rich and Tony Bennett, to help bring his vision to life. Together they assembled the Interstellar Jazz Renegades, a loose collective of some of NYC's finest musicians, led by Musiker and orchestrators Stan Harrison, Raul Agraz and Adam Hochstatter.
Volume 1: Jazz collects together 13 of the best jazz compositions from the show and features a mix of jazz standards, instrumental score and original songs. Van Zandt provides vocals and channels the crooners of yore on the jazz classics, 'All Of Me,' 'Ring-a-Ding Ding!' and Frank Sinatra's 'My Kind Of Town.'
Typically, the music created for TV is short musical cues but Van Zandt took a different approach. "I figured I've got some of the most talented musicians in New York City so why waste them on 15 second cues," Van Zandt explains. "We decided to have some fun. I'd meet Lee about an hour before the session and give him the top line melodies, basic chord changes and structure and talk about the overall mood of the piece. I wanted to try something different and get the musicians creative input and let these guys who were used to always reading their parts express themselves for a change.
"We would basically arrange it on the spot. I'd suggest a harmony, Lee would suggest an idea and the musicians would begin to orchestrate themselves. It was wild and extremely fruitful. After the success of the first session I knew we had a legitimate jazz album in addition to an incredible score."
Volume 2: Folk, Rock, Rio, Bits And Pieces is a wildly eclectic affair that gathers together 36 tracks from the show, ranging from short music cues to full songs spanning across a dizzying array of genres. Opening with the broadcast version of the theme song 'Lilyhammer Nocturne,' the song begins as a swinging jazz tune and then deftly segues into Norwegian folk music illustrating the collision of two cultures. Van Zandt fully embraced the Nordic country and integrated traditional Norwegian folk instruments into his musical arsenal to create an authentic sound for the show which was filmed in Lillehammer, Norway and watched by nearly one fifth of its population.
"I'm really proud of Lilyhammer and the music I created for it," says Van Zandt. "This was especially rewarding because it gave me the chance to finally do a score completely. This was a full commitment, I loved doing it and experimenting with sound and putting it to pictures and seeing what effect it has. It was a lot of fun, I'd love to do more of it."
Lilyhammer The Score: Volume 1 and 2 come on the heels of Little Steven's highly acclaimed just-released new album Summer of Sorcery, his first album of original material in 20 years. Created with his 14-piece band the Disciples of Soul, the album has been by Rolling Stone as "the most eclectic record he's ever made… it largely dispenses with protest songs and revels in the rock, soul and R&B of his Sixties youth."
Having played two rapturous record release shows in Los Angeles and New Jersey, Little Steven and the Disciples of Soul are currently bringing the songs of Summer of Sorcery to life on tour in the UK and Europe. The band will kick off the first leg of their North American tour at the end of June and then head back to Europe in August for more shows. They will return to the US in September for a tour that will culminate at New York City's Beacon Theatre on November 6. For further information on all the dates, please visit the band's official website.
Lilyhammer Volumes 1 and 2 are released on 12 July. Scroll down to read the full tracklists and buy them here.
LILYHAMMER: VOLUME 1: JAZZ
'Lilyhammer Nocturne (Theme from Lilyhammer)'
'My Kind Of Town' (vocal)
'The Night Before'
'Rumble Island'
'Sorceress'
'I'm a Fool to Want You'
'All Of Me' (vocal)
'Blue Midnight'
'The Thief'
'City Lights'
'Gloomy Day'
'Ring-A-Ding Ding!' (vocal)
'The Morning After'
VOLUME 2: FOLK, ROCK, RIO, BITS AND PIECES:
'Lilyhammer Nocturne' (Theme from Lilyhammer – Broadcast Version)
'Revelation'
'African Dawn'
'Lillehammer Mourning'
'Baptism'
'Toboggan Negotiation'
'Curiosity'
'Sunset'
'Sunrise'
'Gregorian Papyperm'
'Elegy for Sally Boy'
'Grampa Lento's Song'
'Tandoori Epiphany'
'Out of the Darkness'
'Wolf Hunt'
'Dance of the Persian Serpent'
'The Minstrel Boy' (vocal)
'Painted Angels'
'Espresso Martini'
'Stevie Colada'
'Mojito'
'Sex Ghost'
'Wired'
'Bliss'
'Jobim Paranoia'
'Out of the Clouds'
'Sylfast is Dead'
'Alex and Johnny'
'Lonely Girl'
'Killer Surf'
'Favella'
'Tommy's Run'
'Bond of Brothers'
'Sigrid Kills'
'Ibsen Interrupted'
'Massage Tattoo'
Format:
UK English