Live's 'Throwing Copper' Celebrates 25 Years With Limited Edition Vinyl Release
The multi-platinum-selling album transformed Live into one of the most renowned bands of the modern alternative-rock era.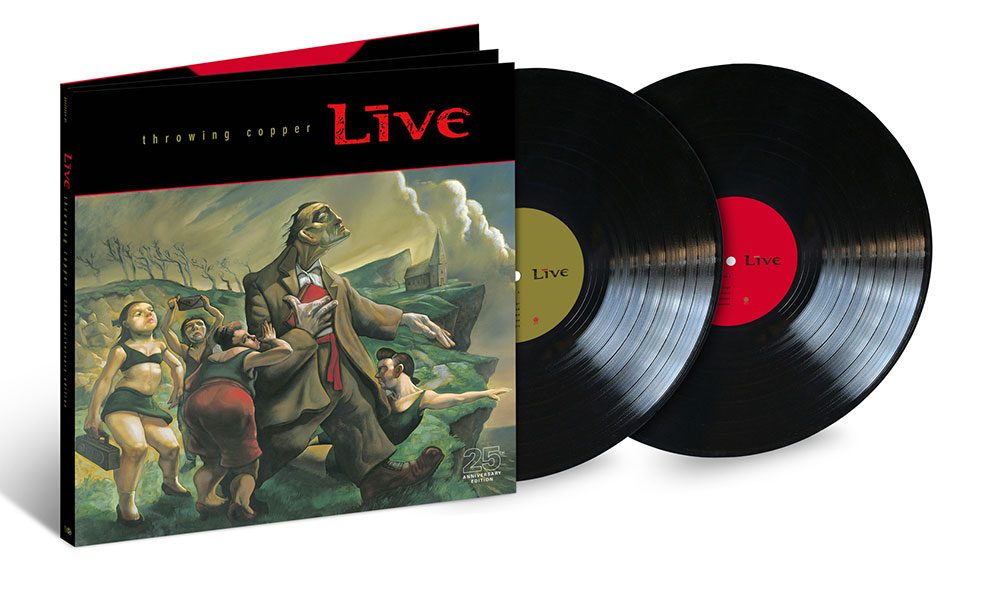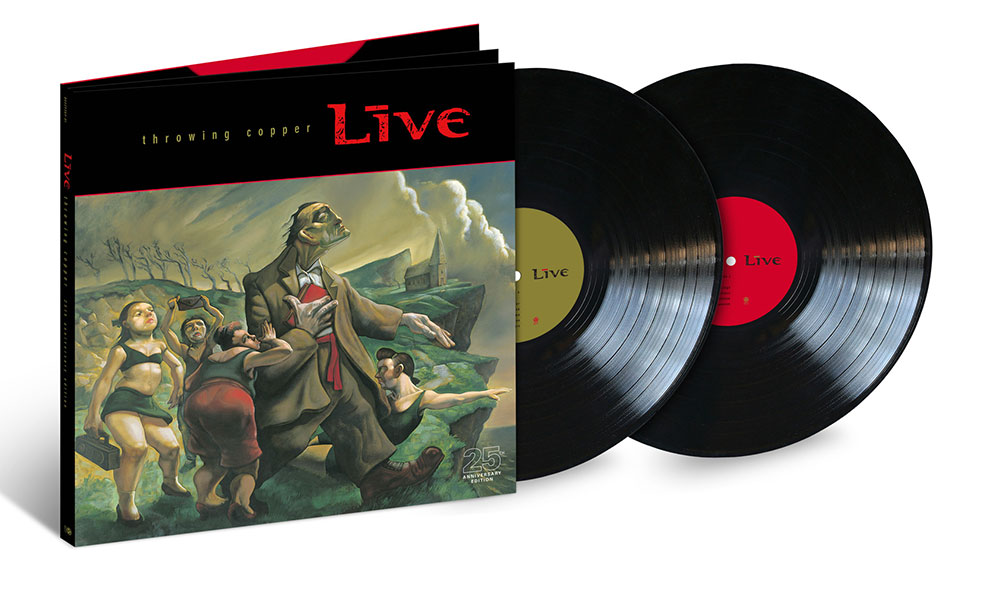 On October 4, in celebration of the 25th anniversary of Live's groundbreaking sophomore album Throwing Copper, Radioactive/MCA/UMe are all set to release a vinyl version of the multi-platinum-selling album in two configurations: a standard black 2LP as well as a limited-edition red vinyl + olive green vinyl.
The vinyl releases are in addition to the already available Super Deluxe 25th Anniversary Throwing Copper box set edition, deluxe digital version, as well as a standalone 1CD set.
First released on April 26, 1994, Throwing Copper transformed Live into one of the most lyrically impactful and instrumentally powerful bands of the modern alternative-rock era. Topping the Billboard 200 Album chart a year after its debut, Throwing Copper also features two No. 1 Modern Rock singles ('Lightning Crashes,' 'Selling The Drama') and has since been certified eight times multi-platinum by the RIAA, selling over 8 million copies.
Produced by Jerry Harrison (Talking Heads) and recorded at Pachyderm Recording Studios in Cannon Falls, Minnesota, Throwing Copper captured the intense hard-rock sound the four-piece band from York, Pennsylvania established with their compelling 1991 debut album, Mental Jewelry. With the declarative 'Selling the Drama' to the powerful message of 'I Alone' to the passionate story of 'Lightning Crashes,' Throwing Copper confirmed Live's desire to form a deep connection with its ever-growing audience in as many ways as possible. Without a doubt, 'Lightning Crashes' is the galvanizing force of nature that took both Live and Throwing Copper into the next stratosphere.
From there, Live were on a roll, having scored a key slot at Woodstock '94 on August 12, 1994, in addition to logging their first appearance on Saturday Night Live on January 21, 1995, and subsequently laying down an intimate nine-song set for MTV Unplugged on February 15, 1995 — all key signposts along the way for Throwing Copper's ultimate ascent to the top of the Billboard albums chart on 6 May 1995.
­­In celebration of the album's 25th anniversary, Throwing Copper will be available on black and limited-edition color vinyl, allowing fans to celebrate the album that started it all for the Pennsylvania-based band and the album that would cement its place as a legendary alternative-rock force.
As uDiscover Music previously reported, Live and Bush just added fall dates to their acclaimed ALT-IMATE Tour, which Billboard raved about as a night when the two bands "roar through the classics." The high-powered co-headline run sees these two iconic acts celebrating the 25th anniversary of their respective landmark albums Throwing Copper and Sixteen Stone. This hits-packed road show is hitting arenas and outdoor amphitheaters across the country, and has now added shows in San Diego, Las Vegas, Salt Lake City, Portland, Seattle, Reno, Temecula, Phoenix and Cedar Park. Visit the band's official website for further information about all their forthcoming shows.
The vinyl edition of Throwing Copper is out on 4 October and can be bought here.
Format:
UK English