Listen To Local Natives' Remix Of Manchester Orchestra's 'Bed Head'
The new remix transforms the urgent rocker into a softened, danceable tune with synths, keys, and an airy alteration of Andy Hull's vocals.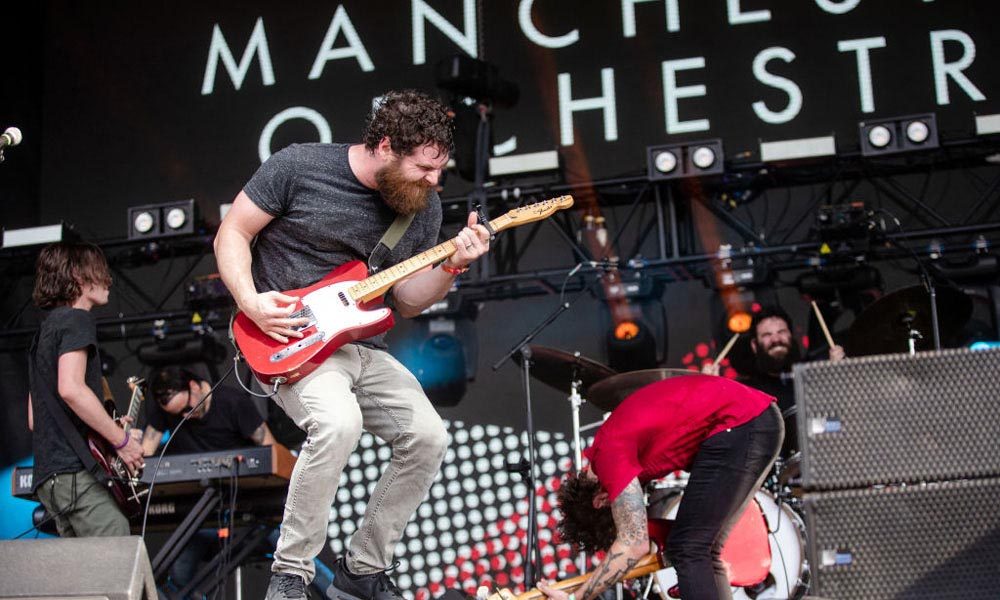 On the heels of announcing a massive North American tour supporting their most acclaimed album yet, Manchester Orchestra have shared Local Natives' remix of their Top 2 AAA and Top 20 Alternative radio hit "Bed Head," which has been lauded as "an epic fit for sold out venues" by Consequence.
"Bed Head (Local Natives Remix)"—out today via Loma Vista Recordings—transforms the urgent rocker into a softened, danceable tune with synths, keys, and an airy alteration of singer Andy Hull's vocals. "Bed Head" is the lead single off The Million Masks of God, released April 30 to career-high praise from Stereogum, NPR Music, Uproxx, SPIN, and many more. You can check it out below.
Manchester Orchestra will bring The Million Masks of God to life with a triumphant North American tour that will span across October/November 2021 and February/March 2022, and include shows at NYC's Hammerstein Ballroom on 21 October 2021, and LA's Hollywood Palladium on 26 February 2022
Manchester Orchestra – Hull, Robert McDowell, Tim Very, and Andy Prince – recently released the heavy, slow-burning new song "Never Ending," their contribution to the Dark Nights: Death Metal Soundtrack, executive produced by Tyler Bates ("Guardians of the Galaxy," "Watchmen," "John Wick") and out digitally now.
It followed the gorgeous "Bed Head (Acoustic)," a stripped-back version of the lead single; the band has also performed a blistering rendition of "Bed Head" for The Late Show with Stephen Colbert #PlayAtHome series. Check out the band's guest appearances on WNYC New Sounds, Comedy Bang Bang's 12th anniversary special, Kesha And The Creepies podcast, and Emily Kinney's My Caffeine Withdrawal.
Produced by Manchester Orchestra's lead songwriting duo of Hull and McDowell, Catherine Marks (PJ Harvey, The Killers) and Ethan Gruska (Phoebe Bridgers), The Million Masks Of God presents an even grander scale of the epic and re-focused approach to record-making that the band has forged in recent years. Their sixth album finds the band relentlessly pushing themselves to create a work that breaks beyond the scope and limits of every previous release in an effort to create their most towering achievement to date, all while sorting through the aftermath of a devastating loss.