Lost John Coltrane Album, 'Both Directions At Once', To Be Unveiled On 29 June
A previously unheard John Coltrane Album, 'Both Directions At Once', reveals a valuable lost chapter in the saxophonist's development.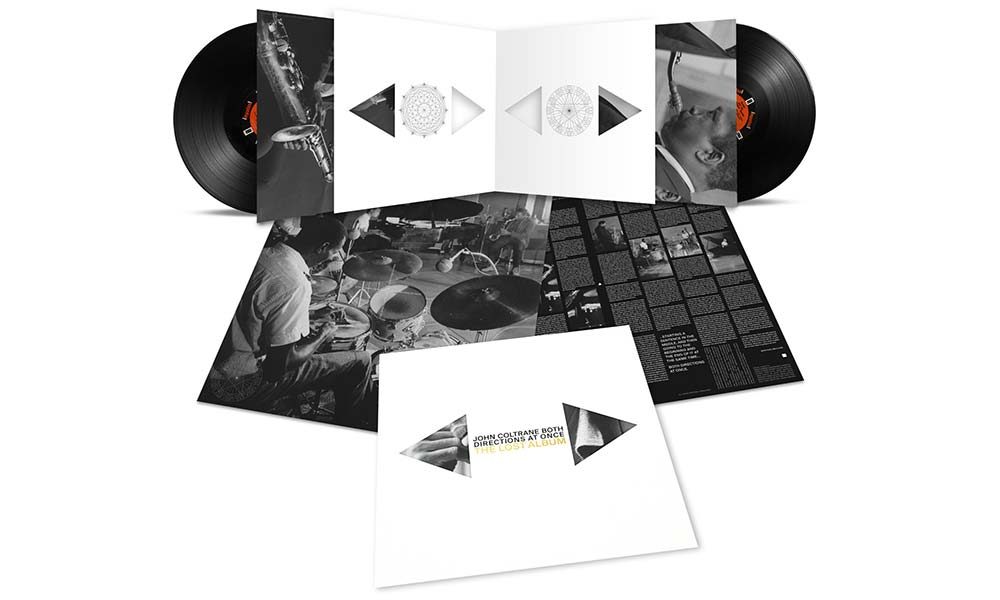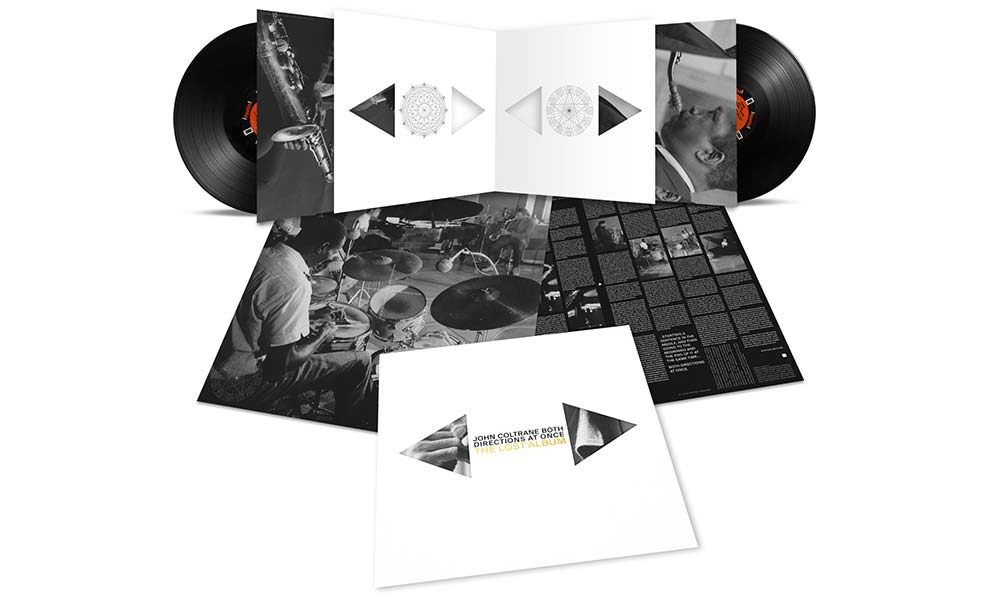 The discovery of a lost John Coltrane album has sent a wave of shock, surprise, awe and jaw-dropping excitement through the jazz world. It was widely assumed that Coltrane's record label, Impulse!, had discovered all of the saxophonist's unheard recordings when they released a raft of posthumous LPs in the wake of his death in 1967. It appears, though, that a complete album – recorded just four years before his passing – slipped through the net, and it only exists thanks to Coltrane's producer, Bob Thiele, who allowed the saxophonist to take home a ¼" reel-to-reel reference tape of the session, which was recorded on 6 March 1963, and which, on 29 June, will be released as Both Directions At Once: The Lost Album.
The world will finally be able to hear what John Coltrane and his classic quartet – pianist McCoy Tyner, bassist Jimmy Garrison and drummer Elvin Jones – recorded on 6 March 1963. The lost album comes from a time when Coltrane and his band were experiencing a particularly fertile creative period, exploring and pushing the boundaries of jazz with each new album. They had just finished a two-week engagement playing at New York's Birdland venue when they went into Van Gelder Studio with Bob Thiele during the week beginning 4 March 1963. The first session, held on Wednesday, 6 March, yielded the seven pieces that make up Both Directions At Once, while, during a session held the following day, Coltrane returned to the studio to record with singer Johnny Hartman. That latter session was released as the Impulse! album John Coltrane And Johnny Hartman, but the previous day's recording was, for unknown reasons, shelved.
Though unheard for 55 years, Both Directions At Once proves to be a valuable lost chapter in Coltrane's history, illuminating our understanding of the quartet's development. The album has seven tracks, three of which are new, previously unknown, Coltrane compositions. None of them were given titles by Coltrane – 'Slow Blues' is a purely descriptive title, while the others are identified by their original record company matrix numbers ('Untitled Original 11383' and 'Untitled Original 11386').
'Slow Blues' features Coltrane on tenor sax and is notable for the absence of McCoy Tyner, who also drops out on an eerie cover of 'Nature Boy' (a jazz standard that the saxophonist would record again, albeit differently, in 1965). The two untitled songs are exploratory modal pieces that spotlight Coltrane on soprano saxophone.
Already familiar to Coltrane fans is one of his signature pieces, 'Impressions', which he first recorded in 1962 (and which became the title track of his second Impulse! album, released in July 1963). This unreleased version is shorter, has no piano, and thus is markedly different. Like 'Impressions', 'Vilia', a jazz deconstruction of a song from Frank Lehár's 19th-century operetta The Merry Widow, and which was first popularised by swing clarinettist Artie Shaw, is familiar to some Coltrane fans (it first appeared on a 1965 various-artists compilation on Impulse!) but the version on the lost album, with Trane on tenor sax, has never been heard before. The album's curtain-closer is the only known studio recording of 'One Up, One Down', a piece that had only previously existed in live form on a bootleg recording.
Both Directions At Once: The Lost Album takes its name from a Coltrane quote – as recalled by Wayne Shorter – and will be available via Universal/Impulse! in various configurations: standard CD and LP versions will contain seven tracks, while the 2CD/2LP deluxe editions will contain seven bonus tracks comprising alternate takes. The album will also be available to download and stream.
Scroll down to read the 2CD/2LP deluxe edition tracklist, and buy Both Directions At Once: The Lost Album here.
The 2CD/2LP Both Directions At Once deluxe edition tracklisting is:
Disc One:
'Untitled Original 11383'
'Nature Boy'
'Untitled Original 11386'
'Vilia'
'Impressions'
'Slow Blues'
'One Up, One Down'
Disc Two:
'Vilia (Take 5)'
'Impressions (Take 1)'
'Impressions (Take 2)'
'Impressions (Take 4)'
'Untitled Original 11386 (Take 2)'
'Untitled Original 11386 (Take 5)'
'One Up, One Down (Take 6)'
Format:
UK English