New Lynyrd Skynyrd Documentary Set For TV Premiere In August
Guitarist Gary Rossington, one of the last surviving founding members of the group, narrates most of the film.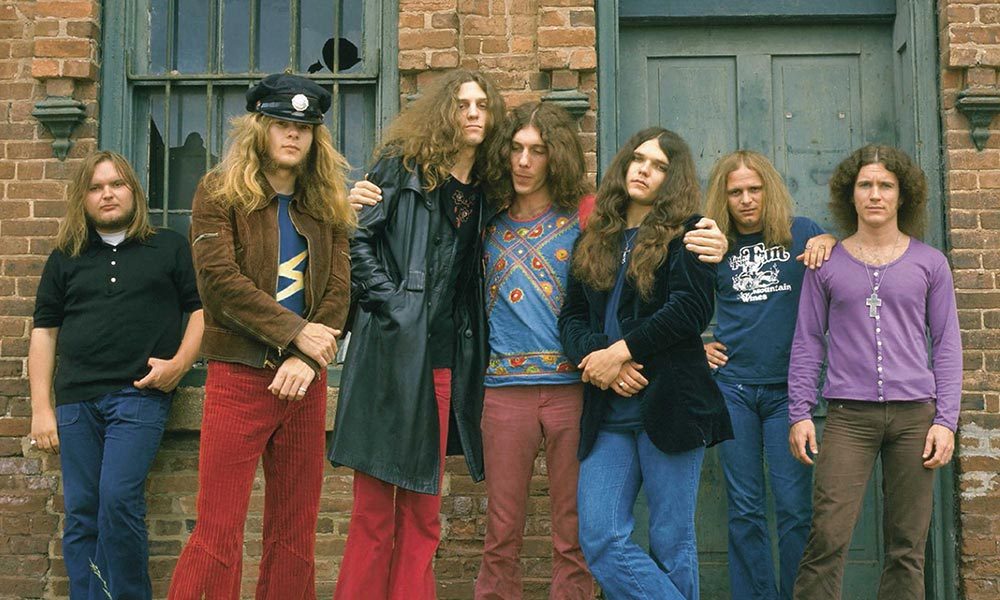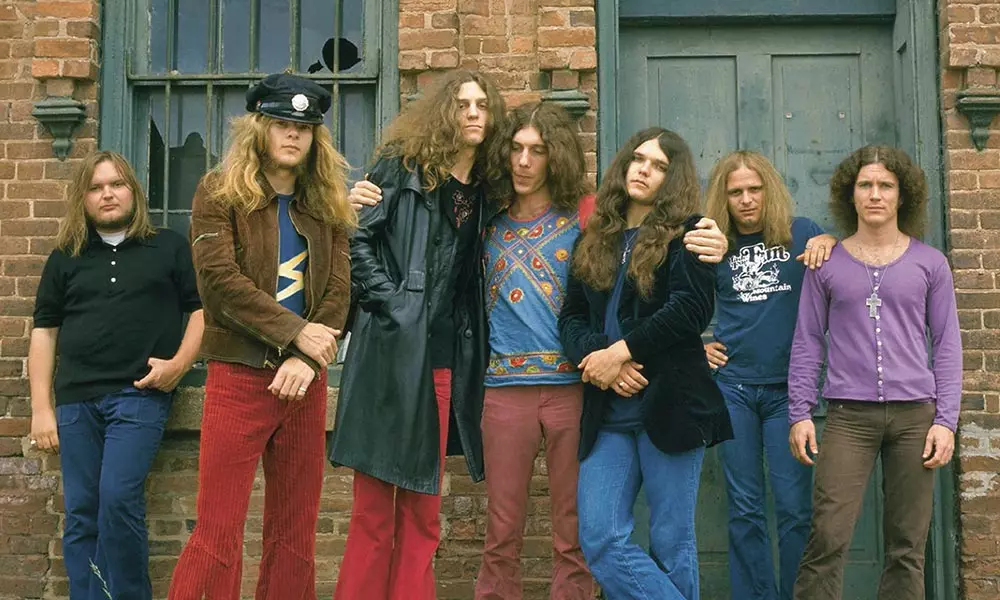 A new Lynyrd Skynyrd documentary promises to tell the full story of one of southern rock's defining bands, warts and all. The film, Lynyrd Skynyrd: If I Leave Here Tomorrow, covers a lot of ground. It takes in the band's rise from Jacksonville, Florida, the plane crash that killed vocalist Ronnie Van Zant, guitarist Steve Gaines and several crew members, their return to the fray and unflinching use of the Confederate flag. It will premiere on US television on Showtime on 18 August at 9 pm ET and PT.
A clip from the film (which can be seen below) juxtaposes the tragic plane accident with the band's hard-partying image. "When I think of Lynyrd Skynyrd, I just think of outrageously fun times," says one of the speakers over pictures of the guys hanging out, shirtless and drinking and feeding whiskey to a monkey. There's footage of the band playing live, remembrances of writing the iconic anthem 'Sweet Home Alabama' and an explanation of the rebel flag. "The one thing that I want the world to know is how bravely my band met their death," says one of the voices.
Lynyrd Skynyrd - Freebird - 7/2/1977 - Oakland Coliseum Stadium (Official)
Guitarist Gary Rossington, one of the last surviving founding members of the group and the only one still in the band, narrated most of the documentary, which was made by director Stephen Kijak (Stones in Exile, We Are X).
The documentary also features interviews with drummer Artimus Pyle, 'Sweet Home Alabama' cowriter Ed King, producer Al Kooper, late drummer Bob Burns and "Honkette" backup singer JoJo Billingsley. Its archival material includes recently discovered radio interviews with Van Zant, guitarist Allen Collins and bassist Leon "Mad Hatter" Wilkeson.
Lynyrd Skynyrd is currently on a tour in North America that is set to conclude with shows at the Xfinity Centre in Mansfield, MA on 20 July and at the Bethel Woods Center For The Arts on 21 July.
Format:
UK English