'M Means Music' Podcast Series Kicks Off With Amy Winehouse Episode
M Means Music promises to 'take some of the best known albums, artists and musical genres, and put them to the test.'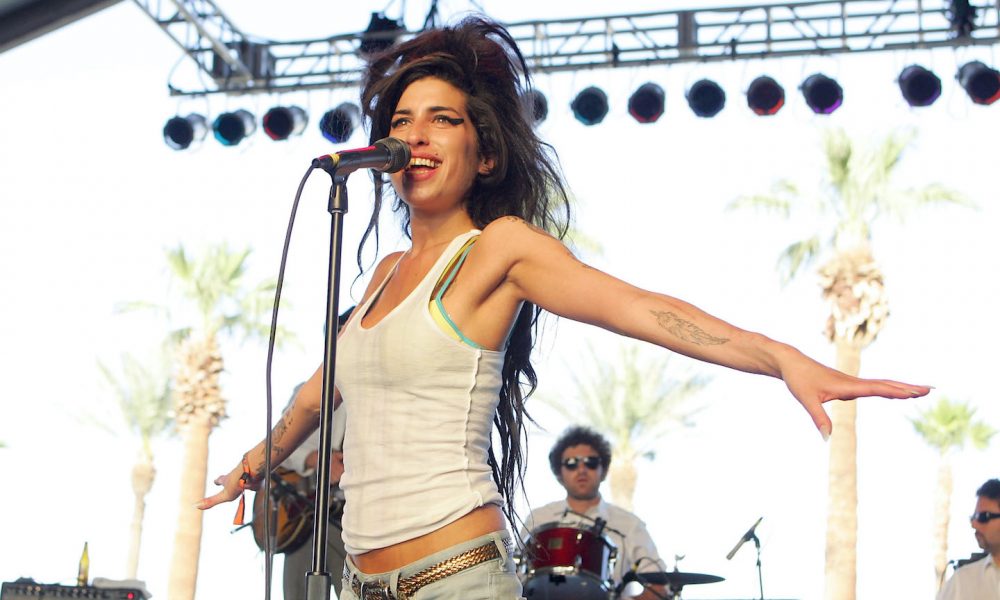 Last October, Spotify launched a listening experience called Music + Talk that brought together music and spoken-word content. The unique format weaves full songs and spoken commentary together​ into one show. One of the latest projects to emerge on this new platform is M Means Music, a new series hosted by veteran UK music writer, DJ, and music consultant Daryl Easlea who has over 40 years of experience writing and talking about popular music.
Easlea is a former staff writer for Record Collector Magazine, served as the Head of Motown UK Catalogue, worked as a consultant to countless labels and artists, remains an active DJ, and has published several books including Without Frontiers: The Life & Music of Peter Gabriel, and Everybody Dance: Chic and the Politics of Disco and, Talent Is An Asset: The Story Of Sparks, among others.
M Means Music promises to "take some of the best known albums, artists and musical genres, and put them to the test. Informed, enthusiastic, perfect if you're well on your musical journey or merely just starting out, every subject will be put under the M Means Music microscope to be rigorously tested and scored to five stringent criteria."
(1) Moment, where does it fit?, (2) Music, what does it sound like?, (3) Modern art, what does it look like?, (4): Members, who made it?, and (5) Memory: has time being kind to it?
On his involvement with the podcast, Easlea says, "My aim is simple, to share my life-long love for music in an upbeat and inclusive way. I talk as an admirer rather than an academic, presenting my own views along with some historical reportage and context. I hope you enjoy joining me as we explore some phenomenal albums."
The most recent episode will focus on the music of Amy Winehouse and her 2006 breakout album Back To Black, just ahead of what would have been her 38th birthday.
Winehouse's legacy looms especially large this year with the recent exhibition, Amy In The Light, at the Brownsword Hepworth Gallery in London. One of Amy Winehouse's closest creative collaborators, Phil Griffin put together never-before-seen artworks of Amy taken by Griffin, from the time he started working with her on her Back to Black album.
Previous episodes have explored an eclectic set of albums from Billie Eilish's debut, When We All Fall Asleep, Where Do We Go?, to Marvin Gaye's 1971 opus, What's Going On, and Grace Jones' career-defining LP, Nightclubbing, among others.